Scouts set flags at veterans' graves at Mt. Albion, St. Joseph's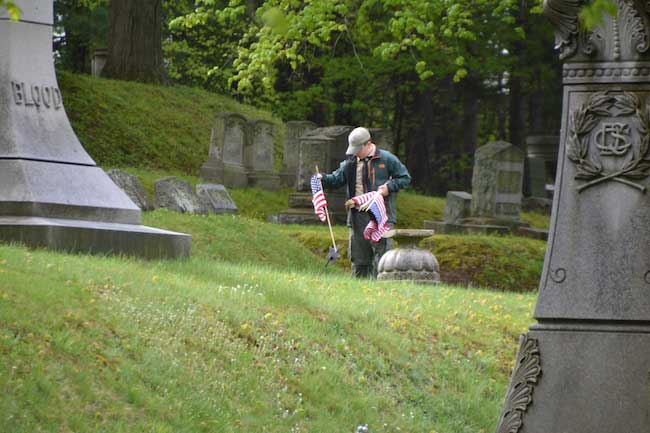 Photos by Tom Rivers
ALBION – Ethan Merrill, a Boy Scout in Troop 164 in Albion, places an American flag on the grave of a veteran this morning at Mount Albion Cemetery.
Boy Scouts and Girl Scouts in the Albion area every year place flags on veterans' graves at Mount Albion and St. Joseph's Cemetery, both on Route 31. The Scouts take care of the veterans at the two cemeteries before Memorial Day.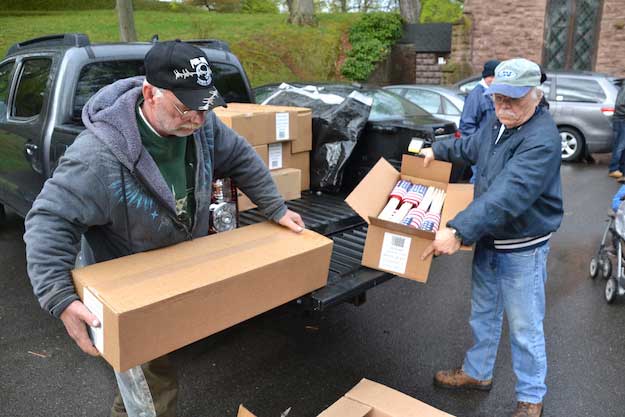 Roger Ettinger, left, and Kevin Christy open boxes of American Flags for the Scouts. Christy said about 2,000 flags would go to the two cemeteries this morning. Christy and Ettinger will set about 1,000 more at veterans' graves at about 10 other smaller cemeteries in central Orleans County. Memorial Day is May 28.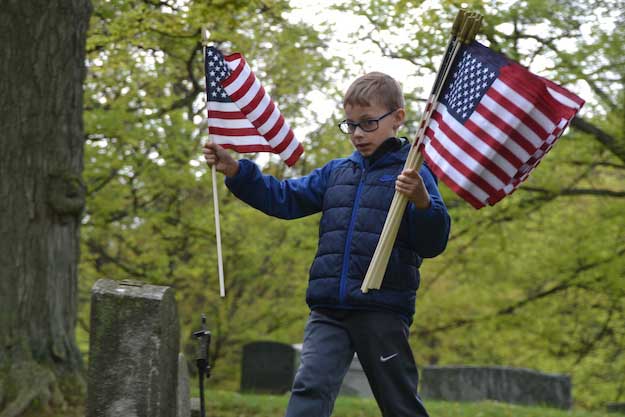 Garrison Foote, 7, of Pack 164 in Albion looks for veterans' grave markers to place flags.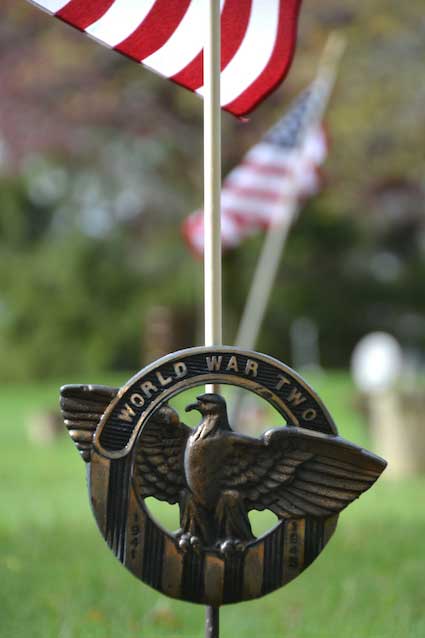 This marker is for a World War II veteran.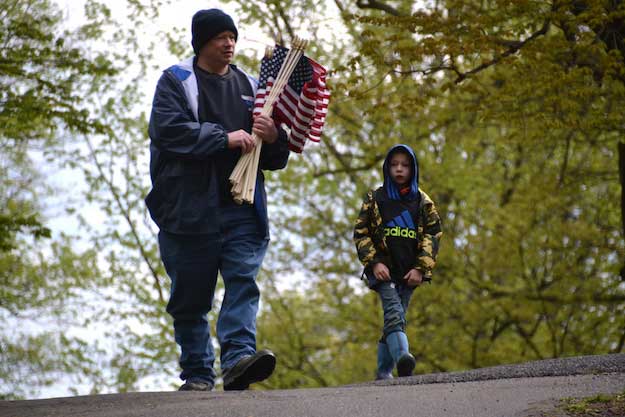 Kevin Bowman and his Tiger Cub grandson, Colton Durow, walk the cemetery, looking to set flags at veterans' graves.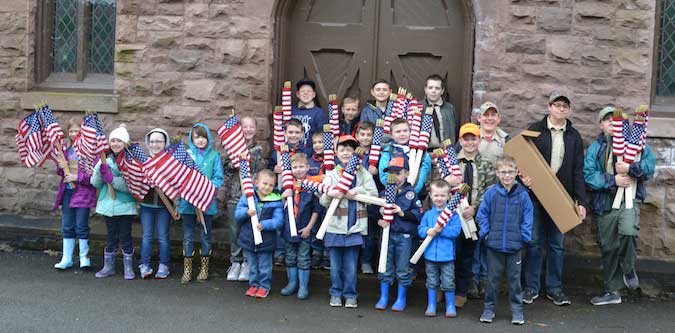 Boy and Girl Scouts gather for a photo at the chapel at Mount Albion Cemetery before they went to place flags for veterans.