Scouts honor Frank Sidari with special graveside marker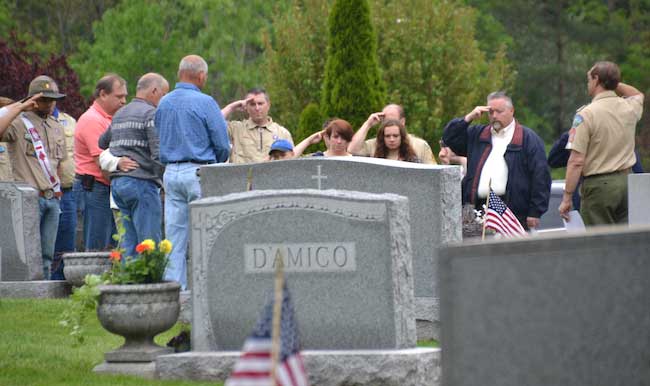 Photos by Tom Rivers
ALBION – Scouts from Troop 164 dedicated a special Boy Scouts of America gravesite marker today at St. Joseph's Cemetery for Frank Sidari, who was an active member of the troop for about 75 years.
Sidari was a Scout in the troop when he was a kid, and went on to be a Scoutmaster for more than 30 years. He was an active volunteer with the troop up until his death at age 90 on April 18, 2015.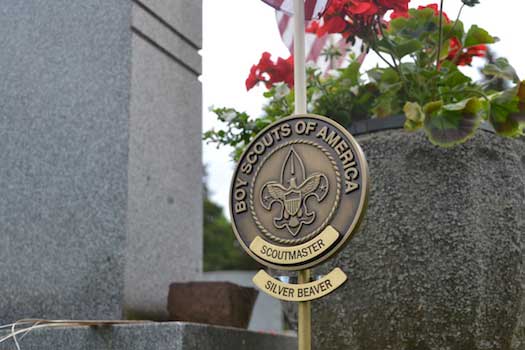 The gravesite markers were created by former Albion resident Bob Capurso, who now lives in Bergen. Capurso was a Scout in Troop 164 in the 1960s through 1972. Sidari was his Scoutmaster. Capurso has started a company called Legacy markers that create the bronze markers for influential Scouting leaders. The marker for Sidari is the fourth one made by Legacy Markers.
Sidari also is a Silver Beaver winner, the highest award given by the Boy Scouts of America.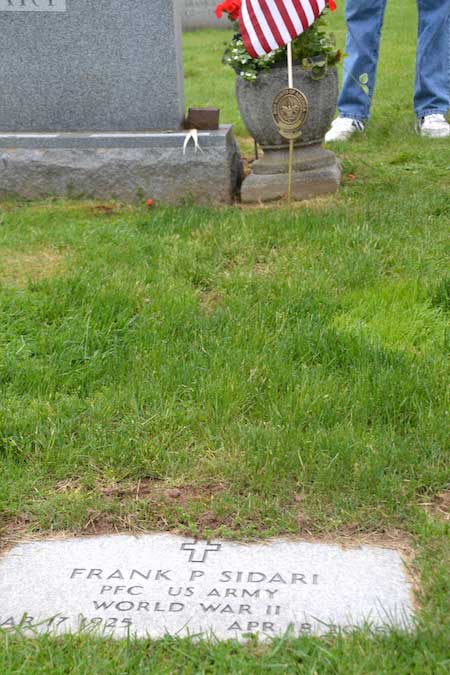 Sidari was in the last Mounted Cavalry Division in WWII. He was an Infantryman and Rifleman from 1943-1946 in the 124th Cavalry in the China-Burma-India Theater. After the war, Sidari worked as a union carpenter and then as the Albion Code Enforcement Officer.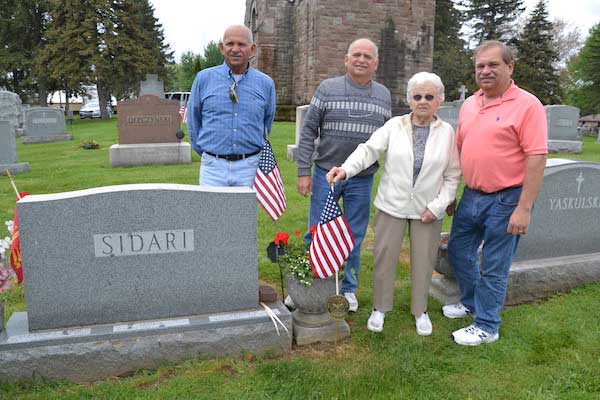 Sidari's wife Jane and her and Frank's sons attended the dedication today. They include, from left: Frank, Bruce and Mike Sidari.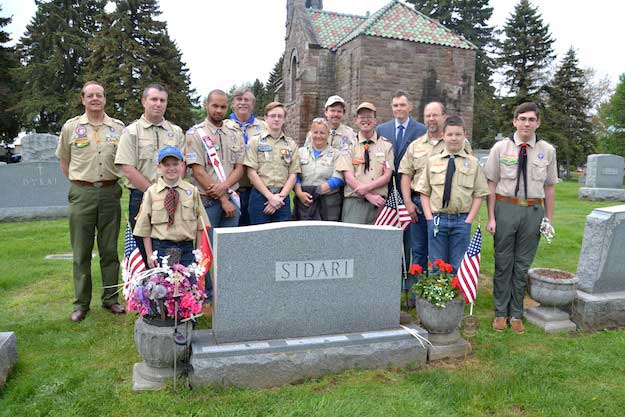 Members of Troop 164 were part of the dedication today. They include, from left: Bob Capurso, Cubmaster Mike Beach, Oliver Beach, Noah Shiffer, Assistant Scoutmaster Bryan Catlin, Matt Flanagan, Sue Flanagan, Scoutmaster Dan Flanagan, Jonathan Doherty, Tom Madejski, Assistant Scoutmaster Rick Merrill, Ethan Merrill and Michael Grabowski.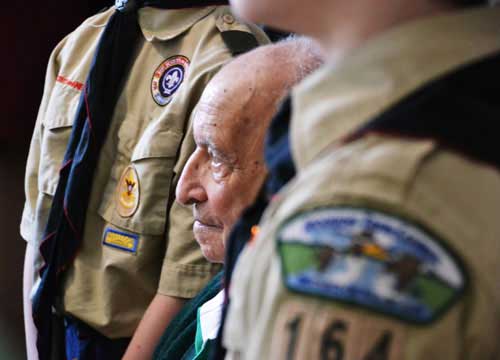 Frank Sidari is pictured here on March 15, 2015 during a 90th birthday celebration.