Scouts give flags a fitting retirement in Albion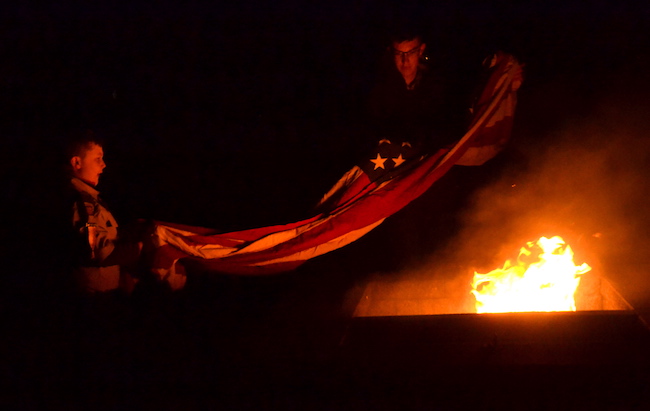 Photos by Tom Rivers
ALBION – Sawyer Braley, right, and his brother Stryker put a flag in a fire pit at St. Joseph's Cemetery in Albion on Thursday evening. The brothers are members of Troop 164 which held a flag retirement ceremony on Veterans Day.
Scouts retired about 100 flags in the fire pit. Harrison Brown led construction of the fire pit for his Eagle Scout project. It was first used on May 29, 2019.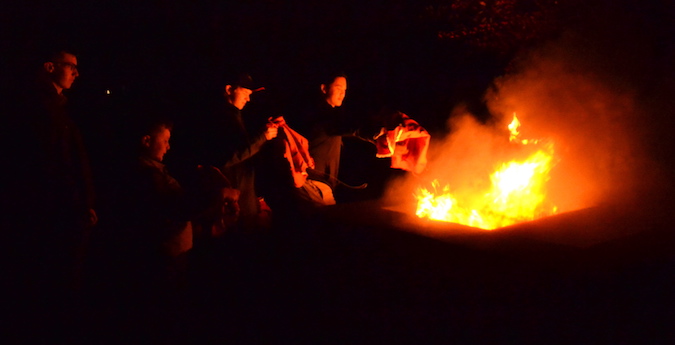 This was the first flag retirement ceremony by the troop during the Covid pandemic, which started in March 2020.
The troop wants to do the flag retirements more frequently. Anyone with a flag they want to retire can reach out to a troop member.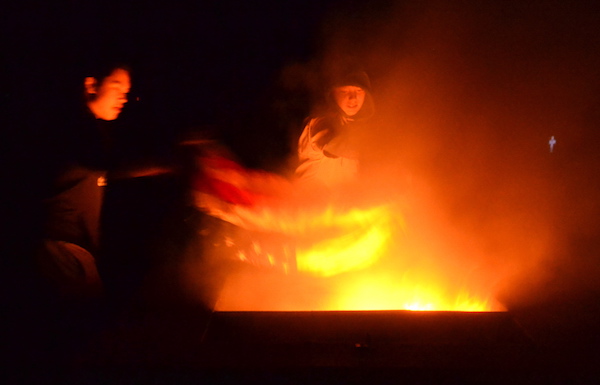 Donovan Braley, right, puts one of the flags in the fire pit. He is assisted by James Ruiz.
The first flag in the fire pit came from Gates Albert Inc., a machine shop in North Chili. Dan Flanagan, the scoutmaster of Troop 164, works at Gates Albert.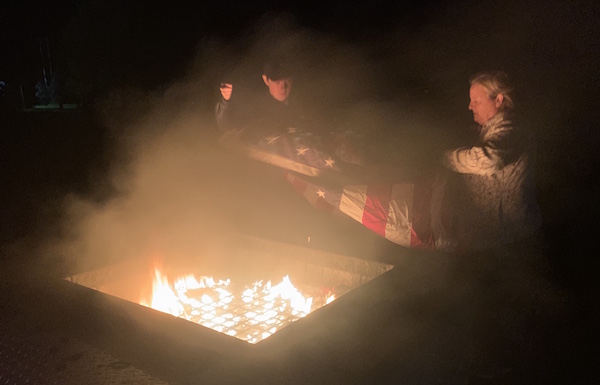 Aaron Flanagan and his mother Sue Flanagan put one of the retired flags in the fire pit. Mrs. Flanagan is the assistant scoutmaster and committee chair for the troop.
The troop welcomes more members, and they can join at any time. The troop now welcomes girls as well as boys who are past fifth grade.
The troop meets on Tuesdays from 7 to 8:30 p.m. at the Albion Sportsmen's Club on Keitel Road. For more information on troop, contact the Iroquois Trail Council at 585-343-0307.