Scouts from Kendall present gifts for local veterans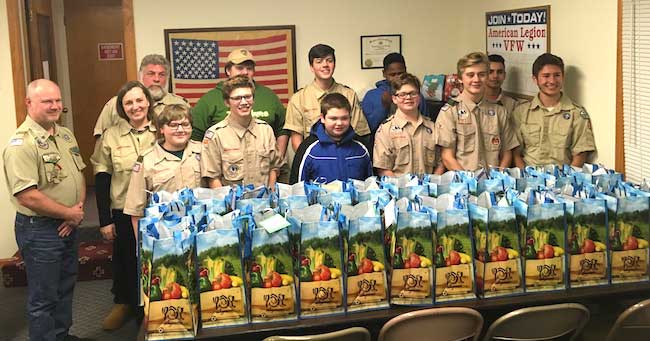 Provided photos
ALBION – Boy Scouts from Troop 94 in Kendall presented gifts for local veterans on Monday at the Orleans County Veterans Service Agency.
Senior Patrol Leader Noah Rath and troop members dropped off 25 bags filled with hand warmers, socks, gloves, hat, mouth wash soap, hand sanitizer, tooth brush, toothpaste wash cloth, hot chocolate mix, cookies and water in each bag to be handed out to veterans in need during this holiday.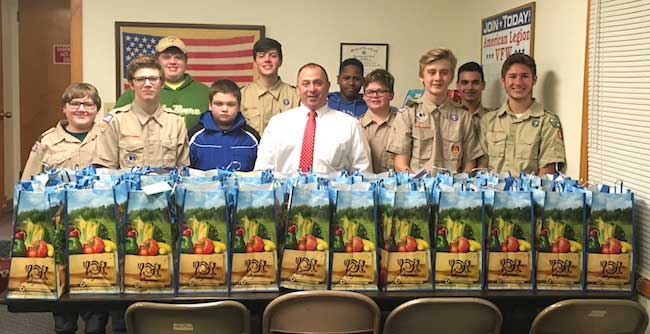 Earl Schmidt (center), director of the Veterans Service Agency, is pictured with the Boy Scouts.
"I am very happy to see our youth in the community with such dedication and loving hearts to put together these great gifts for our veterans of Orleans County," Schmidt said. "The bags will be distributed through our office and the Orleans County Joint Veterans Council van service to our local veterans."