Scout completes ambitious Eagle service project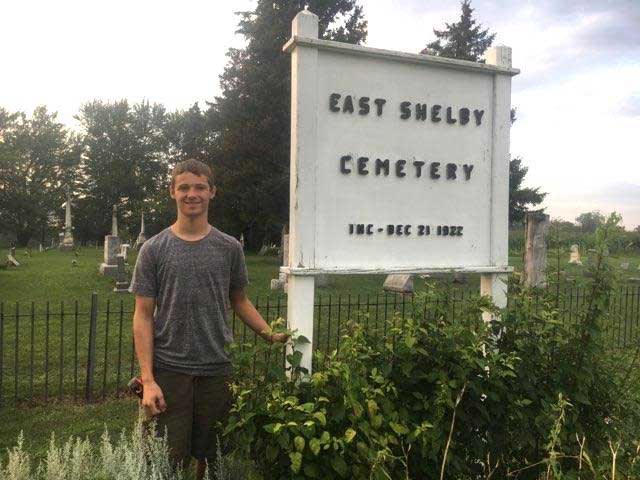 Photos courtesy of Eli Pask
EAST SHELBY – Eli Pask spent 15 months doing improvement projects at the East Shelby Cemetery on Trench Road.
Pask, 15, is a member of the Boy Scout Troop 175 in West Barre. He completed his Eagle service project last month. He needs to go before the Board of Review before he gets the Eagle.
Eli, a sophomore at Albion, has been in Scouts since early in elementary school. He works in the summer at Camp Sam Wood in Pike and Camp Dittmer in Phelps, teaching outdoor skills.
He attends the East Shelby Community Bible Church, where many members help with the cemetery near the church. Eli's grandfather, Erik Olsen, is the church pastor. He suggested the cemetery could use some improvements.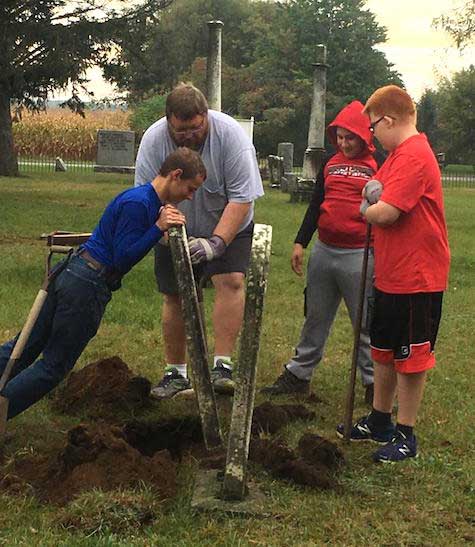 Eli Pask, Jeff Andrews and other Scouts help reset gravestones that had toppled over. They needed to dig by the stones to level out the ground so they could be reset.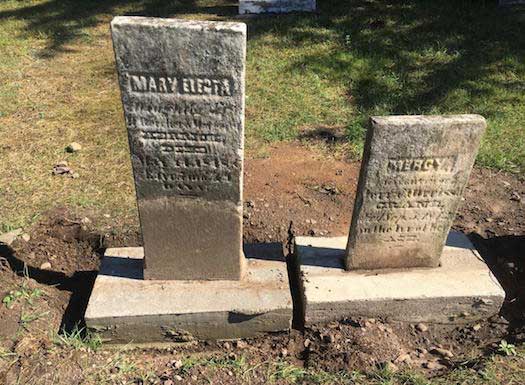 These gravestones from the 1830s didn't have a concrete base. One of them was laying face up in the grass. Eli made the concrete bases and set in the gravestones.
"They deserved to be put back," he said.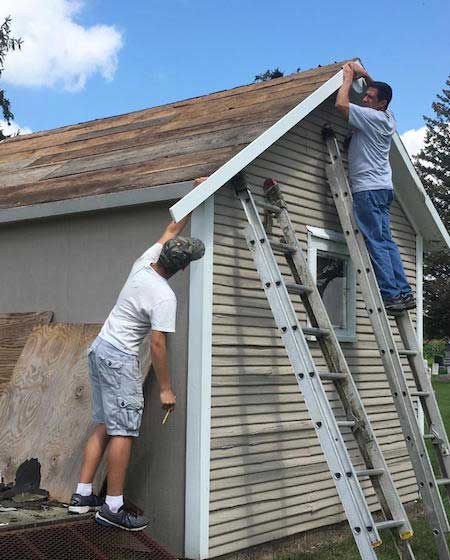 Kevin Feder, a middle school teacher, helped Eli with the roof and trim on a utility shed late in the summer 2017. Eli tore off the old shingles and put on new ones. He also added new trim boards. Eli has worked with Feder on the stage crew at the school musicals, helping with set construction.
"I told him what I was doing at the cemetery and he offered to help," Eli said.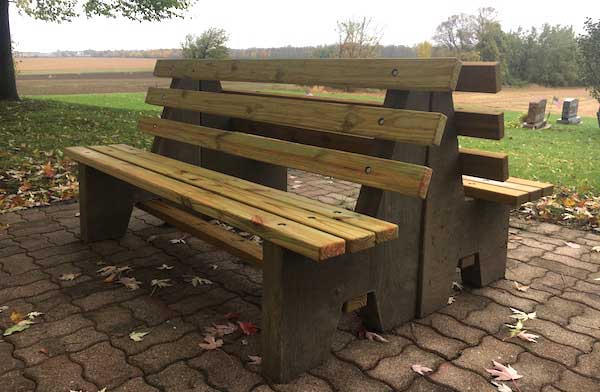 Eli put down a brick patio area and made two benches back to back out of concrete. It was a big project. He made the forms and poured in the concrete and then added the wooden slats. There are two large stone boulders nearby that Eli and his father Kevin Pask moved to the cemetery from a nearby field.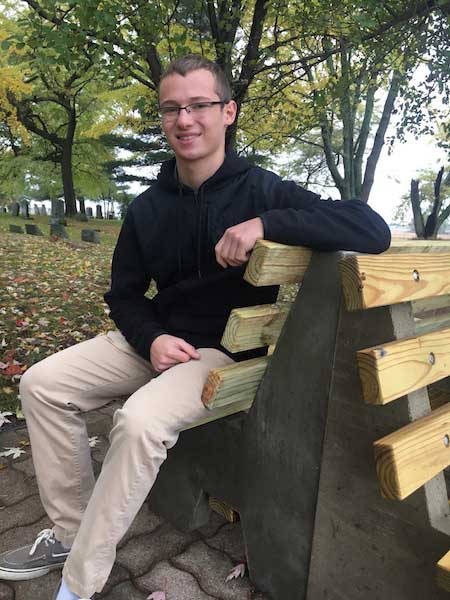 Eli sits on a bench at the cemetery. They were the last of his tasks over 15 months at the cemetery.
Eli said he will remain active in his troop in the coming years, helping younger scouts earn their merit badges.
"I enjoy it," he said about scouting. "There is lots of support from everyone around me. It still has great values and I've enjoyed my journey thus far."