Scout adds fence by new Veterans' Memorial for Eagle project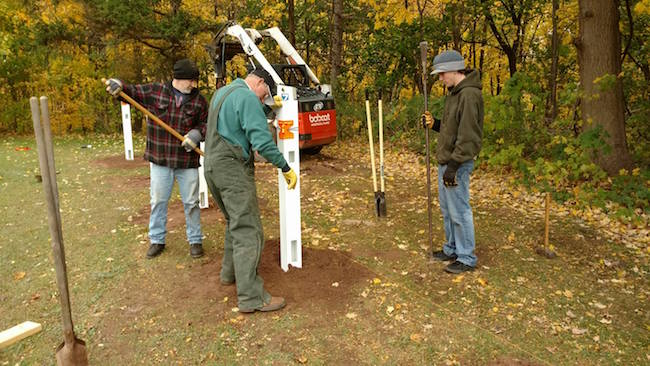 Photos courtesy of Melissa Ierlan
CLARENDON – Volunteers and local Boy Scouts were busy on Saturday erecting a new fence at Hillside Cemetery. The effort was organized by Ben Downey for his Eagle Scout project. Ben is a member of Troop 59 in Clarendon.
The top photo shows Ben, right, with his father John Downey, left, and Ed Morgan, the Murray town highway superintendent and member of the Holley Rotary Club. Morgan volunteered to set the fence posts and install the fence on Saturday.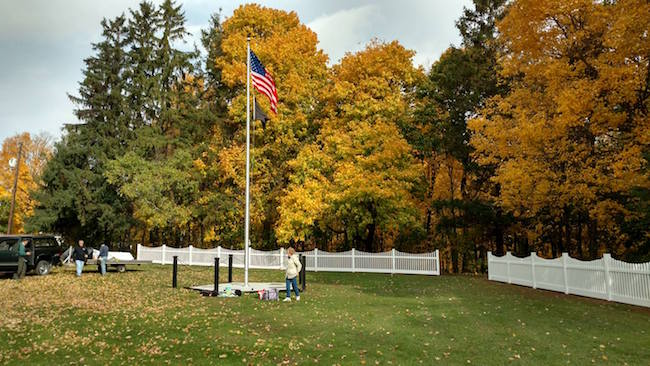 The Rotary Club was among the donors to the project with Christopher Mitchell Funeral Homes, the Clarendon Lions Club, American Legion, VFW, David and Josh Mitchell, and Ben's family all contributing to the $3,000 project, which included a discounted price from EM Enterprise.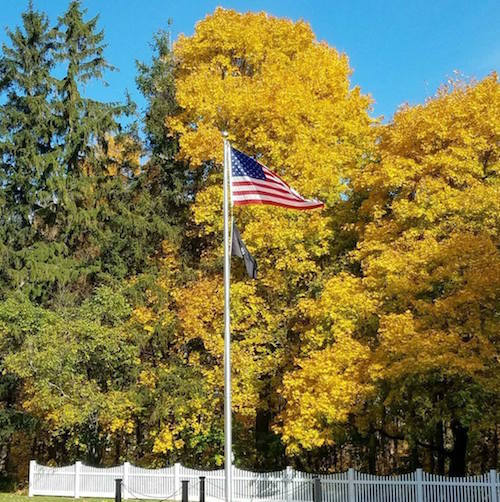 The fence was put up by the new Veterans' Memorial, which was dedicated this past Memorial Day. That project was coordinated by Jacob Crandall for his Eagle rank.
That memorial includes five granite etched stones (for the Marine Corps, Army, Air Force, Navy and Coast Guard), a pentagon-shaped concrete base and a 25-foot flagpole.
The fence will include commemorative plaques to recognize donors who contributed in memory of deceased veterans.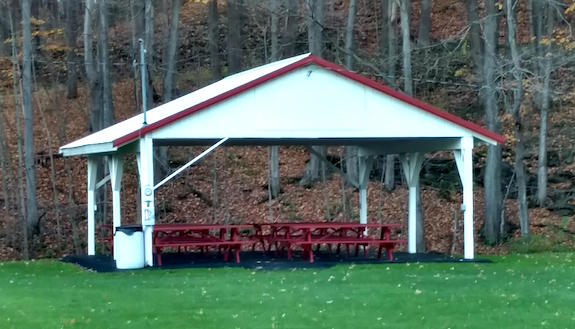 Matthew DeSimone also picked a Clarendon site for his Eagle Scout project this year. Matt led an effort to have new blacktop under the pavilion at the town park with picnic tables all repainted and repaired.