Scout adding new welcome signs for Medina Area Association of Churches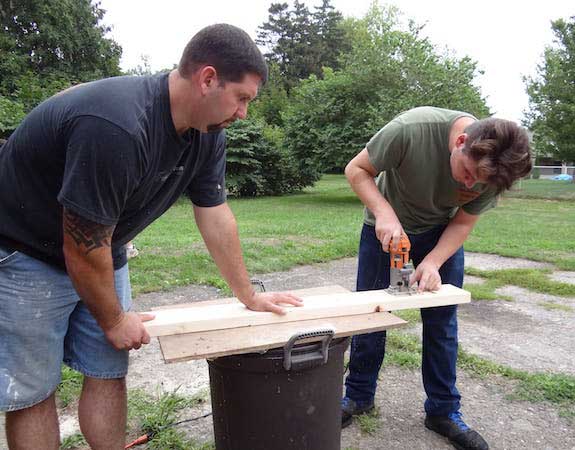 Provided photos: Travis Schuck, a Boy Scout in Troop 28 in Medina, works on a new sign for the Medina Area Association of Churches. He is joined by Aaron Young of AGC Construction.
Travis is working on the project for his Life Scout rank. The signs say, "The Medina Area Association of Churches Welcomes You." Travis is restoring two MAAC signs, one of North Gravel Road by Gallagher Farm and the other on Maple Ridge Road by Roberts Farm Market.
He will be putting up for new signs for the MAAC at the intersection of East Center Street and Bates Road, West Center Street and Salt Works Road, Ricky Place on Maple Ridge Road, and one on Main Street by Orleans Ford.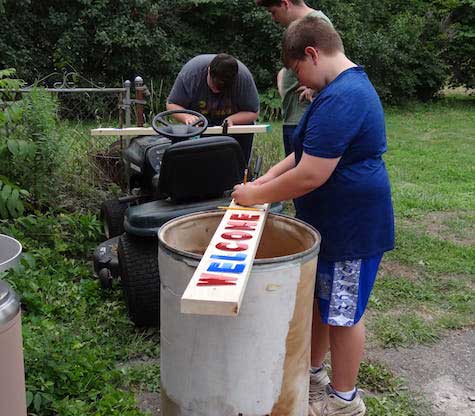 Joe Brueckner, a Scout in Troop 28, joined the sign-making project last week. Scouts from Troop 20 in Gasport and Evan's Ace Hardware in Medina also helped with the project.