Schools get ready for busy March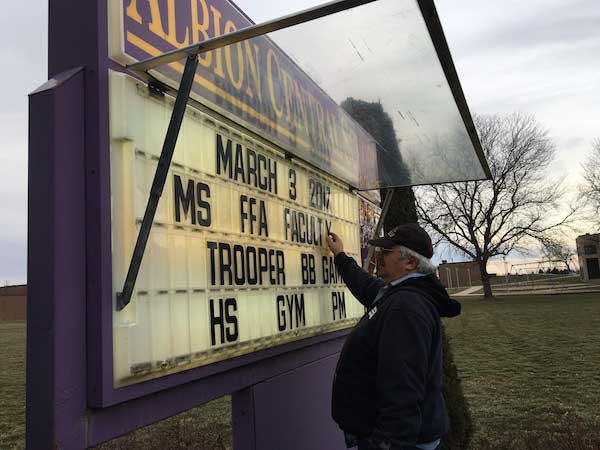 Photos by Tom Rivers
ALBION – Larry Gaylord, a member of the Building and Grounds Department for Albion Central School, changes the sign this morning for the school, advertising a March 3 basketball game between faculty and state troopers. That game starts at 6:30 and is a benefit for the Middle School FFA.
Albion, Holley, Kendall, Lyndonville and Medina school districts are all closed for classes this week for mid-winter break.
Next week, the districts begin a busy stretch of the school year. Gaylord said March will require many updates for the sign.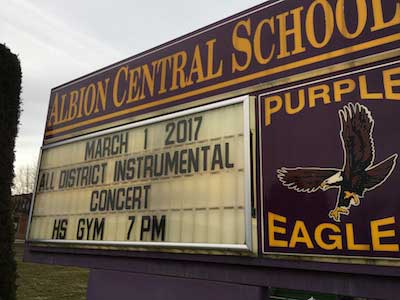 The other side of the sign promotes a March 1 district-wide concert.