School spirit celebrated during Homecoming
Albion, Kendall and Medina all mark festive week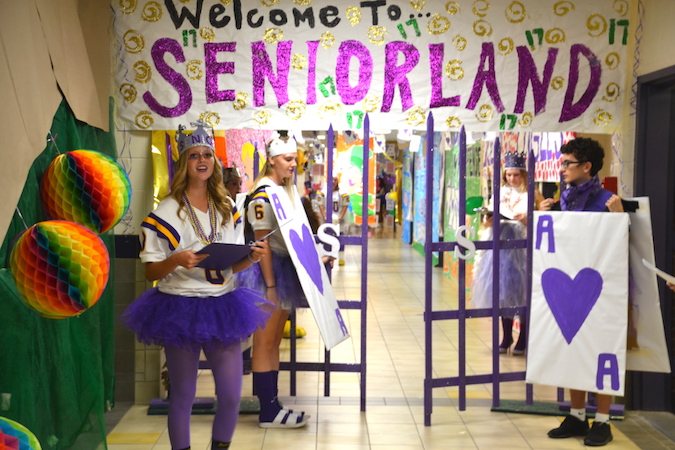 Photos by Tom Rivers: Albion is celebrating Homecoming this week and today started off with the hall decorating contest among the four high school classes. Seniors used an Alice in Wonderland theme to create "Senior Land." This photo shows Class President Emily Blanchard serving as a guide, leading judges into the hall. Bella Prest, back left, and Kastriot Bela are dressed as cards.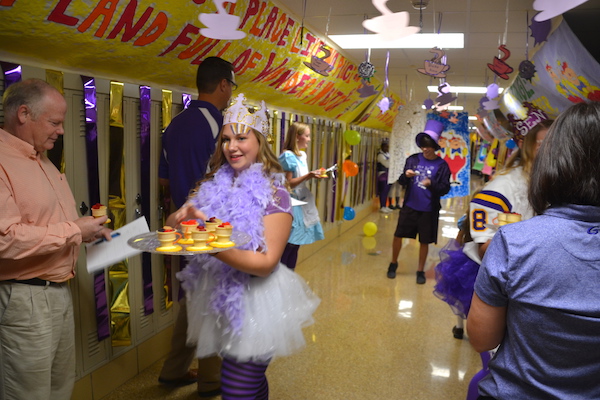 Skyler Smith, a senior, serves tea (actually a cookie with candy) to the judges (Board of Education member Steve LaLonde is at left) as they make their way down the seniors' hall.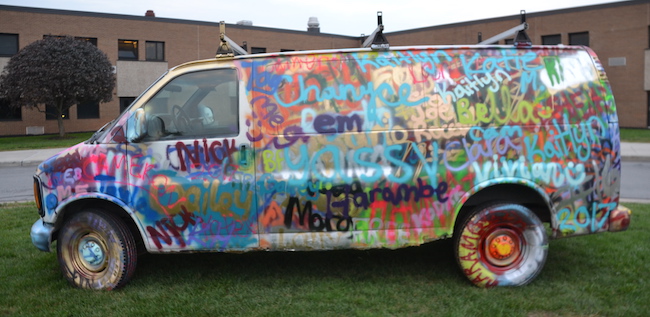 Albion seniors painted this van, owned by senior Donato Rosario's father, last night and parked the vehicle on the front lawn of the school today as part of the Homecoming celebration at Albion.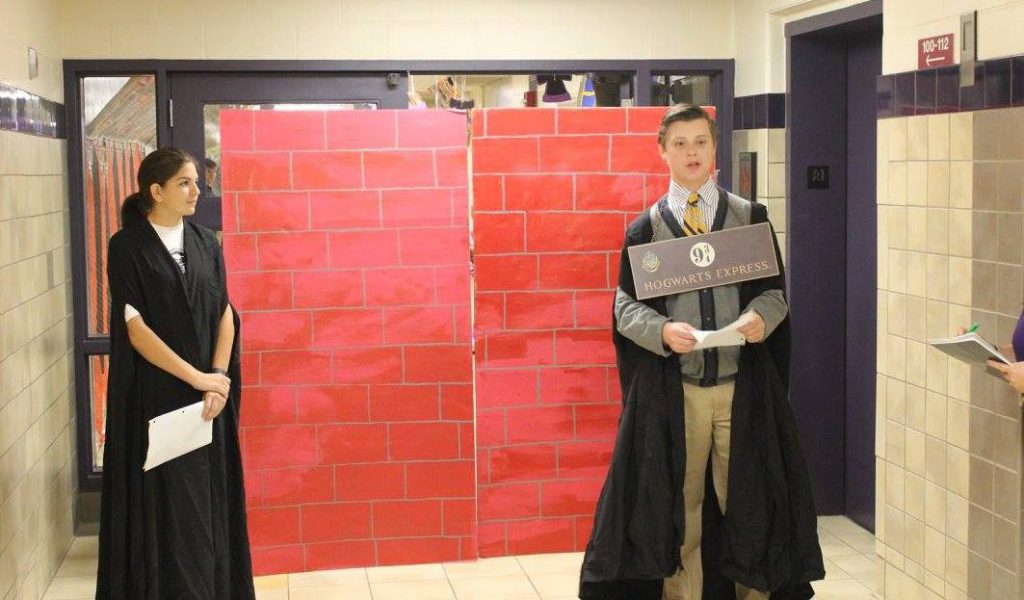 Photos courtesy of Marlene Seielstad: Victor Benjovsky and Riley Seielstad, members of the junior class, welcome judges in viewing their hall decorating theme set to Hogwarts and Harry Potter.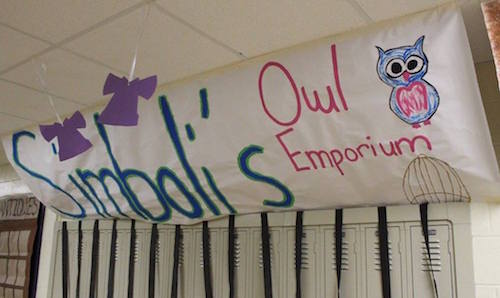 One of the banners by the junior class includes Simboli's Owl Emporium for Gary Simboli, a popular music and drama teacher in the high school.
Medina, Kendall and Roy-Hart are also celebrating Homecoming this week, and Lyndonville's Homecoming is next week. Holley and Barker have Homecoming Oct. 2-8.