School spirit celebrated at Holley Homecoming parade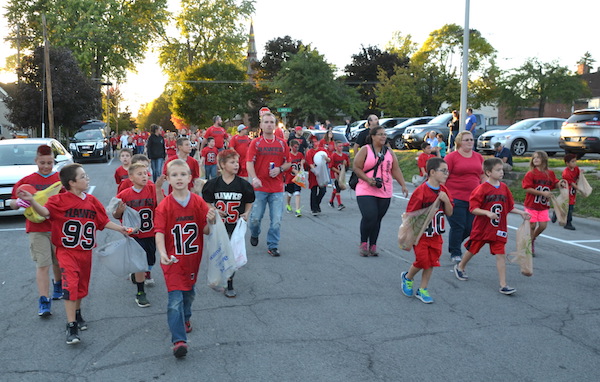 Photos by Tom Rivers
HOLLEY – These members of the Holley youth football program pass out candy as they head down Geddes Street at the beginning of the Holley Homecoming parade on Friday evening.
Holley pride was on display for the annual parade featuring class floats, sports teams and the band. Parents and community members lined the streets to show their support for the students.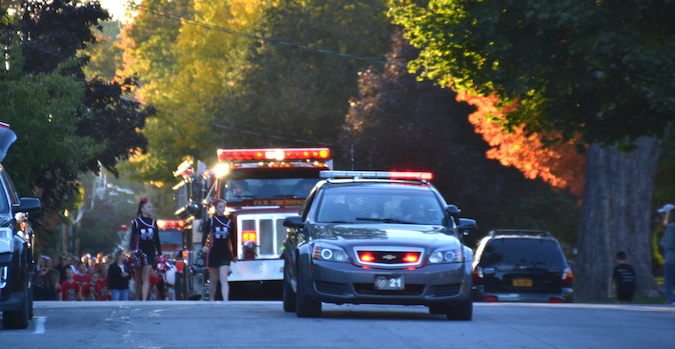 The parade started on Geddes Street with the Holley police leading the processional. Holley cheerleaders were the first students in the parade.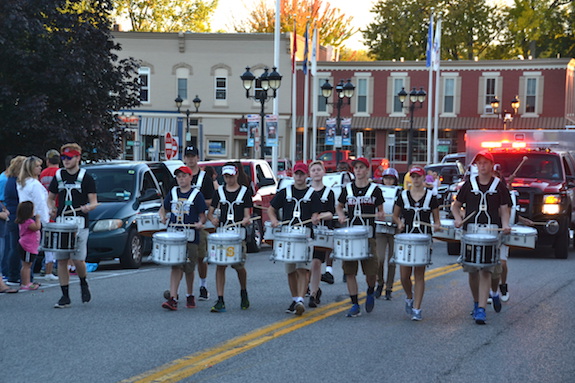 Members of the band play for the crowd in the Public Square.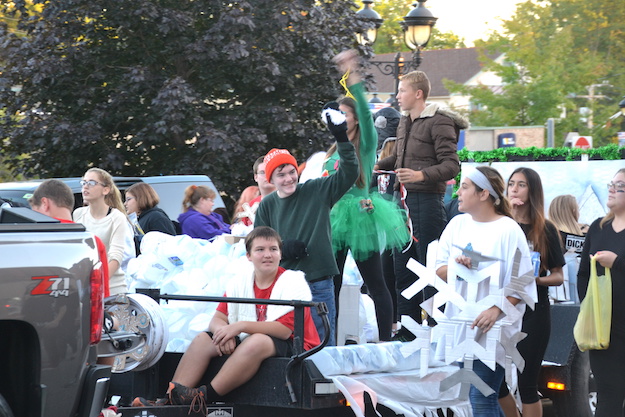 The Freshmen Class put together a float with a theme from the movie, "Frozen."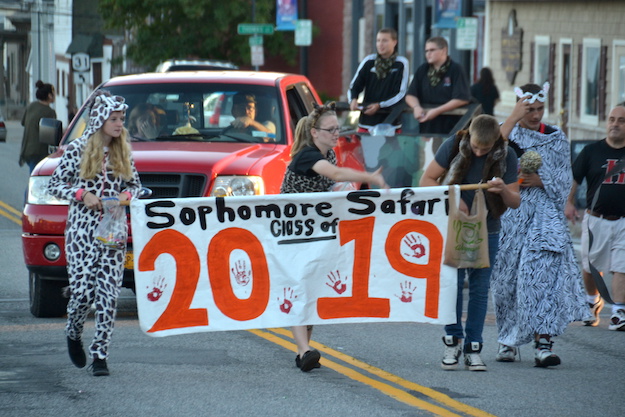 Sophomores created a Safari-themed display.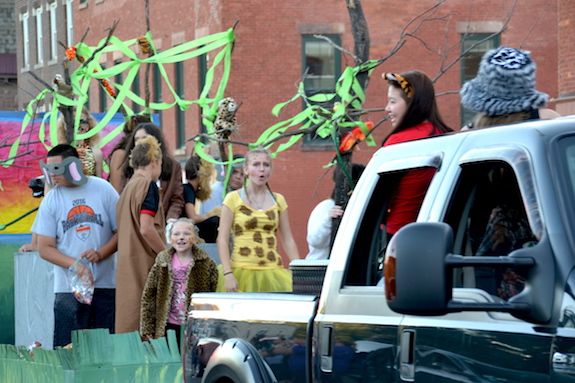 Sophomores dressed out as animals and tossed candy for people along the parade route.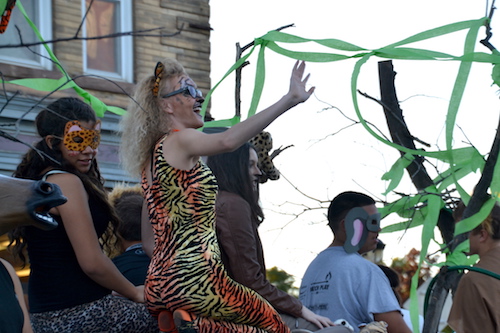 Students were joyful participants in the parade.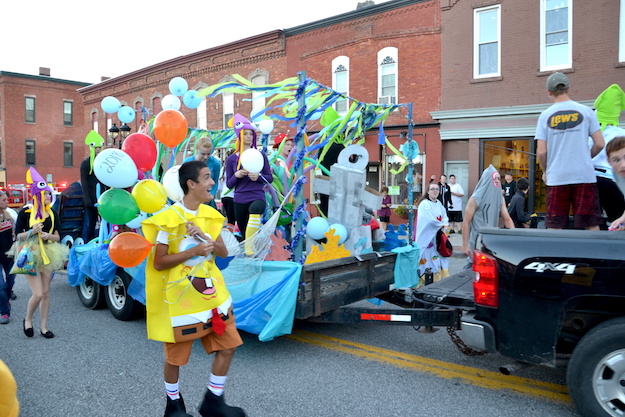 Juniors created floats and costumes with an underwater theme. One student dressed as the cartoon character, SpongeBob Square Pants.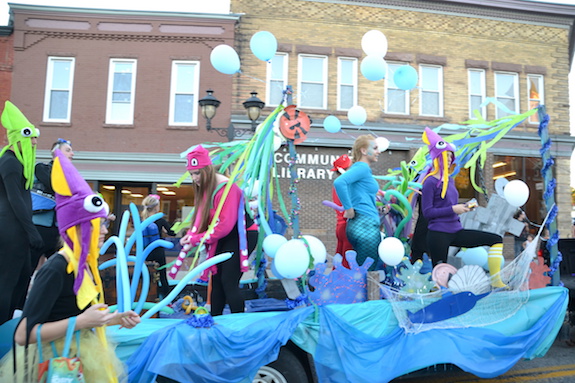 There were plenty of mermaids and other sea creatures in the Junior Class float.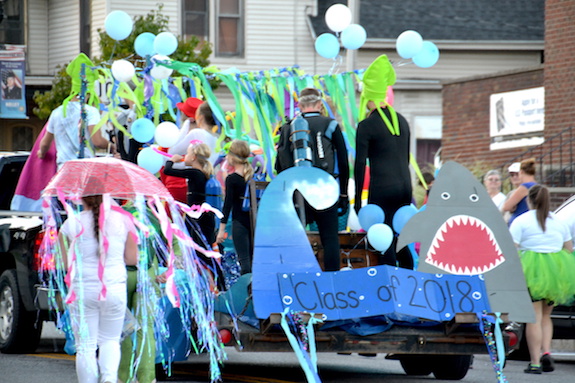 Juniors head down Route 31. The parade continued to the old bus garage near the Holley soccer field.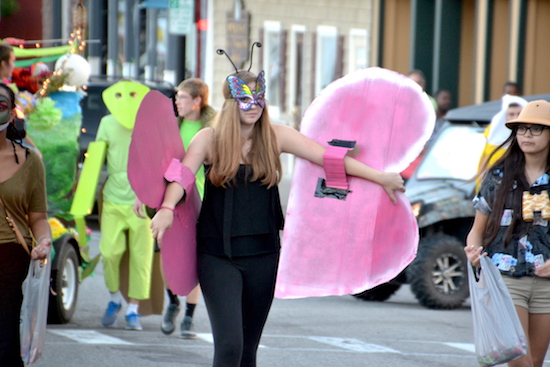 Claudia Dreschel, a senior at Holley, is dressed as a butterfly for the Senior Class's "Rainforest" float.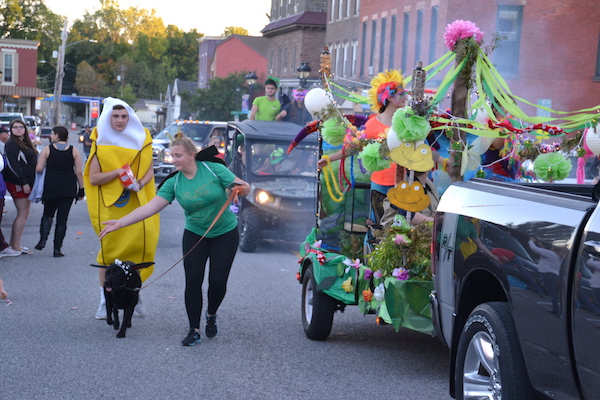 Students are dressed as characters in a rainforest, including a banana at left.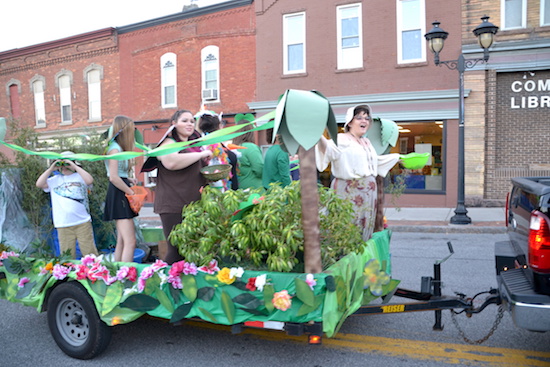 Students put a lot of energy into creating their costumes and floats for the parade. Homecoming continues today at Holley with several sporting events.