Scarecrows help get downtown Albion in Halloween mood
Bigfoot and Spiderwoman Grandma among the characters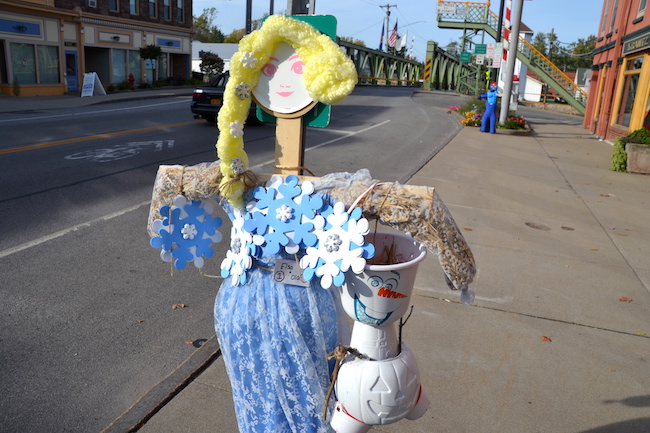 Photos by Tom Rivers
ALBION – About 20 scarecrows were made on Saturday during a fall festival put on by the Albion merchants Association. Those scarecrows, including the top one of Elsa and Olaf, are decorating Main Street this month.
Toyz n Kandy hosted pumpkin painting at the store on East Bank Street.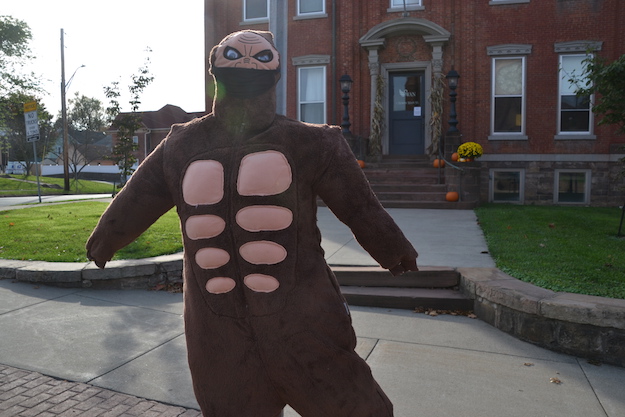 Matt and Crystal Hand and their daughters made the Bigfoot scarecrow, which may be moved to alternate locations throughout the month.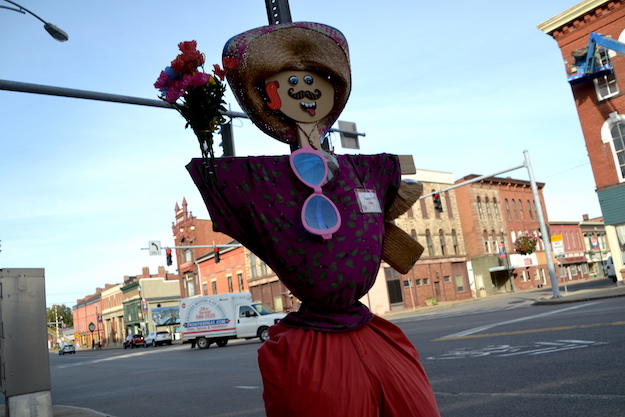 "Hawaiian Man" is among the scarecrows on Main Street.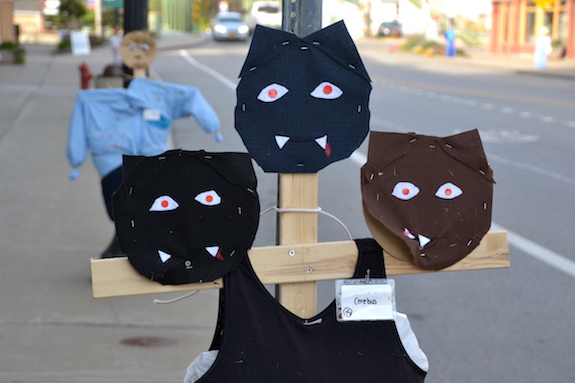 Cerebus is a three-headed scarecrow.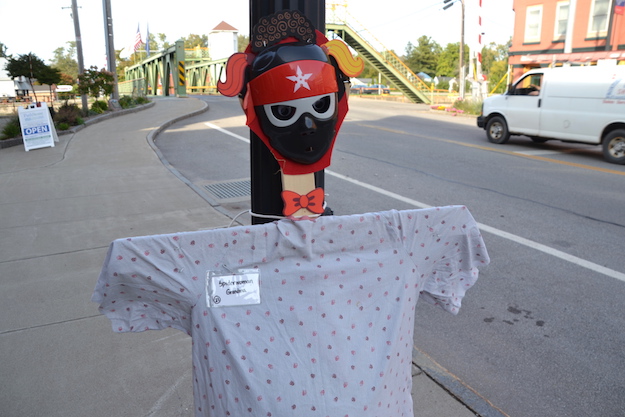 This scarecrow features "Spiderwoman Grandma."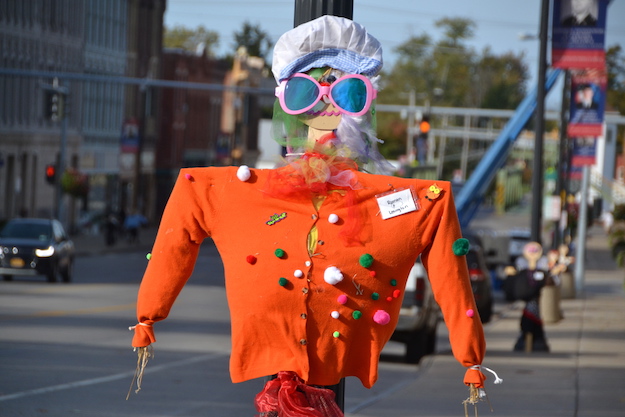 Roman and Lexington made this colorful scarecrow.