Scarecrows are popular at Albion's Fall Festival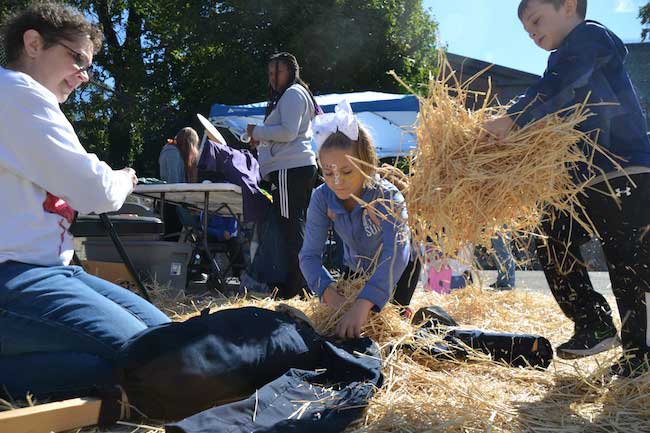 Photos by Tom Rivers
ALBION – Angie Wolfe makes a scarecrow with her son Caleb, and friend Brynn Dugan during the Albion Fall Festival on Saturday.
The Albion Merchants Association organized the event, which included many craft and food venders, and family activities.
Community members made 34 scarecrows that will be displayed in the downtown, with possibly more in the works.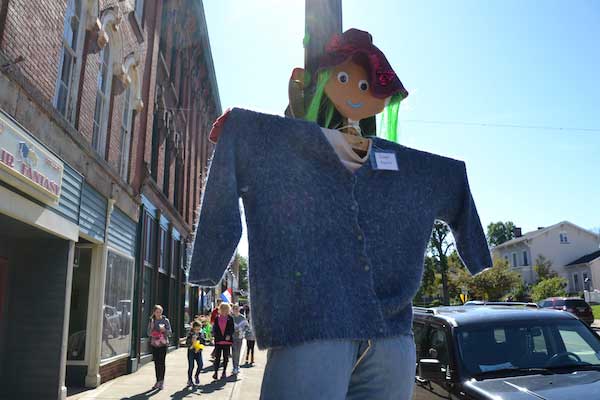 This scarecrow of a cowgirl will be up this month. This is the fourth annual scarecrow contest. People can vote for their favorite scarecrows. Ballots are at Krantz Furniture and the Downtown Browsery. Votes will be accepted until Oct. 18. The winning scarecrows will be announced during Beggars' Night on Oct. 25, when candy will be given out in the downtown.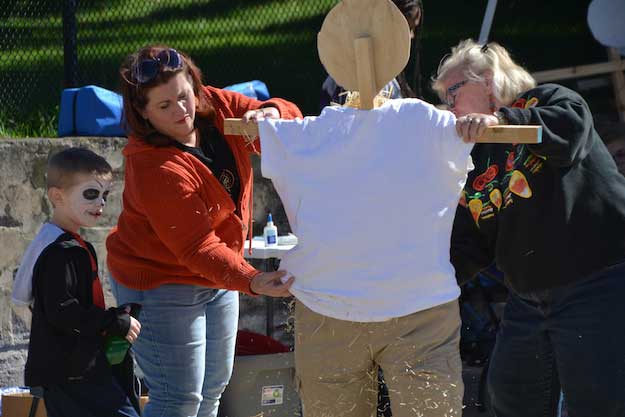 Laura Lechner, left, and her son, Gavin O'Brocta, of Albion make a scarecrow with help from Kim Remley, who helped to organize the scarecrow station.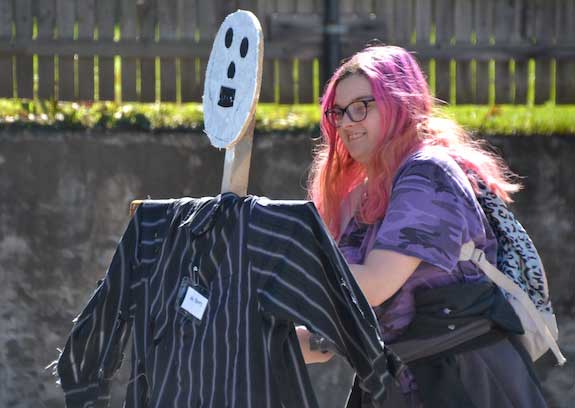 April Henchen of Albion made this scarecrow of "Mr. Bones."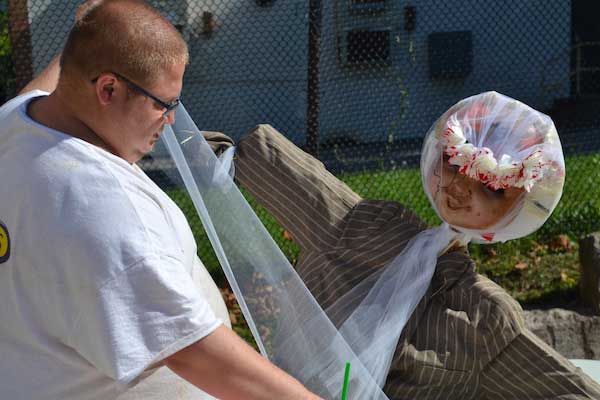 Jason Jones of Albion works hard at making the scarecrow, "Anna Crew."
More scarecrows are welcome for the downtown display. Contact Village Trustee Stan Farone if you have a scarecrow to enter in the contest. His number is (585) 590-1021.
Kendall and Medina also had scarecrow festivals on Saturday.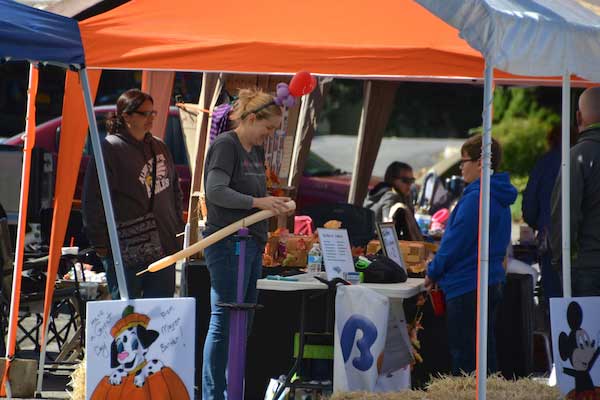 A balloon artist was busy during the Fall Festival.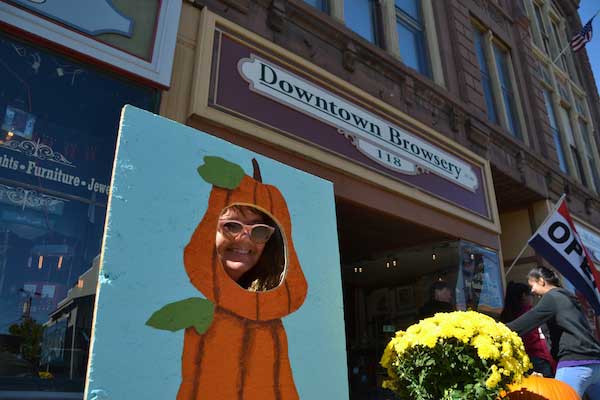 Liz Groat, president of the Downtown Browsery, peers through the cutout of a pumpkin outside the Browsery, which had wine-tasting for adults and games available for children.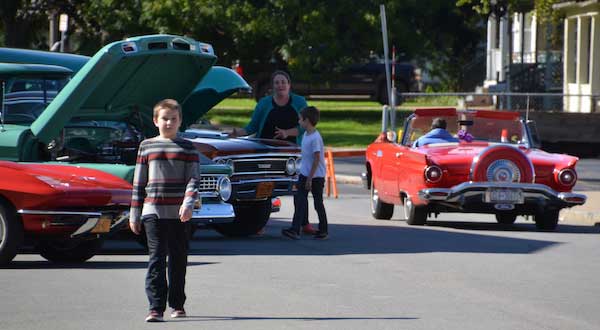 Arnold's Auto Parts hosted a classic car show.