Scarecrows add some fall flavor to downtown Albion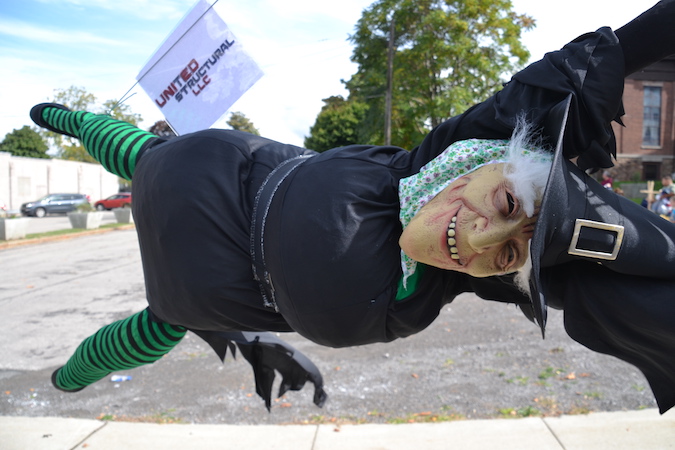 Photos by Tom Rivers
ALBION – This witch scarecrow was created by Matt Hand of United Structural LLC. It is hanging sideways from a light pole on Main Street in Albion. It is one of the entries in a Scarecrow Fest put on by the Albion Merchants Association and the Energize Albion group.
The competition is open to Albion businesses and other community members, who are urged to display scarecrows on Main Street from Route 31 to the canal, and also on Bank Street.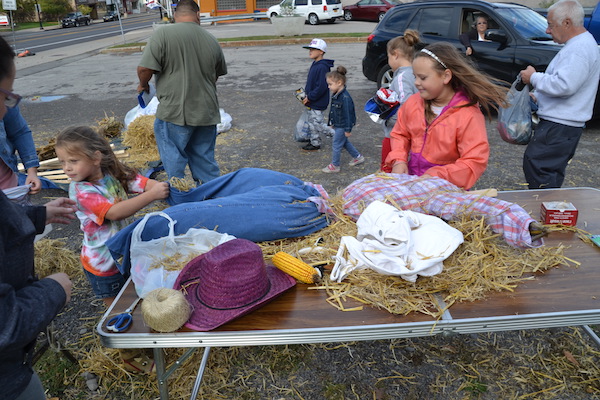 Kelsey Froman (right), 10, and her sister Ella, 8, work on a scarecrow at the village parking lot on Main Street by the Presbyterian Church.
Scarecrows need to be at least 5 feet tall. Businesses and other community members are welcome to enter the contest by Oct. 15.
Prizes will be awarded for cutest, scariest, funniest and most traditional scarecrows. Contest ballots will be available throughout the downtown shops. Ballot boxes will be located at Krantz Furniture and the Downtown Browsery. Only one vote per person is permitted. The last day for voting is Oct. 26. Winners will be announced at "Beggar's Night" on Oct. 28.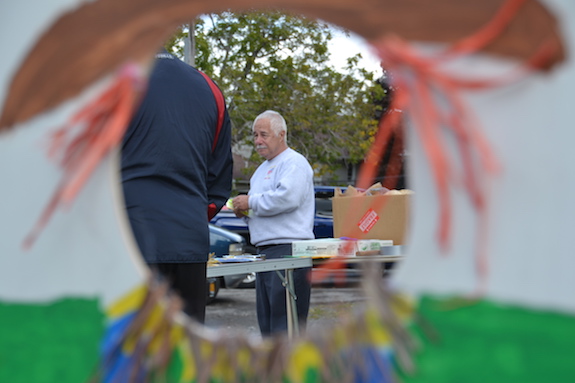 Village Trustee Stan Farone, one of the leaders of Energize Albion, is pictured through a scarecrow cutout.