Scarecrow contest off to a good start in Albion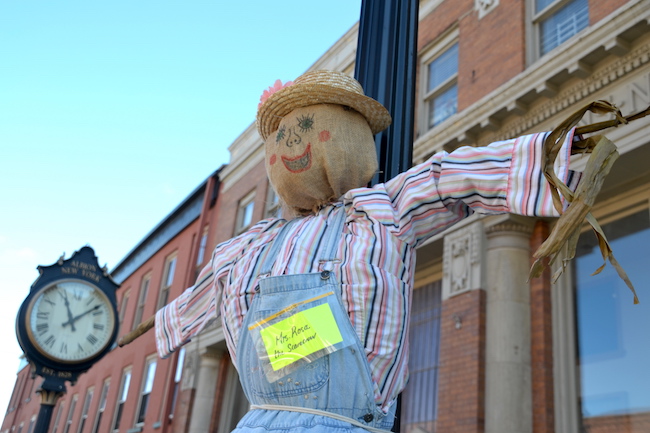 ALBION – "Mrs. Rosa the Scarecrow" is attached to a light pole on Main Street in Albion by the downtown clock.
Organizers of a first-time Scarecrow Fest in downtown Albion weren't sure what to expect on Saturday when the the event kicked off. Kim Remley of Energize Albion and one of the event coordinators hoped for at least six scarecrows.
There are more than a dozen so far and participants can still enter by Oct. 15.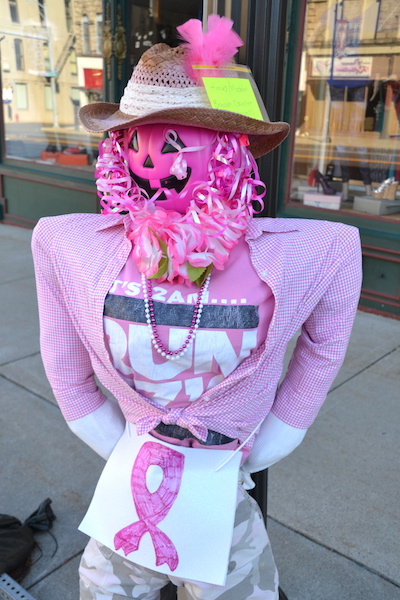 This scarecrow is decorated to highlight breast cancer awareness month.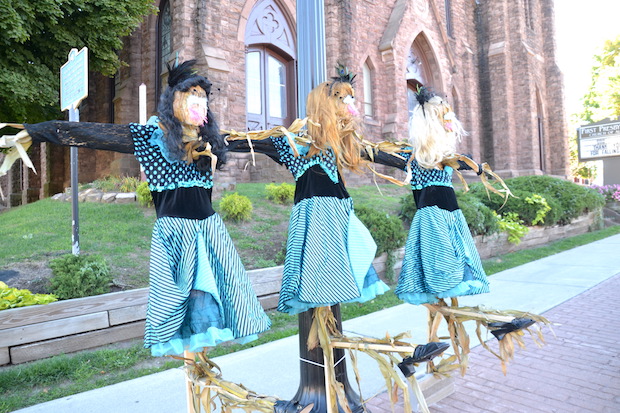 Three dancing scarecrows are set up by the First Presbyterian Church of Albion.
Prizes will be awarded for cutest, scariest, funniest and most traditional scarecrows. Contest ballots will be available throughout the downtown shops. Ballot boxes will be located at Krantz Furniture and the Downtown Browsery.
Only one vote per person is permitted. The last day for voting is Oct. 26. Winners will be announced at "Beggar's Night" on Oct. 28.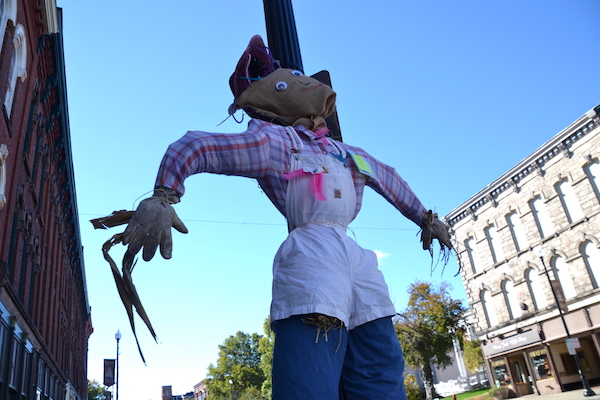 Kelsey and Ella Froman created this scarecrow.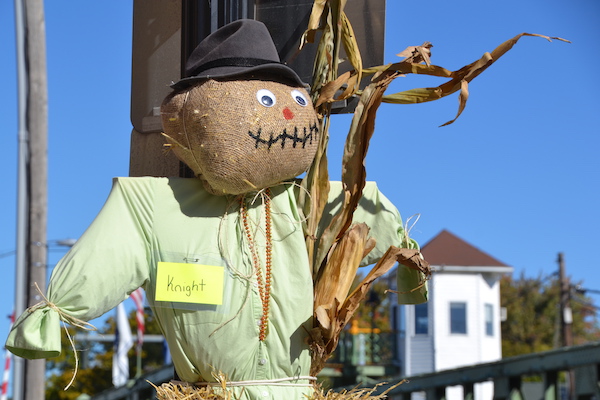 This scarecrow is attached to the light pole in front of the Main Street lift bridge.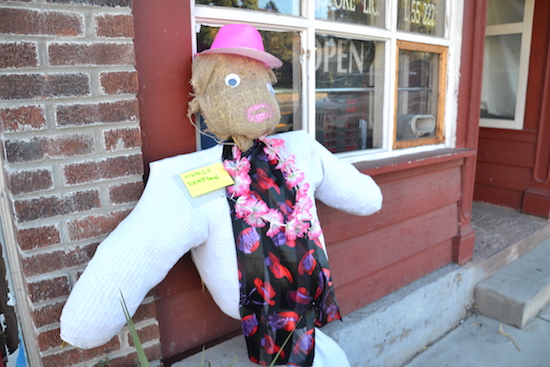 This scarecrow, named "Marge Simpson," sits by Gurney's Olde Coach Inn.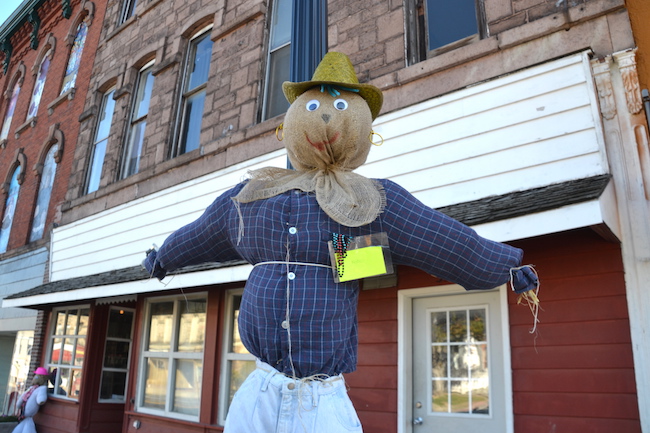 "Mateo" is a pleasant personality in the downtown.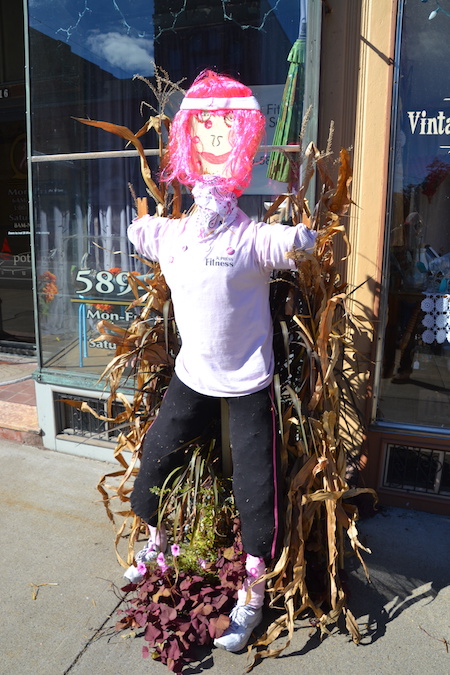 Xpress Fitness made a scarecrow in workout clothes.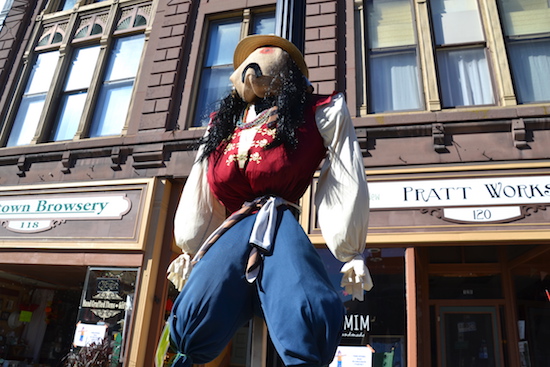 This pirate scarecrow is outside the Uptown Browsery and Pratt Works.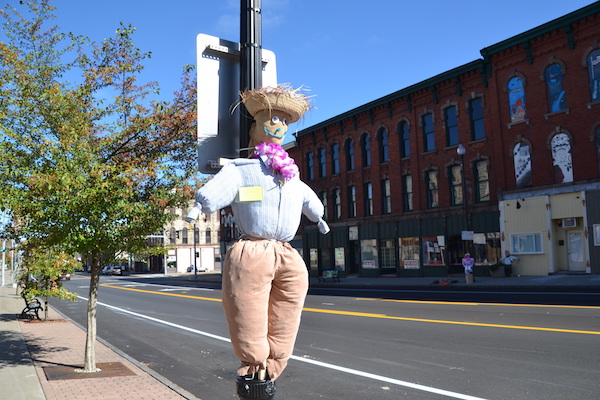 Grace and Casey Thompson made this scarecrow for the the contest.