Santa's tour around Albion grounded by wind
Jolly old elf will be giving away toys and taking wishes at store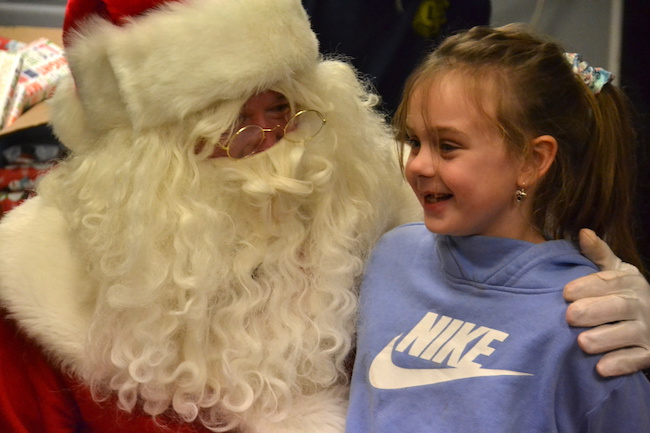 Photos by Tom Rivers
ALBION – Santa Claus greets Adeline Munn, 6, of Medina at Toys n Kandy on East Bank Street. Santa was planning to drive around the village and give out presents beginning at 4 p.m. today but that was grounded due to the high winds.
Santa will instead be at Toyz n Kandy until about 6 p.m. There are more than 200 gifts to be given away. Those toys have been donated by community members, including the Albion Lions Club.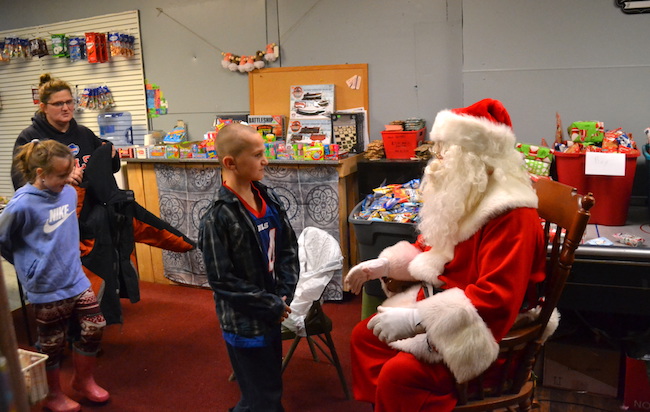 Chance Brendlinger, 9, of Medina gets ready to greet Santa.