Santa spreads holiday joy at Hoag Library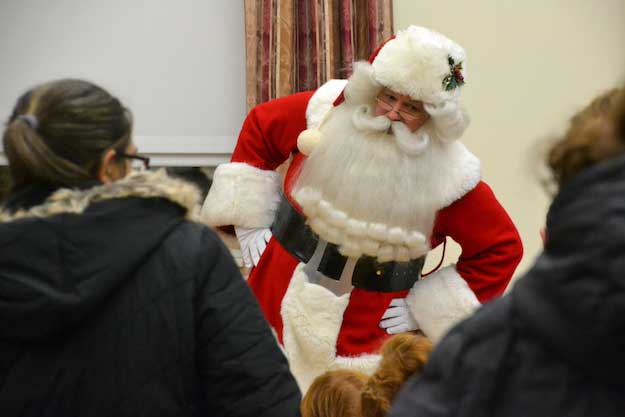 Photos by Tom Rivers
ALBION – Santa visited children at Hoag Library on Monday evening, and led the group in some stretching before getting their Christmas wishes.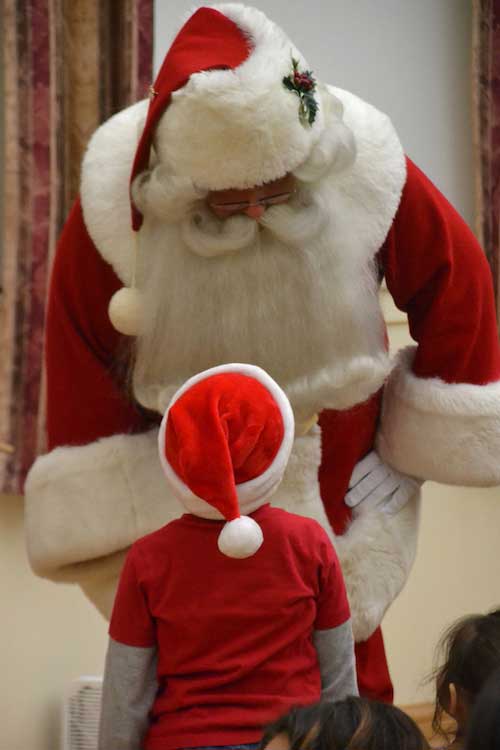 Santa meets Weston Burgio, 5, who wore a Santa hat to the event at the library.
Santa always reads a children's book when he visits the Hoag Library. This year he is reading, "The Broken Ornament."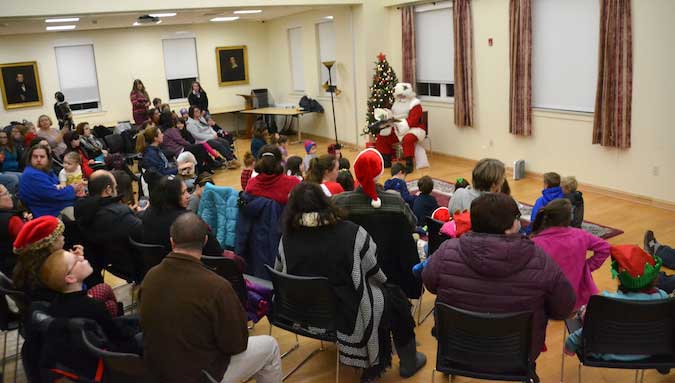 There was a big group of children and their families to meet Santa, who will be at Lee-Whedon Memorial Library in Medina at 7 p.m. on Friday.
To see a video of Santa making his entrance at Hoag Library, click here.