Santa spreads holiday cheer at nursing home in Albion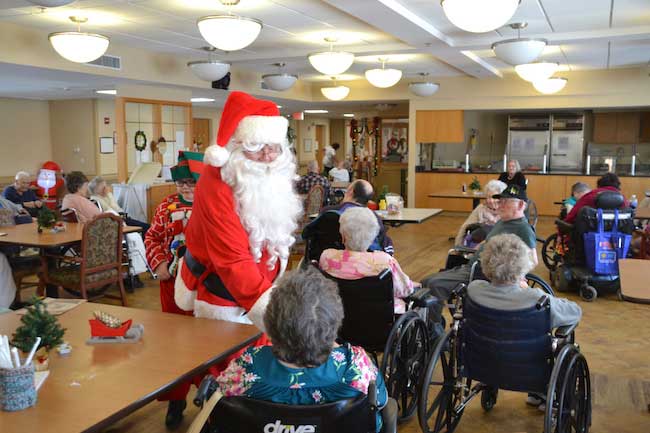 Photos by Tom Rivers
ALBION – Santa visited residents at the Villages of Orleans Health and Rehabilitation Center on Saturday as part of an event organized by the Albion Betterment Committee and the nursing home staff. Santa is joined by "Elfredo" – Liam McKenna, 8, of Lyndonville.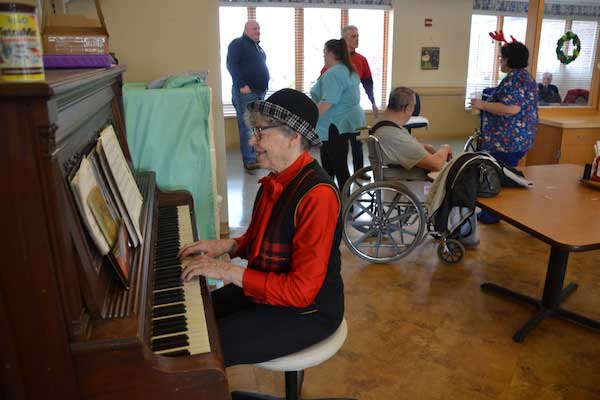 Diana Dudley played songs on the piano. A choir from the Mennonite community also was there to sing several songs.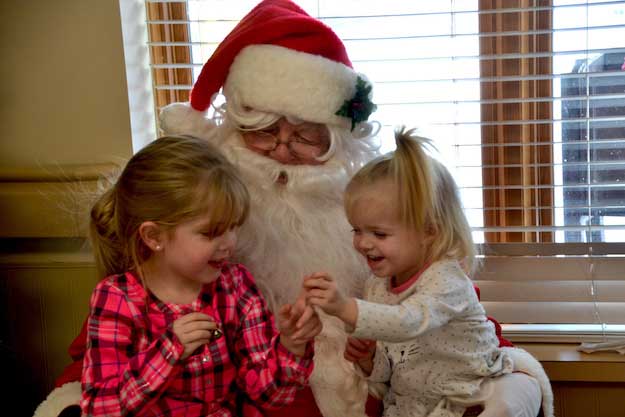 These sisters, Bailee (left) and Ericka Christ of Holley, were able to meet Santa and share a request for Christmas. The two sisters have a relative at the nursing home and they spent time with him.
Other children stopped by to see Santa and some of the residents. Some of those kids stayed to color and play games with the residents. The kids also received a stocking with holiday items.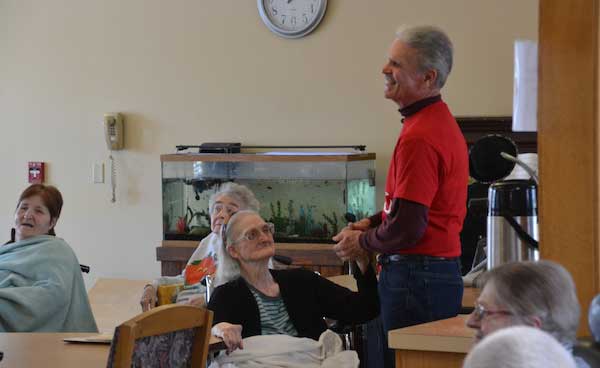 Gary Kent, a director with the Albion Betterment Committee, greeted residents at the Villages of Orleans. He is a frequent visitor to the site and knows many of the residents.