Santa in visit to Hoag Library tells kids, 'It's crunch time at the North Pole'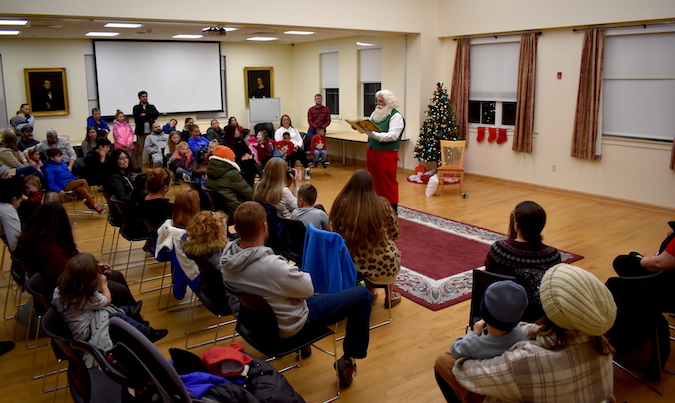 Photos by Tom Rivers
ALBION – Santa Claus visited Hoag Library this evening, sporting his casual wear. The library's main meeting room was full of youngsters wanting to meet Santa and share their Christmas wish list.
Before he met with the children individually, Santa read the book, Reindeer Christmas by Mark Kimball Moulton and Karen Hillard Good.
It was Santa's first in-person visit to the library in three years. His visits in 2020 and 2021 were limited to Zoom video conferencing.
Santa said he was happy to be back at the Albion library to meet the kids in person. He told him it's very busy for the elves right now.
"It's crunch time at the North Pole," Santa said.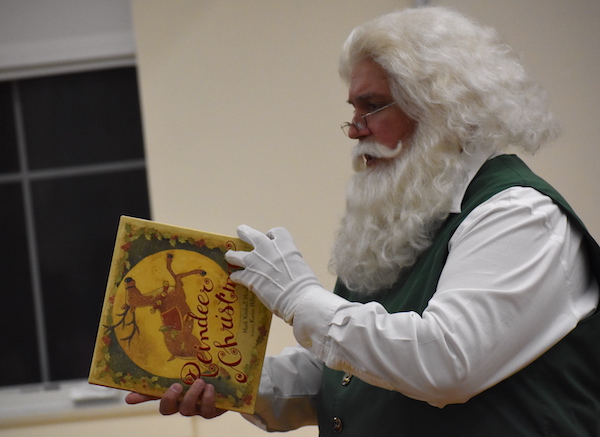 Santa reads the children's book, Reindeer Christmas.
Santa said he recently got his hair cut and beard trimmed for the first time in years.
"I almost teared up when they were cutting it," he told the kids.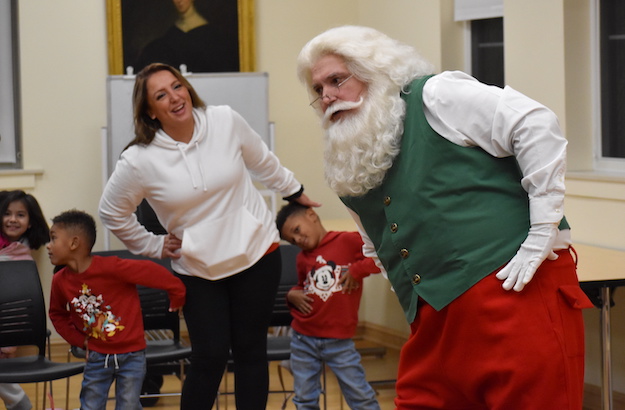 Santa leads the group in some stretches.
He will be at the Lee-Whedon Memorial Library in Medina at 6 p.m. on Friday for "Pajama Storytime with Santa." Registration is recommended for that program. Call 585-798-3430 for more information.