Santa, pets in costume parade down Main Street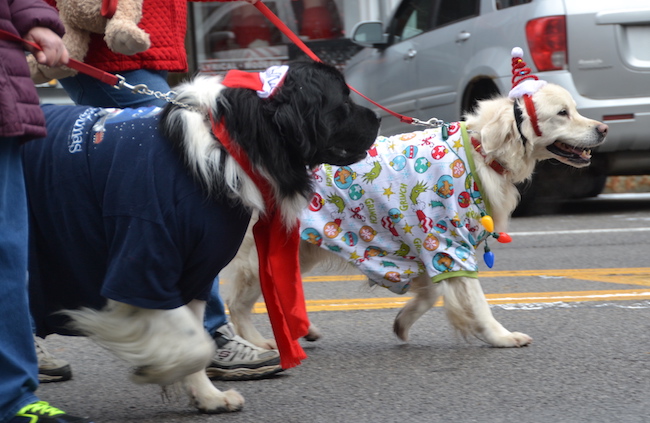 Photos by Tom Rivers
MEDINA – Maverick, a golden retriever owned by Kathy Napier of Albion, wears a holiday costume during a pet parade at noon that also featured the arrival of Santa and Mrs. Claus. (Click here for a short video of the pets in costume.)
The parade is part of the Olde Tyme Christmas celebration in Medina, which features many activities throughout the day, including fireworks at 5:45 p.m. and the Parade of Lights at 6 p.m. with 38 entries.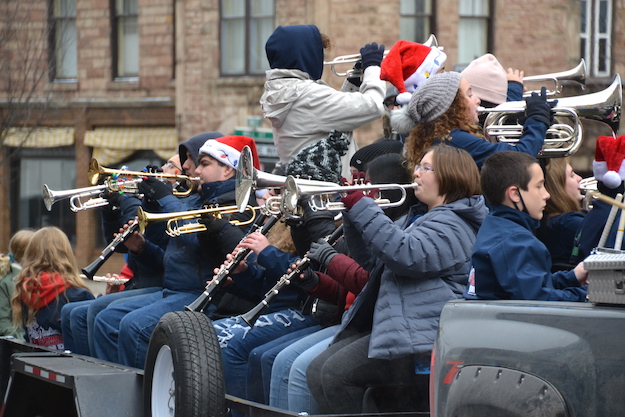 The Medina band plays Christmas songs during the parade, including Feliz Navidad and Santa Claus is Comin' to Town.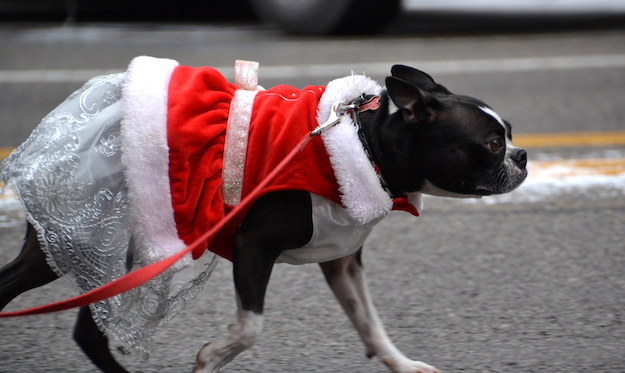 Gabby, a Boston Terrier owned by Sue Hagen of Gasport, wears a Mrs. Claus outfit as part of the pet costume competition. Prizes were awarded to smallest and largest participants, best costume and most Santa-like.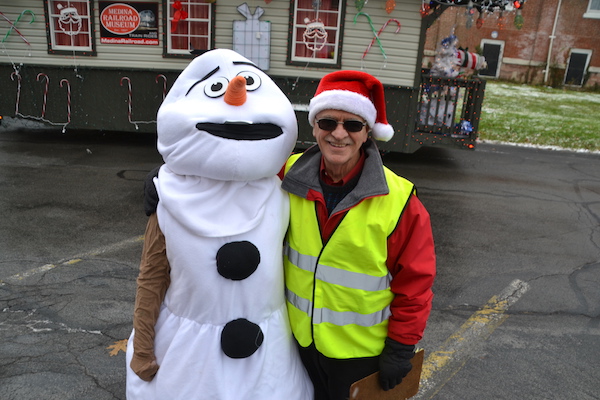 Jim Hancock, chairman of the Parade of Lights, poses with Olaf before the noon parade, which started at the Medina Historical Society on Park Avenue and went through Main Street. Sophia Goyette wore the Olaf costume. Her brother Chris was Olaf is prior noon parades.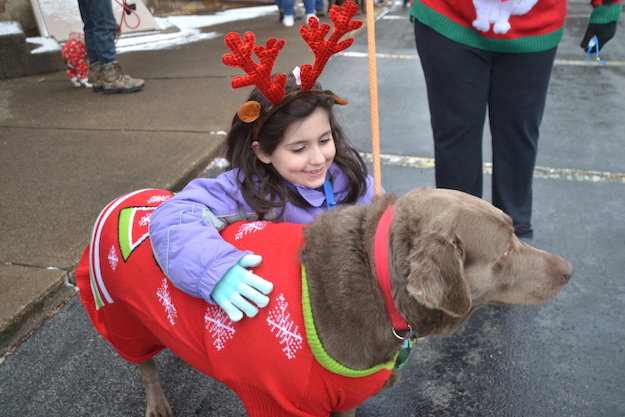 Rayna Balaban of Medina took her grandparents' dog, Sadie Stahl, for the pet costume contest.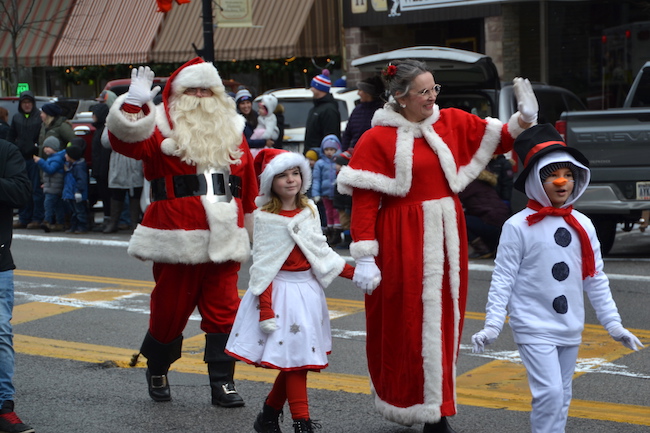 Santa and Mrs. Claus greet people gathered on Main Street.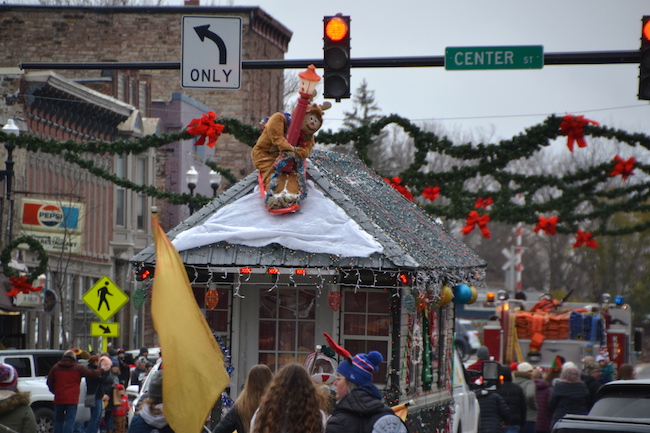 The Medina Railroad Museum decorated a mini-replica of a railroad station.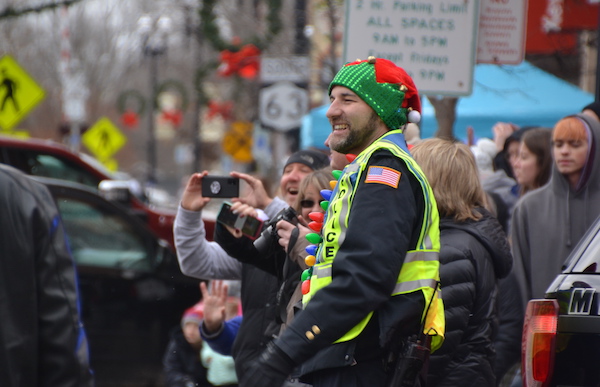 Medina Police Lt. Todd Draper directs traffic while in the holiday spirit.