Santa, Olde Tyme Christmas in Medina stay merry despite the rain
10th annual Parade of Lights will go at 6 p.m. as planned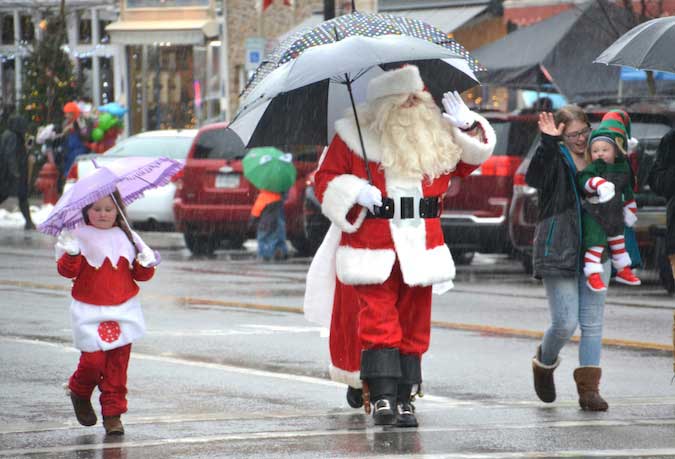 Photos by Tom Rivers
MEDINA – Santa Claus walks down Main Street during the noon parade today for Olde Tyme Christmas in Medina. Santa is joined by Emma Underhill, 7, of Elba and Seth Hodgins, 1, of Medina.
It is a busy day in Medina for the annual Christmas celebration. It was raining hard during the parade. The rain is expected to go away and parade officials say the 10th annual Parade of Lights will go on as planned at 6 p.m. today.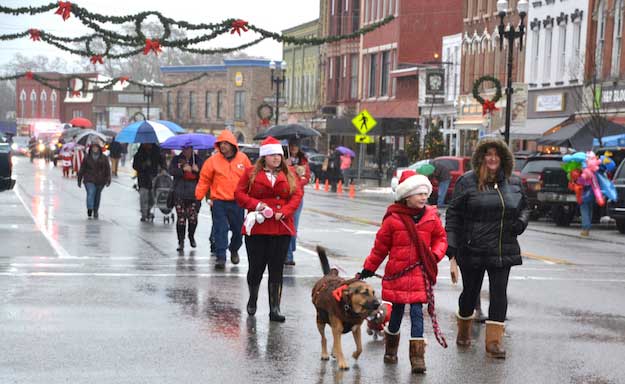 Sophia Albone of Medina walks her dog Stella in the pet parade down Main Street.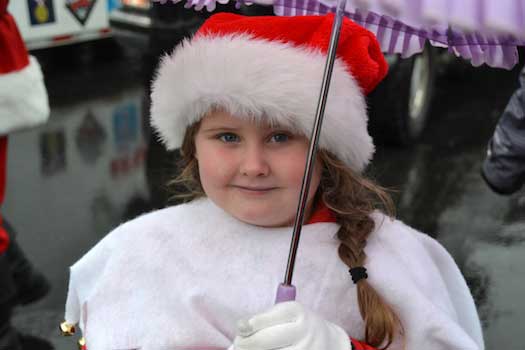 Emma Underhill, 7, of Elba is one of the winners in the littlest elf contest.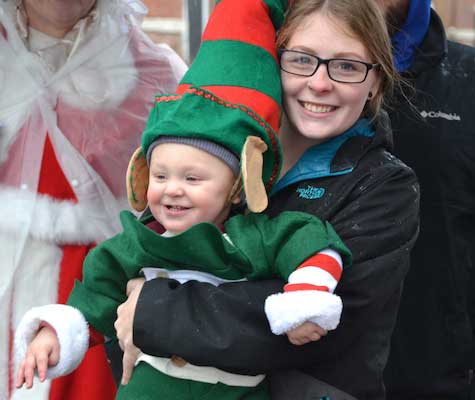 Seth Hodgins, 1, of Medina is held by his mother, Erin Hodgins. Seth was all smiles despite the wet weather. He won the littlest elf contest.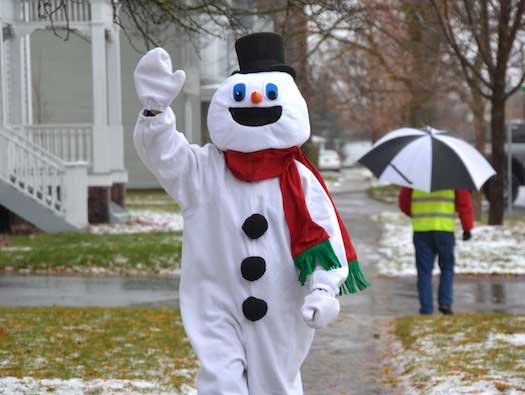 Rhinehart Rogowski dons the Frosty the Snowman costume.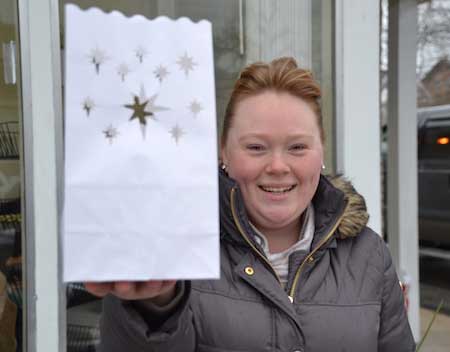 Emily Pellicano hold a luminary that will be used to light up Park Avenue during the parade this evening. The luminaries are being distributed by the Knights Kaderli Memorial Fund. People are encouraged to include the name of a loved one on the luminary. The late Richard Knights is the grandfather of Pellicano. He is one of the people who is memorialized with the fund. Sue Kaderli is the other. The fund supports Orleans County residents who are battling cancer.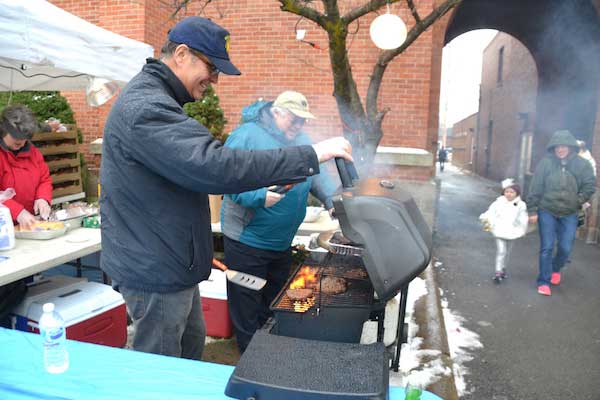 Jim Punch and Ross Thompson cook hamburgers and hot dogs for the Medina Lions Club.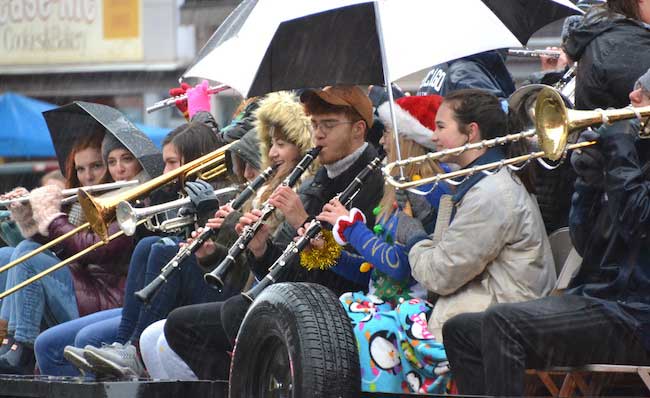 The Medina Marching Band played Christmas songs in the parade.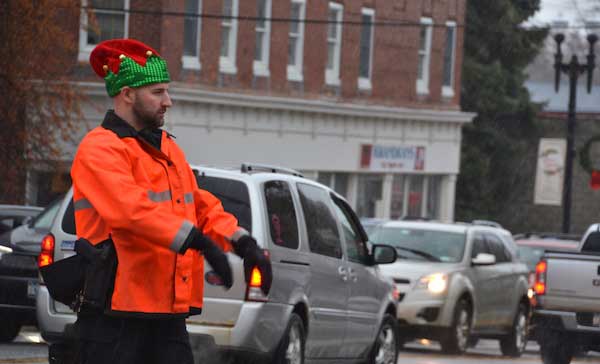 Medina Police Lt. Todd Draper wears a festive hat while directing traffic during the parade.
To see a schedule of events, click here.