Santa mural gets a frame in downtown Albion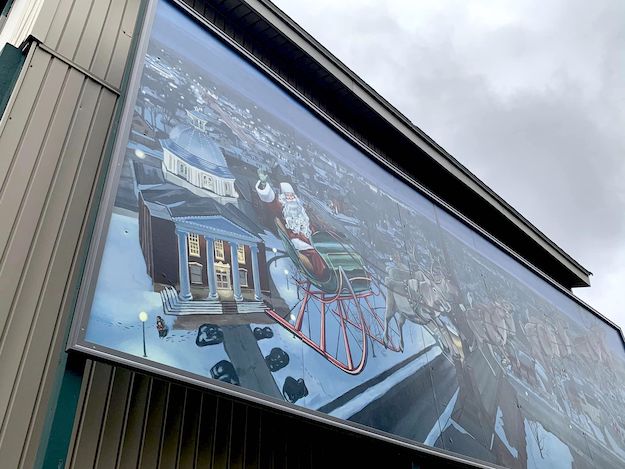 Photos by Tom Rivers
ALBION – Jeremiah Knight of Albion put a 3-inch border around the 24-foot-long mural of Santa flying in sleigh above Albion.
Knight completed the project earlier this week. The frame will protect the outer edges of the mural that was installed in July 2018 in Waterman Park. Stacey Kirby created the mural, which is 8 feet high.
The Albion Rotary Club led the initial project. The Albion Betterment Committee paid for the new frame. The Betterment Committee also is working to have a bronze statue of Santa at the park next year, with the goal to have it in place by the Strawberry Festival in June.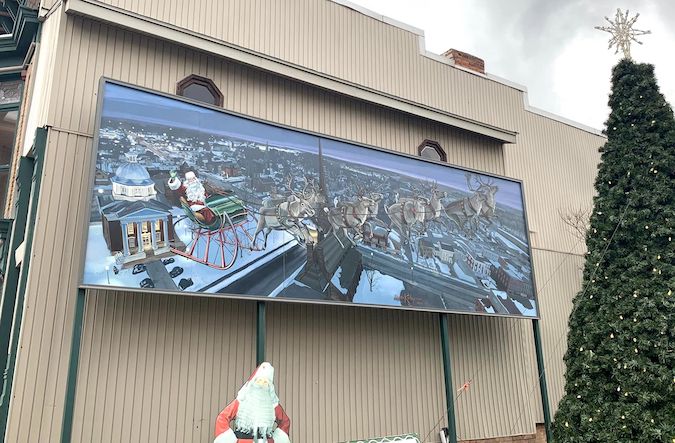 The mural and statue commemorate the life and work of Charles W. Howard. In 1937, Howard founded a Santa Claus School in Albion, dedicating his life to establishing a high standard for Santas everywhere.
"To play the part of Santa is a privilege, not a job," Howard said.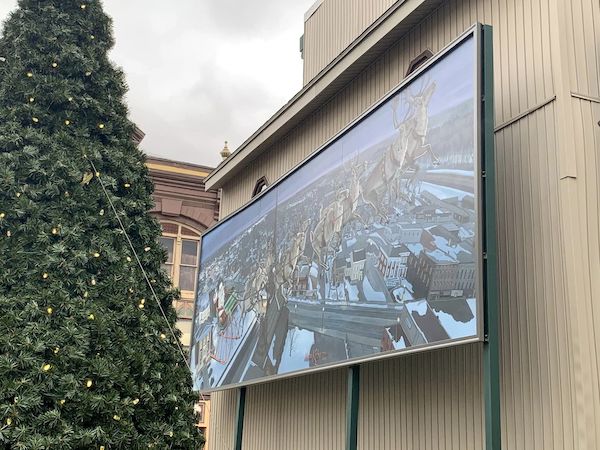 Howard served as the Santa in the Macy's Thanksgiving Day Parade for nearly 20 years. Howard died in 1966 but the Santa school continues today in his name in Midland, Mich.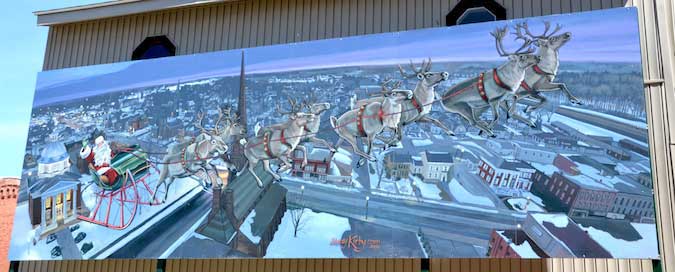 Here is how the mural looked before the new frame was added.