Santa makes triumphant return to Lyndonville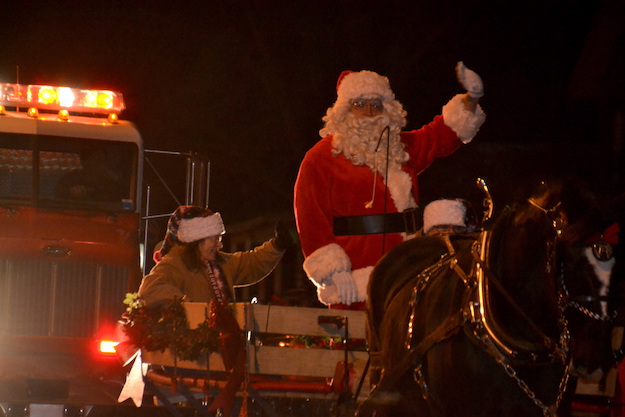 Photos by Tom Rivers
LYNDONVILLE – Santa Claus waves to a crowd on Main Street when he arrived by horse-drawn sleigh at 5 p.m. today for Lyndonville's community Christmas celebration.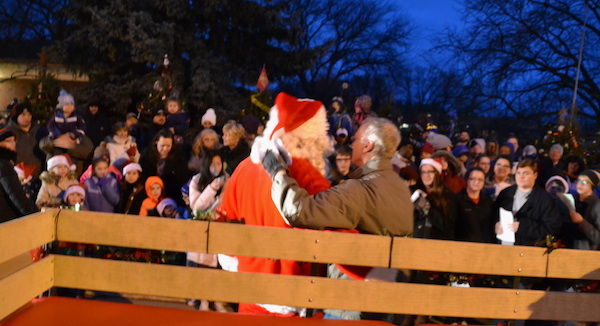 Santa meets the crowd with Wes Bradley, emcee for the event which included Christmas caroling and the lighting of 61 Christmas trees at Veterans Park.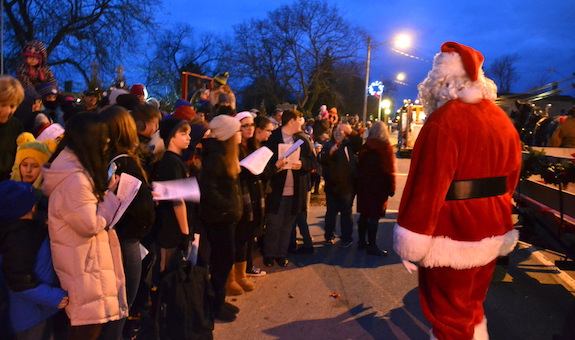 A crowd waits at Veterans Park for Santa to flip the switch, lighting up the trees decorated by community organizations and residents.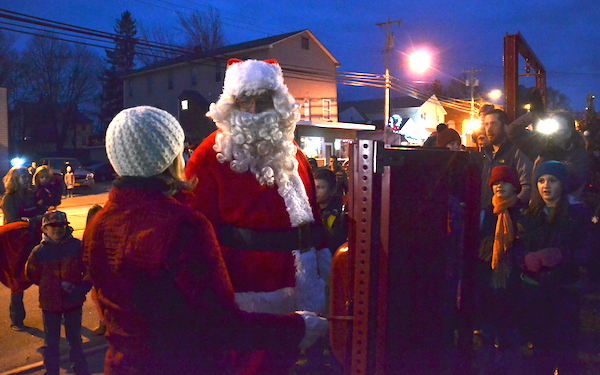 Santa is joined by Teri Woodworth, the village clerk, at the "North Pole Electric Company," which had a switch to turn on the power for the lights.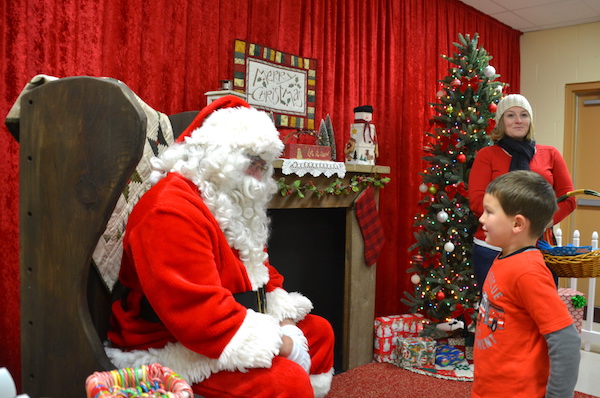 Santa also met with children inside the Village Hall. Here is Santa greeting Zachary Barnum, 5, of Lyndonville, who asked for a remote-control Monster Truck. Teri Woodworth, the village clerk, is in back as one of Santa's helpers.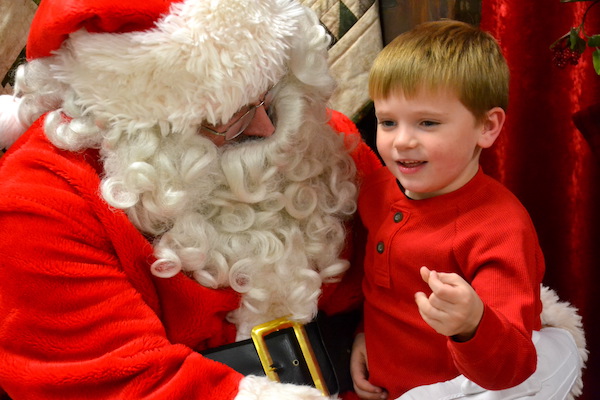 Elijah Kingdollar, 5, of Yates asked Santa for a camera and suction boots.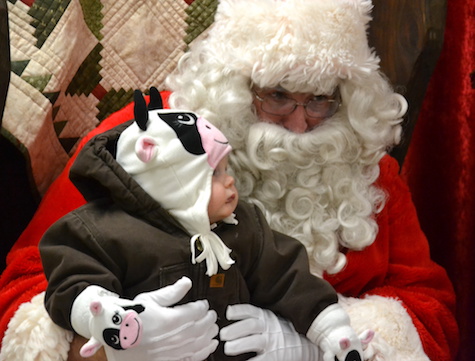 Santa also met with Grayson Buffin, 1, of Lyndonville.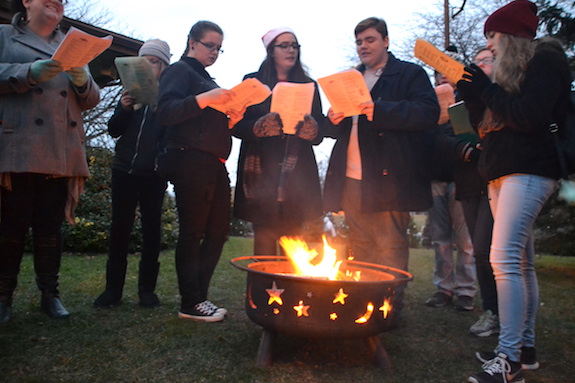 Before Santa arrived, the Lyndonville High School chorus sang Christmas carols in front of the library.