Santa makes stop at Hoag Library in Albion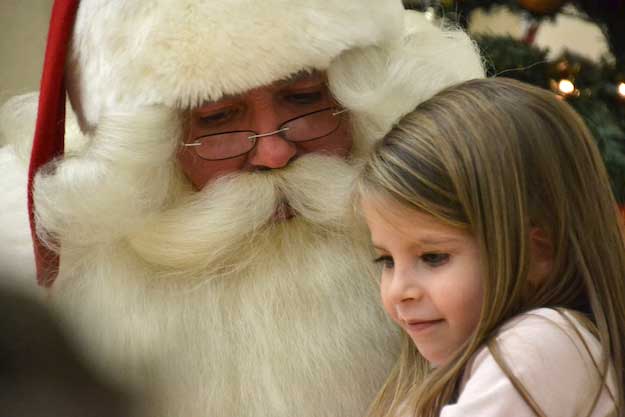 Photos by Tom Rivers
ALBION – Santa paid a visit at Hoag Library today and met Kayla Ray of Albion. Santa has a whirlwind schedule this month and was happy to meet many youngsters at the library and hear their wishes for Christmas.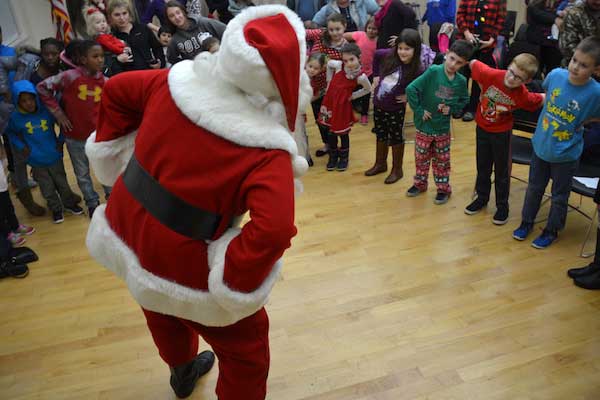 Before taking the wishes, Santa led the kids in some stretching. He also sang with the kids.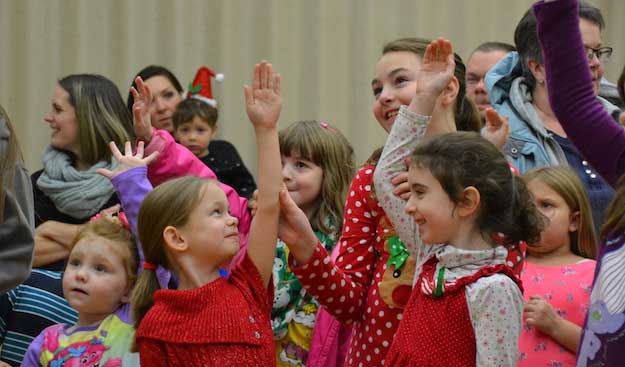 There were many eager volunteers to ring Santa's bell while he led in singing, "Jingle Bells."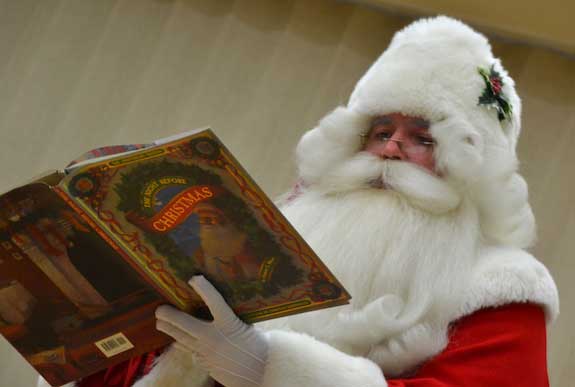 Santa also read, "The Night Before Christmas."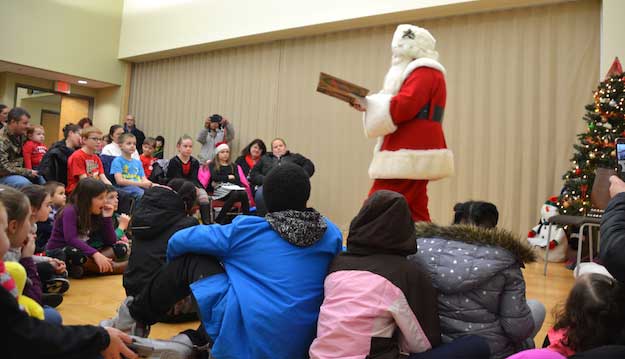 The room was full of children and parents, and they were attentive while Santa read the Christmas classic.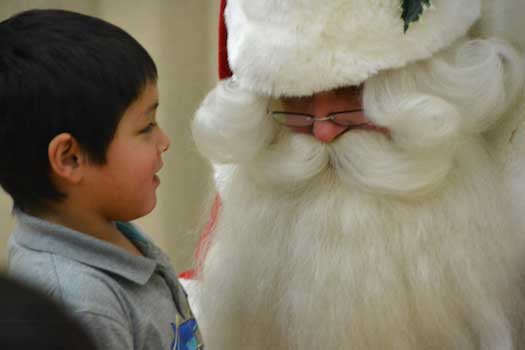 James Lopez, 4, of Waterport shares a Christmas wish with Santa.