'Santa' made lifetime social member at Barre Fire Company

Stephen Karas helps spread holiday cheer with firefighters
Photos by Tom Rivers
BARRE – The Barre Volunteer Fire Company made Stephen Karas a lifetime social member of the fire company in appreciation for joining firefighters in delivering presents to children the past three years.
Ben Flansburg, assistant chief for Barre, presents the certificate to Karas on Saturday. The certificate thanks Karas, "For your dedication helping the Fire Company during the holidays. We couldn't do it without you!"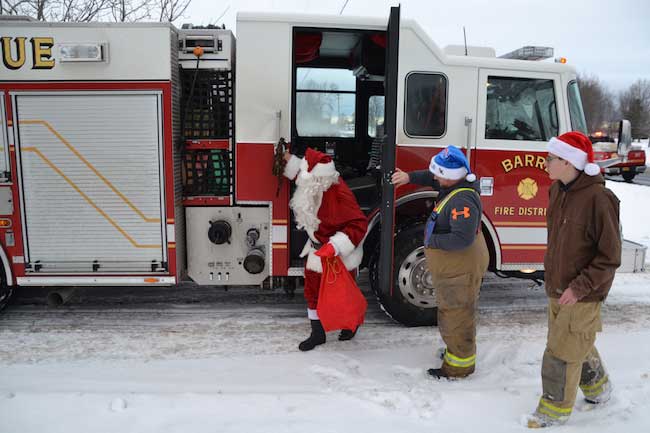 Stephen Karas is happy to portray Santa in the Town of Barre when the Fire Company delivers presents dropped off by parents at the firehall. Karas is joined on the deliveries by firefighters Ben Flansburg and Brian Neal, right.