Santa has lots of fans at Medina library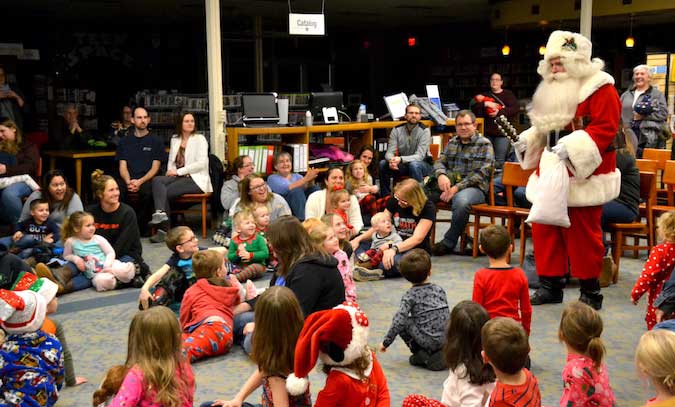 Photos by Tom Rivers
MEDINA – Santa Claus visited the Lee-Whedon Memorial Library in Medina on Friday evening for a pajama storytime. There were about 75 kids in attendance, who shared their Christmas wish list with Santa.
The library has hosted the Santa pajama storytime event for the past 36 years.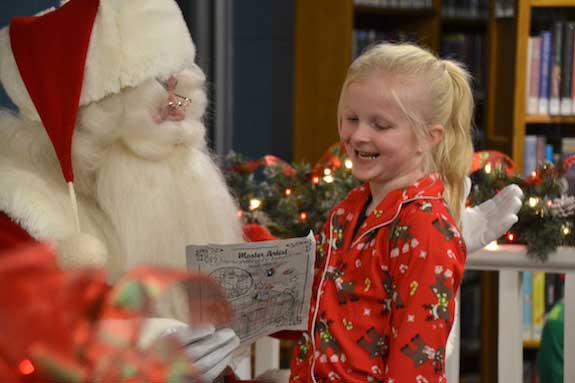 Jenna Snook, 5, of Albion shares a picture she colored for Santa.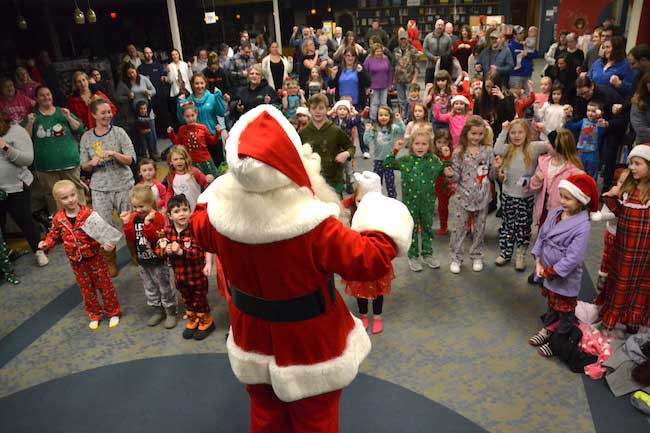 Santa leads the group in some singing and exercises.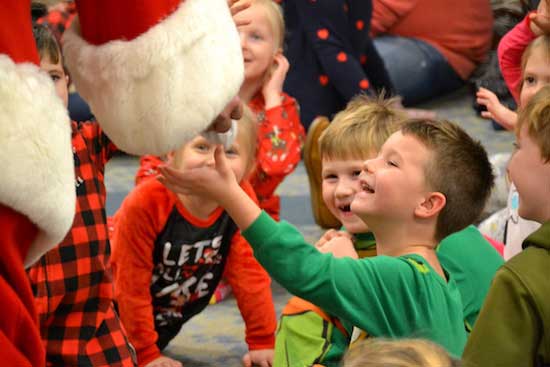 Zachary Smith, 4, of Medina was picked to hold one of Santa's white gloves.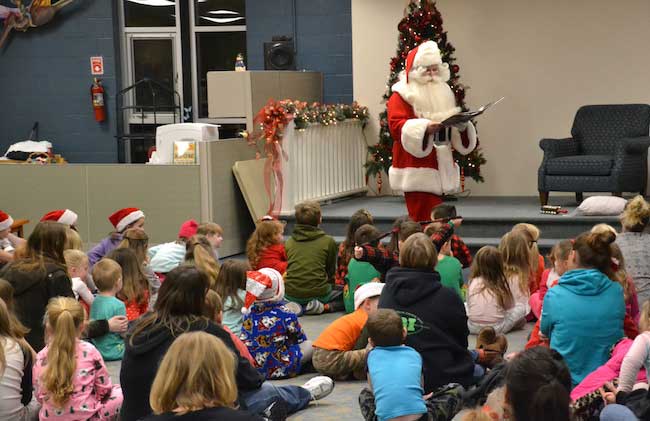 Santa reads 'Twas the Night Before Christmas.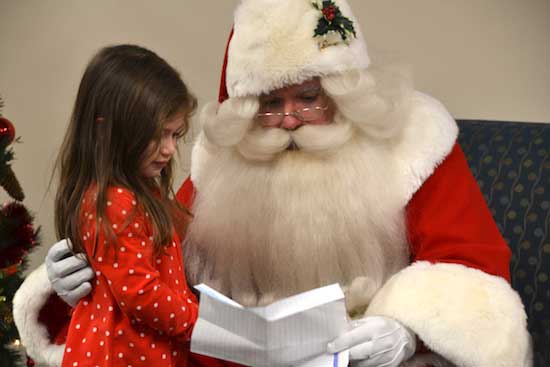 Iszabella Eaton, 4, of Medina shares a wish list with Santa.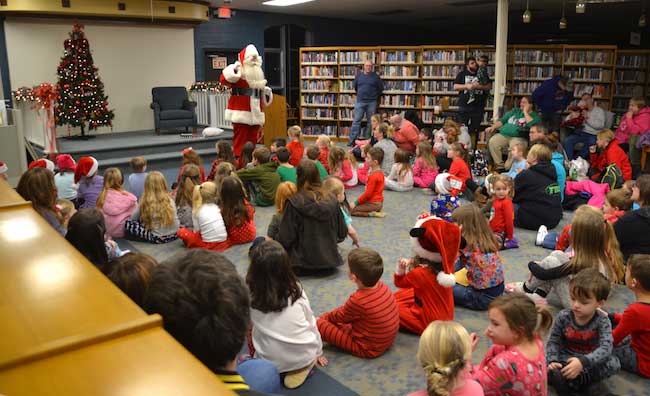 Santa asks the kids to leave out chocolate chip cookies and a glass of milk on Christmas Eve.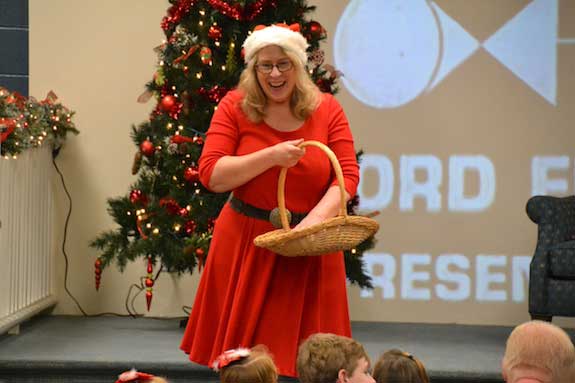 Suzanne McAllister, the children's librarian, passes out some Santa Dust for the kids to take home.