Santa Express delivers presents in Barre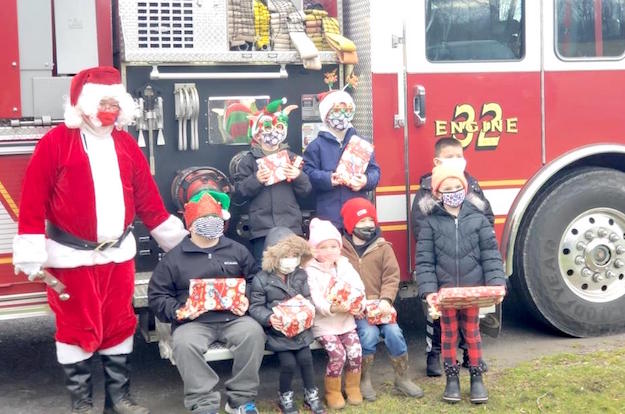 Provided photos
BARRE – The Barre Volunteer Fire Company took Santa on 28 stops around town today for the sixth annual Santa Express.
People dropped off gift-wrapped presents at the firehall and those gifts were then delivered by firefighters and Santa.
Santa and the Barre firefighters took Covid precautions on the tour today, by not allowing children on the fire truck or to sit on Santa's lap. Santa wore a mask, delivered the presents and posed for photos with the kids who also wore masks.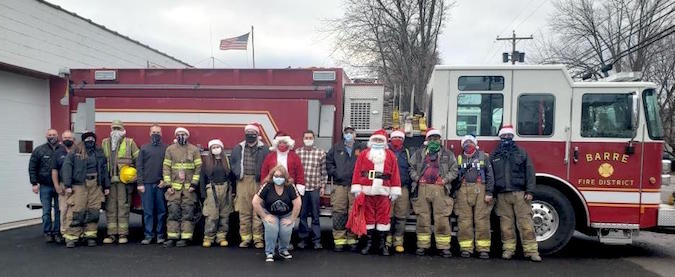 The fire company wants to spread holiday cheer. The Santa Express also is a fundraiser for the fire company with families giving a suggested $30 donation for a visit from Santa.
Here are some more photos from the Santa Express: