Santa, elves arrive in downtown Medina for Christmas celebration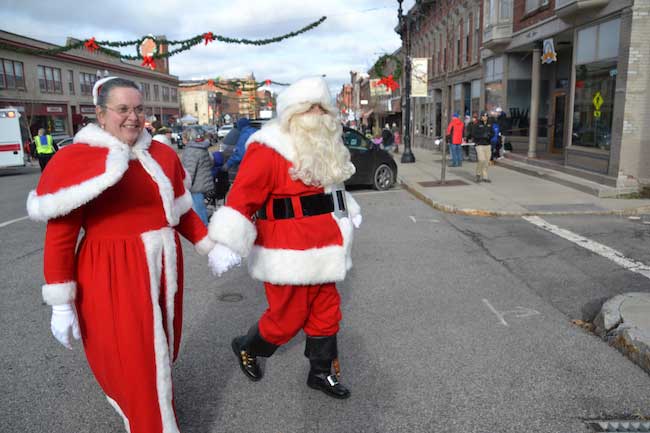 Photos by Tom Rivers
MEDINA – Santa and Mrs. Claus make their way to the Medina Theatre after a parade through the downtown. They rode in an old Medina fire truck.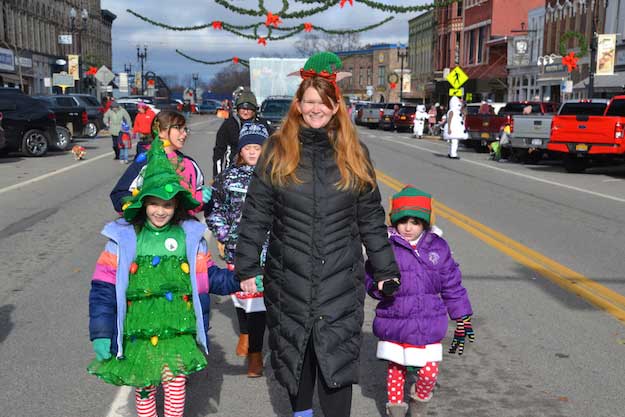 The parade included some of the winners of a "Littlest Elf" contest. Crystal Elliott leads two of the littlest elf participants, Lanie Feder, left, and Rayna Balaban, both of Medina. Elliott was in charge of the contest.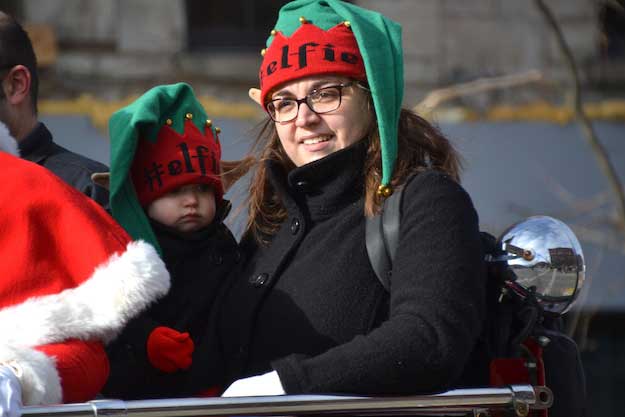 Laine Harvey, 1, won the 'Littlest Elf" contest. She is held by her mother, Katie Harvey of Albion.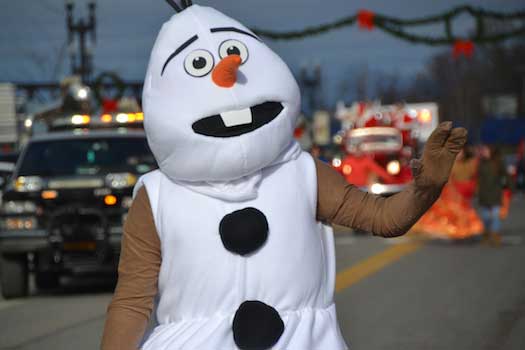 Chris Goyette, a Medina High School senior, wears the Olaf costume and waves to people along the parade route.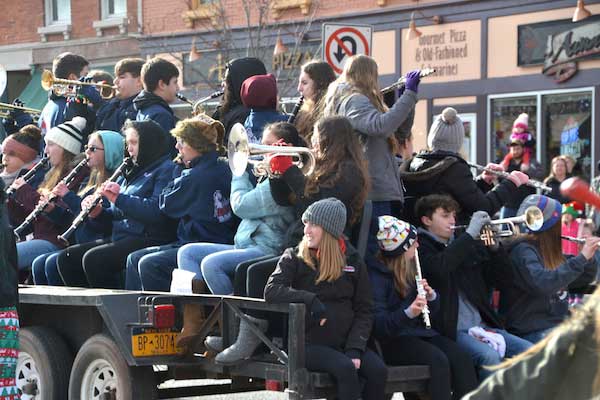 The Medina Marching Band played many holiday favorites.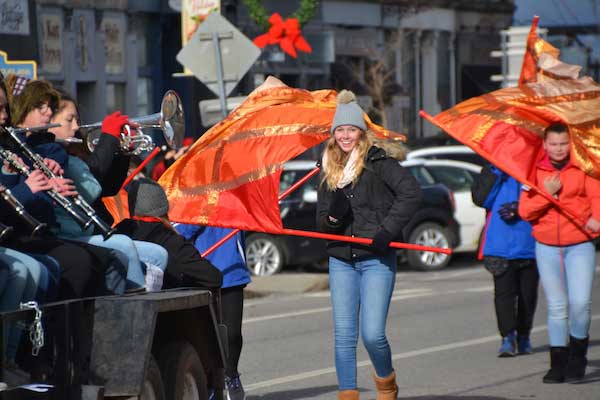 The color guard added some pizzazz to the parade.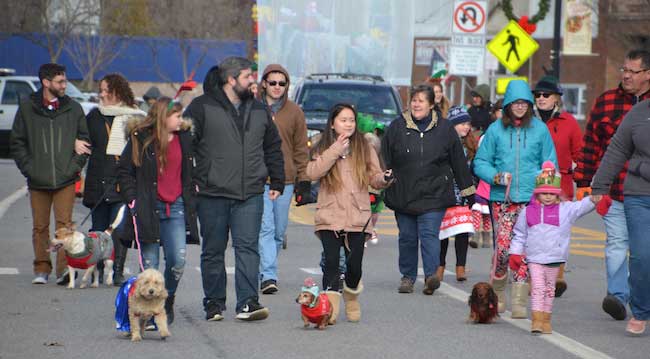 Pets in costume were welcome to join in the parade.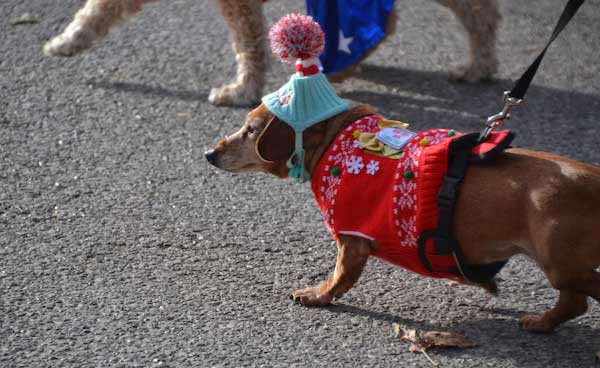 Roxie was dressed up for the parade. She was led by Madeline Bilicki of Medina.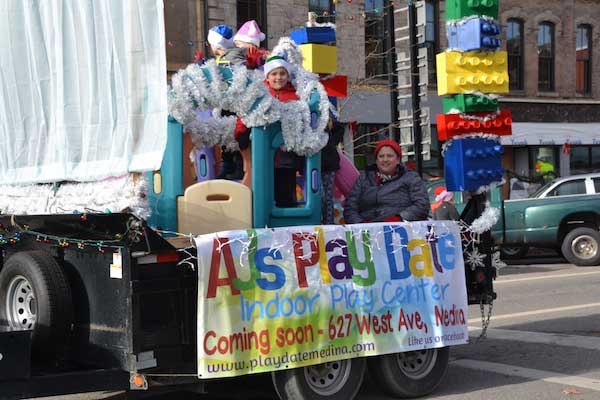 AJ's Play Date indoor play center was part of the spectacle.