Santa arrives in Medina joined by pets on parade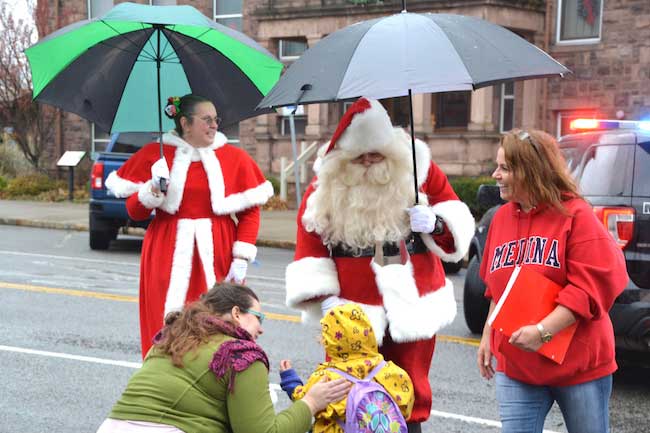 Photos by Tom Rivers
MEDINA – Santa Claus greets a child in Medina after a parade through the downtown. Santa will be at the Medina Theatre for three hours meeting children. Cindy Robinson, right, is president of the Medina Business Association, which is one of the organizers of today's Olde Tyme Christmas celebration in Medina. (Click here to see the schedule of events.)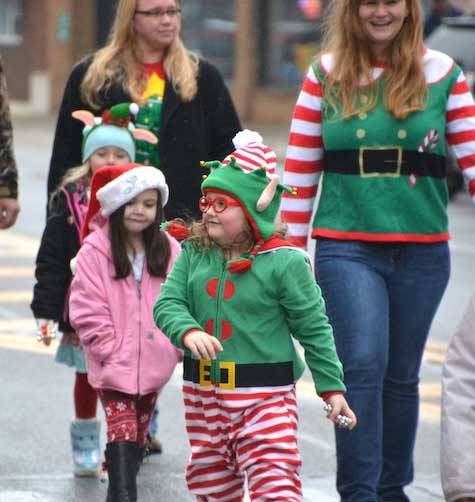 Emma Underhill, 6, of Elba won the "most spirited elf" award in the Cutest Little Elf Costume Contest.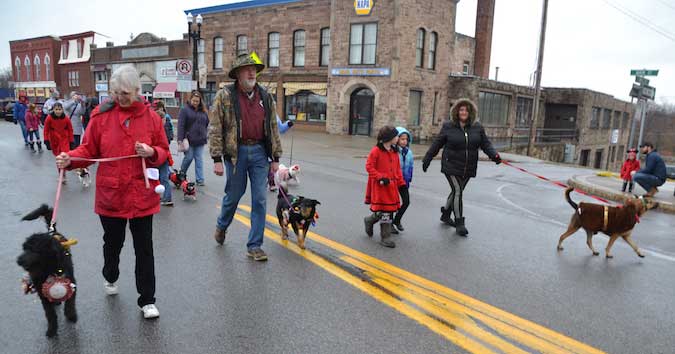 Debbie and Paul Goodwin of Medina have their dogs dressed for the holidays in the pet parade. Mrs. Goodwin is walking Luna and her husband has Sadie.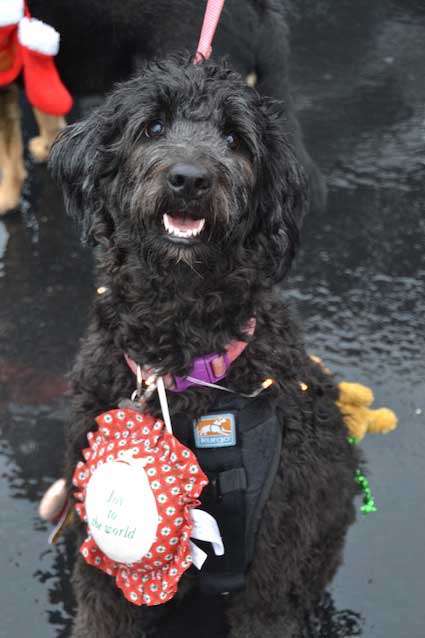 Luna, Debbie and Paul Goodwin's dog, waits for the parade to get started. The dogs assembled at the Medina Historical Society on West Avenue before taking the trek down Main Street.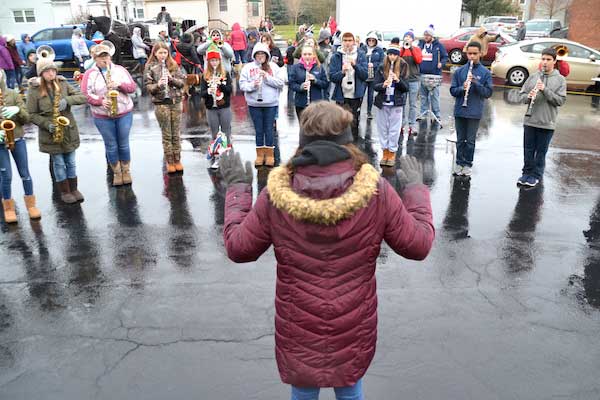 Shelby Green, drum major for the Mustang band, and her bandmates practice Christmas songs before the parade at noon.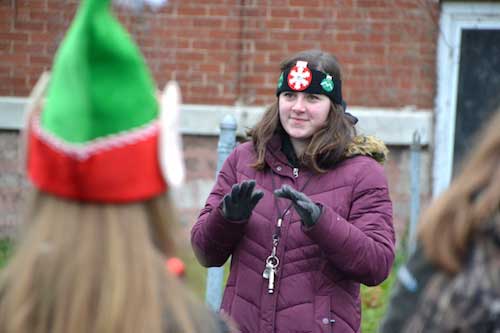 Shelby Green directs the band during a practice. It was drizzling out but the band played on.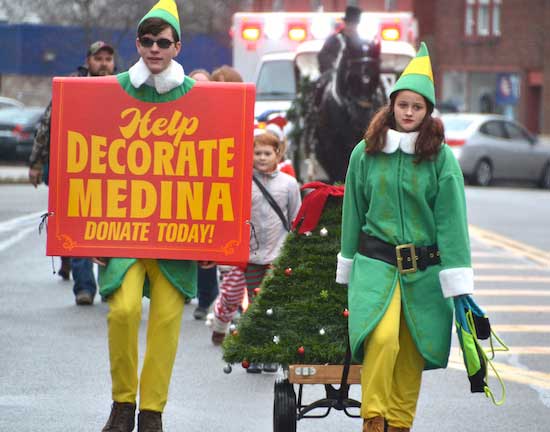 Medina students, Hunter DeHollander and Abby Wilson, dressed as elves to help raise money for the Decorate Medina Committee.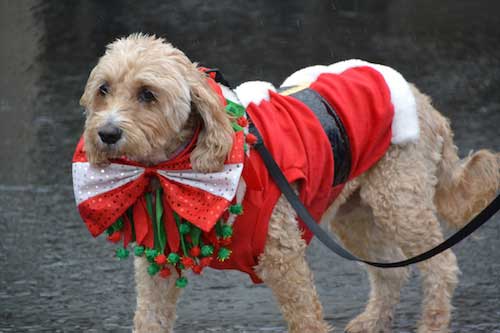 Daisy Duke, owned by Kathy and Kevin Bogan, is ready for the parade to get started.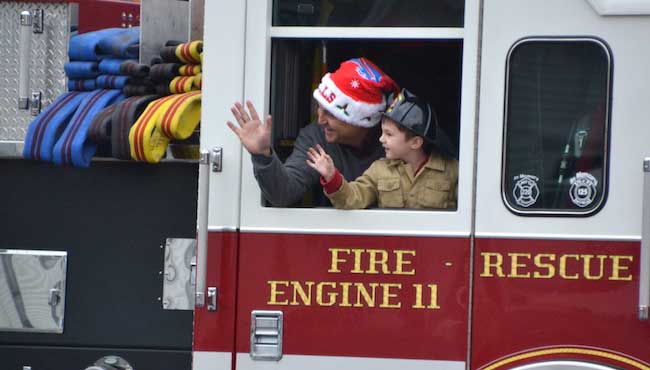 These two wave to the crowd while getting a ride in a Medina fire truck.