Santa arrives in Medina for Olde Tyme Christmas celebration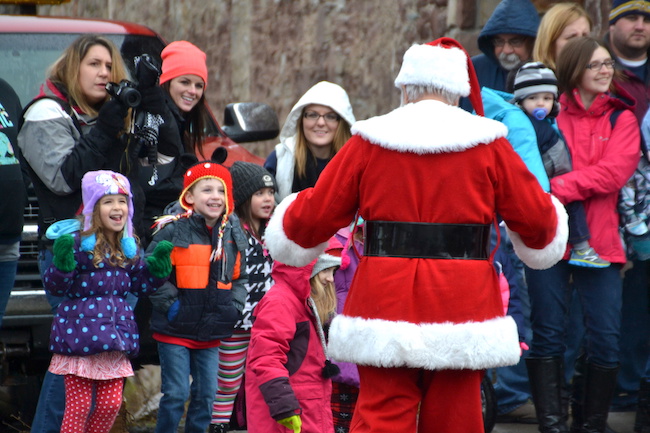 Photos by Tom Rivers
MEDNA – Santa Claus gets the rock-star treatment when he showed up outsde the Medina Theatre after a parade down Main Street at noon. Santa posed for pictures with a long line of youngsters.
Medina's Olde Tyme Christmas has a schedule packed full of events today, including the Parade of Lights at 6 p.m.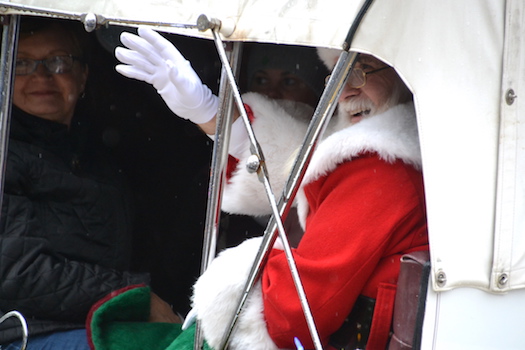 Santa waves to kids along Main Street while he traveled by carriage down Main Street.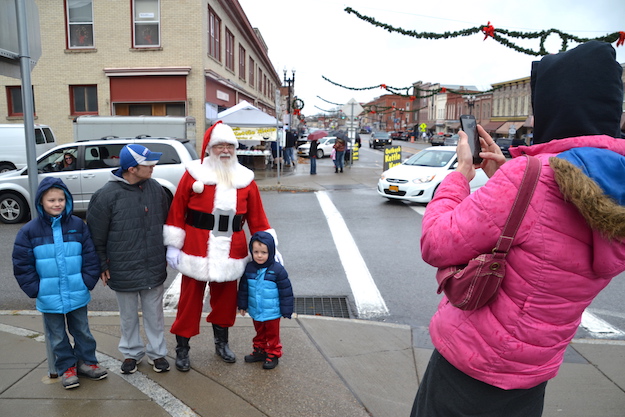 Santa poses for a picture with Christopher Mulcahy, left, his brother Ethan of Medina (right), and Glenn Spencer of Lockport. The boys' mother, Megan Bailey of Medina, takes the photo.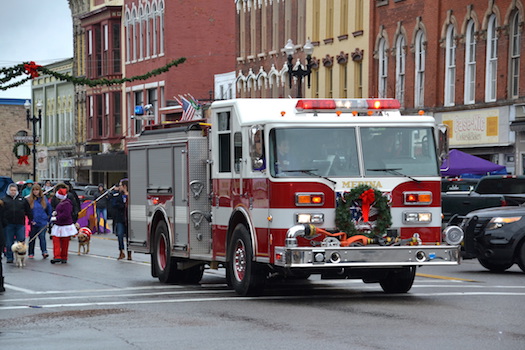 The Medina Fire Department joins the noon parade which ushered in Santa's arrival for a busy day.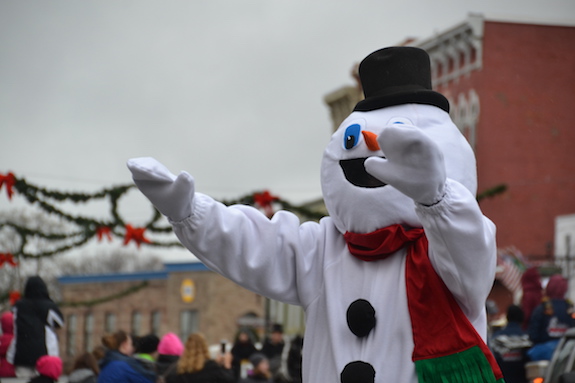 Frosty the Snowman was an energetic greeter to the crowd that gathered along the street.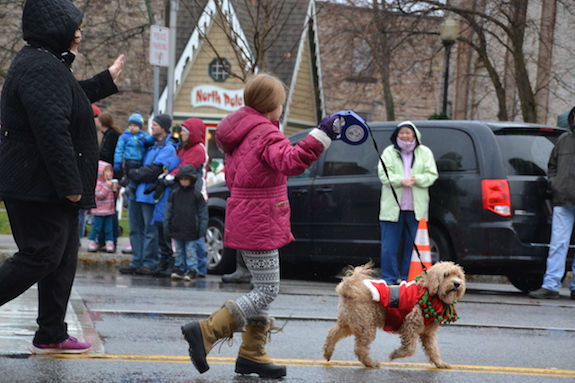 There also was a "Pet Parade" as part of the noon spectacle on Main Street.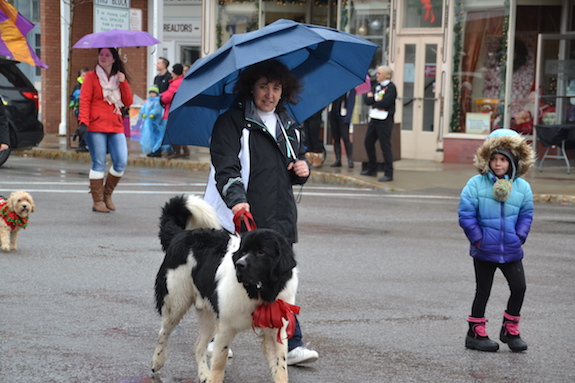 Wendi Pencille walks a dog with a Christmas bow in the Pet Parade.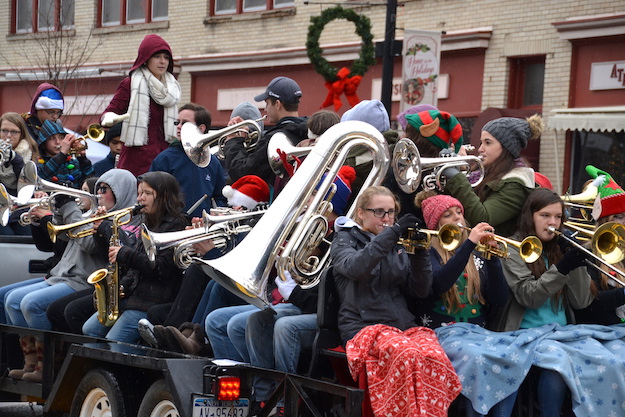 The Medina Mustang Band played some holiday favorites.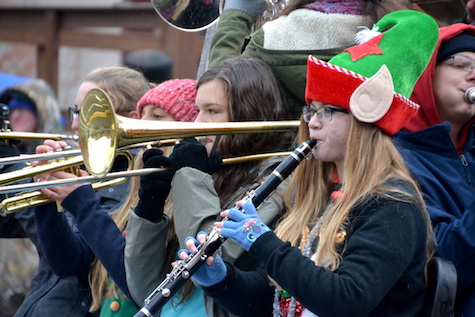 This band member makes music while wearing an elf's hat.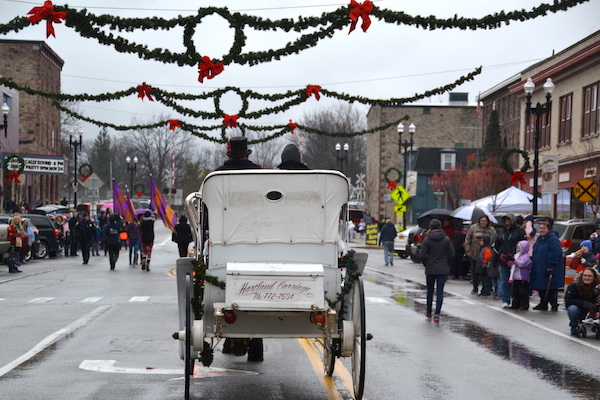 Hartland Carriage gave Santa and Mrs. Claus a ride down Main Street.
To see the schedule of events for today, click here.