Santa and friends bring smiles and gifts to Albion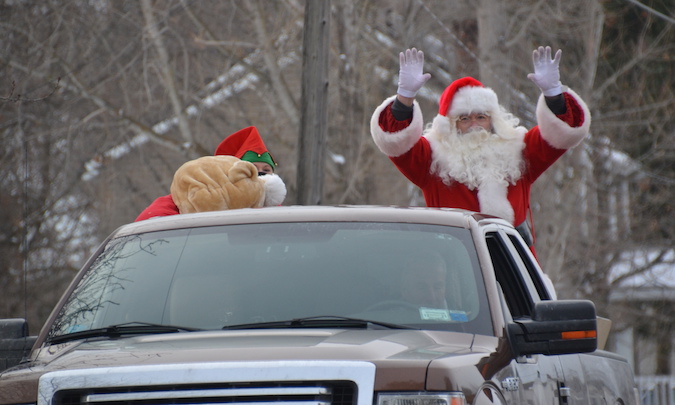 Photos by Tom Rivers
ALBION – Santa Claus takes a ride around the Village of Albion this afternoon in a pickup truck driven by Ron Albertson of the Albion Lions Club. Santa went on a one-hour trip around the village and handed out toys and goody bags to kids.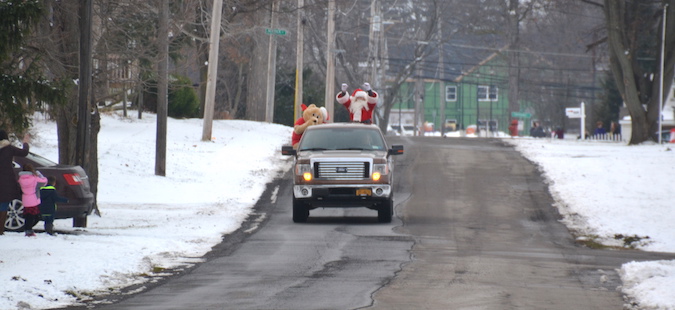 Santa is joined by Party Tyme Bear (Christina Nenni) and Jolly Jingles (Michelle Wiseman). They are traveling down Chamberlain Street, part of the tour around the village.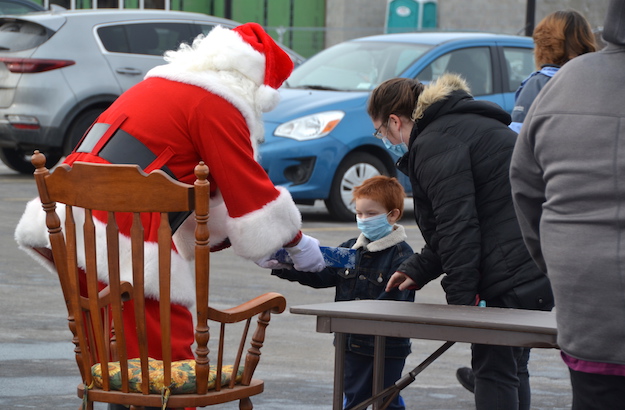 Before the ride around the village, Santa met with children in the parking lot at Hoag Library. The Albion Lions Club organized the event, which included 150 donated toys and 50 goody bags. A dedicated volunteer wrapped all of the gifts.
This Santa is wearing an authentic Charles W. Howard Santa suit, which was donated to the Albion Lions Club. Howard founded a Santa School in Albion in 1937 and ran it until his death in 1966. He was a member of the Albion Lions Club.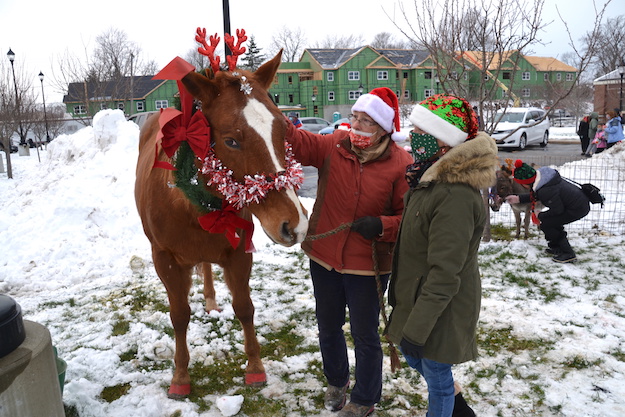 Dona Scharping and her sister Mitzy Peglow, right, brought a breeding stock paint horse named Gooby to a holiday event outside in the parking lot at Hoag Library. Scharping dressed the horse in red and green with antlers.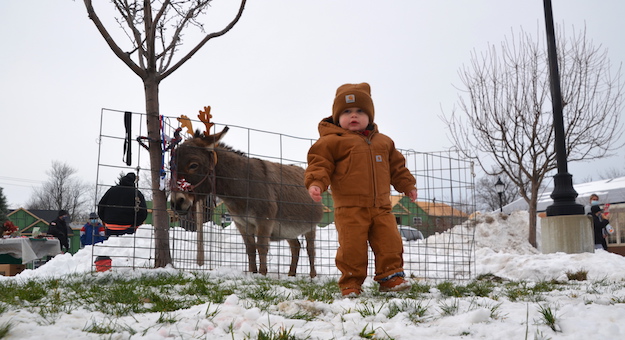 Cameron Froman, 18 months of Albion, had fun meeting Izzy, a donkey from Scharping's farm, Serenity Acres. Scharping also brought along her dog, a Corgi named Jodi who was very popular with the kids. About 200 people stopped by during the event from 1 to 2:30 p.m.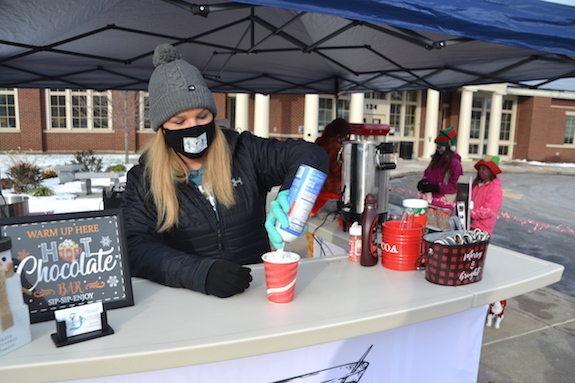 Nickie Girardo, owner of Last Call Cocktails, served up free cups of hot chocolate.
Christina Nenni dressed as Best Tyme Bear and welcomed children and families. She owns Best of Tymes Party Rentals in Medina, and brings costumed characters and games to children's parties and other occasion. She also served popcorn and cotton candy today.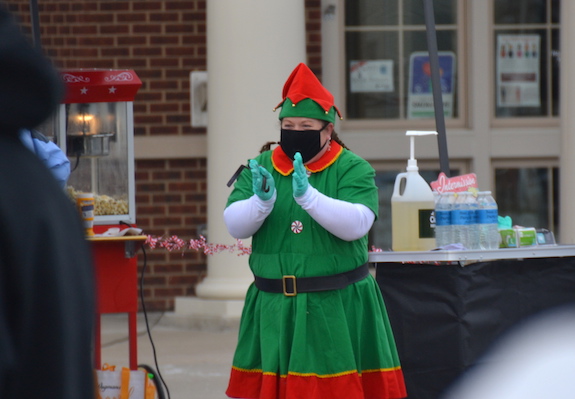 Michelle Wiseman is an elf named "Jolly Jingles." She is the sales manager for Best of Tymes Party Rentals.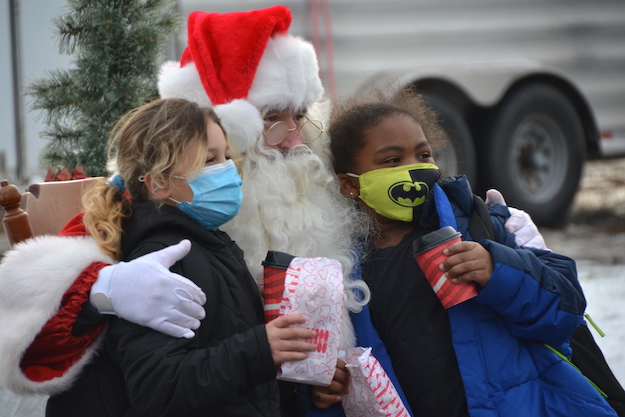 Santa poses for a photo with Aria Santiago, left, and Winston Lockhart and.