Santa and firefighters deliver presents in Barre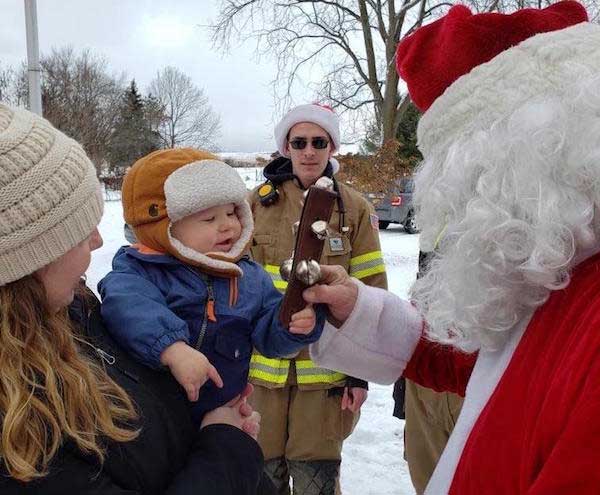 Provided photos
BARRE – Landon Flansburg meets Santa and got to ring his bell on Sunday.
Landon, 18 months, is held by his mother Sara Flansburg. Brian Neal, a Barre firefighter, is in back. (Ben Flansburg, Landon's dad, is a Barre firefighter.)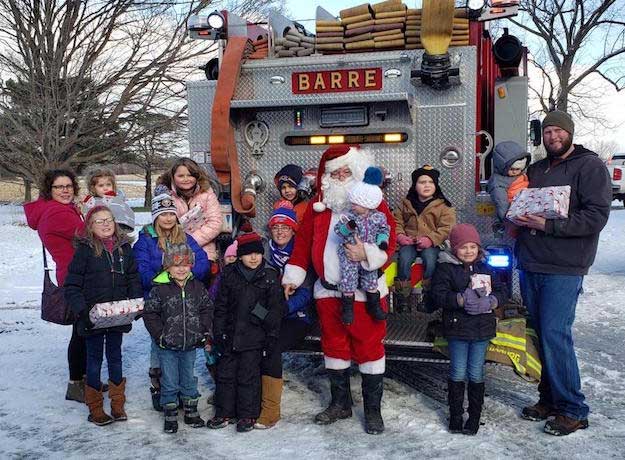 The Barre Volunteer Fire Company took Santa to 24 homes on Sunday during the 5thannual Santa Express.
People dropped off gift-wrapped presents at the firehall and those gifts were then delivered by firefighters and Santa.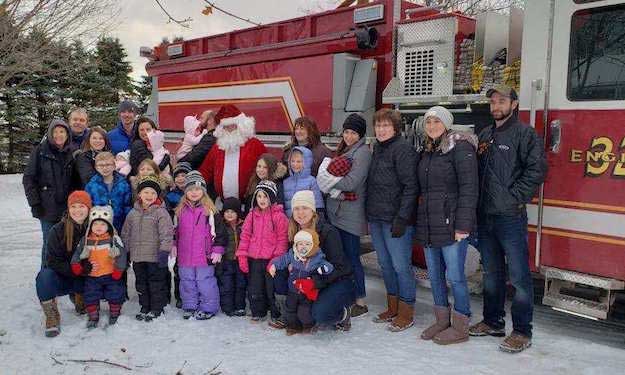 Firefighters and Santa posed for photos with many of the families. About 35 firefighters helped with the effort.
The fire company wants to spread holiday cheer. The Santa Express also is a fundraiser for the fire company with families paying $30 for a stop from Santa.
Here are some more photos from the Santa Express: