Santa and Barre firefighters make holiday deliveries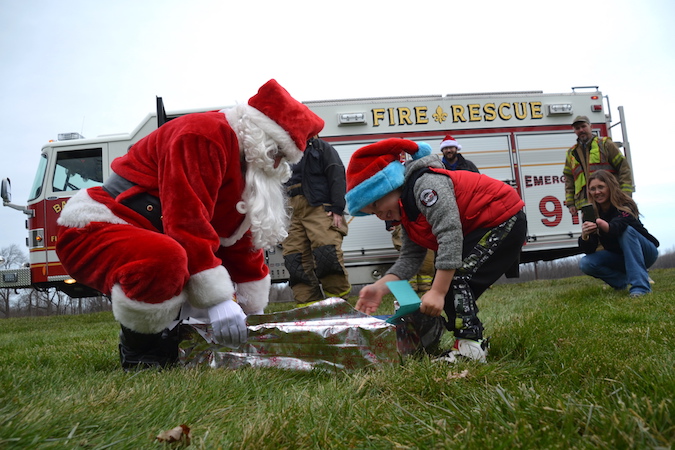 Photos by Tom Rivers
BARRE – Santa Claus helps Jaxson Stefaniak, 3, unwrap a present of an Iron Man toy this morning as part of the Barre Volunteer Fire Company's annual Santa Express.
Firefighters escorted Santa around town to visit 30 families and deliver presents.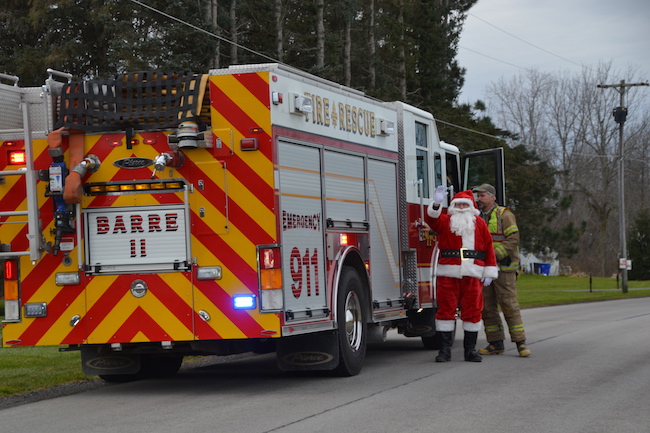 Santa steps out of the fire truck to visit a family on Root Road. This is the seventh year the fire company has run the Santa Express.
People dropped off gift-wrapped presents at the firehall and those gifts are then delivered by firefighters and Santa.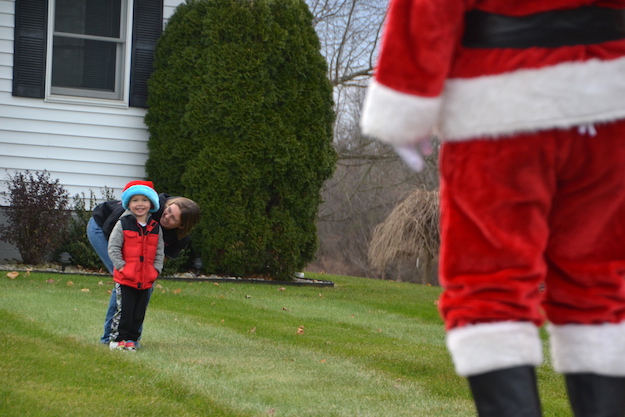 Jaxson Stefaniak is excited to Santa standing on the family's front lawn.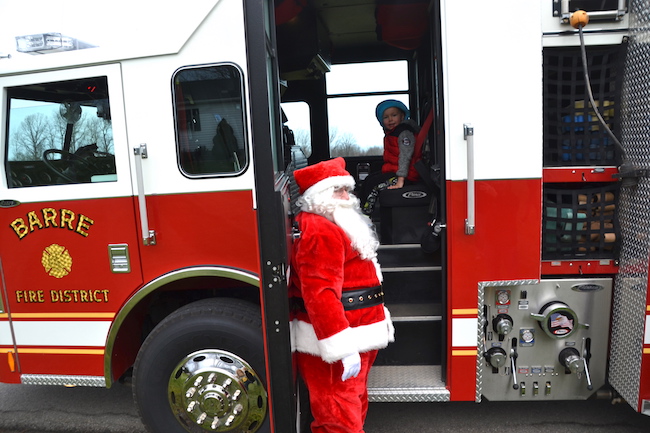 Jaxson and the other children also were given a chance to sit in the fire truck.
Firefighters say the Santa Express gives them a chance to see families for a good reason, rather than an emergency. It also helps children to meet the firefighters, who act as Santa's elves today while delivering the gifts.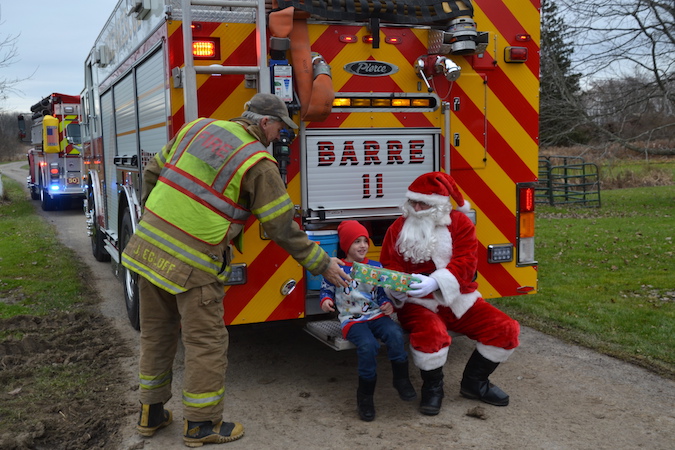 John Egloff, left, served as one of Santa's elves and hands a gift to Gabe Rice, 6. Santa helped Gabe open the gift on the back of the fire truck.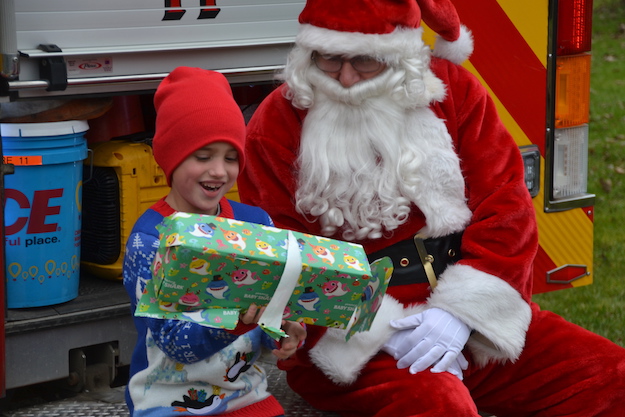 Gabe Rice, 6, is happy to receive a toy train for a present.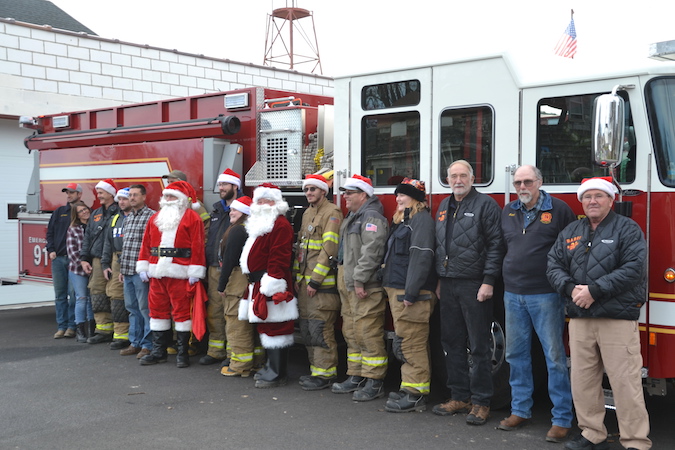 The Barre firefighters split into two groups today while making their deliveries with Santa.