Salmon, fishermen make annual fall trek to Orleans tributaries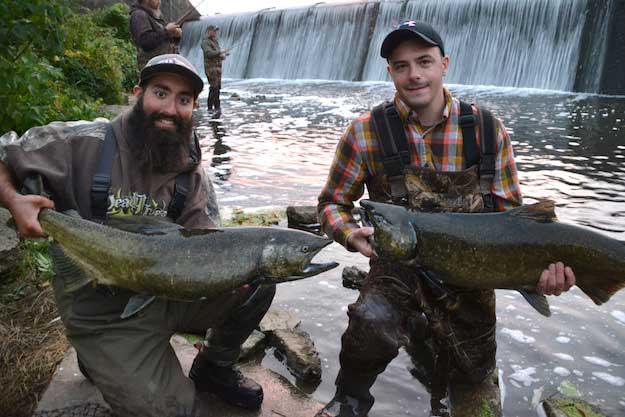 Photos by Tom Rivers
LYNDONVILLE – Two friends hold the Chinook salmon they caught this evening in Johnson Creek near the Lyndonville Dam.
Frank Bradley, left, is from Warren, Ohio, and his friend James Read is from Greenville, Pa. The two come to Orleans County to fish two or three times a year.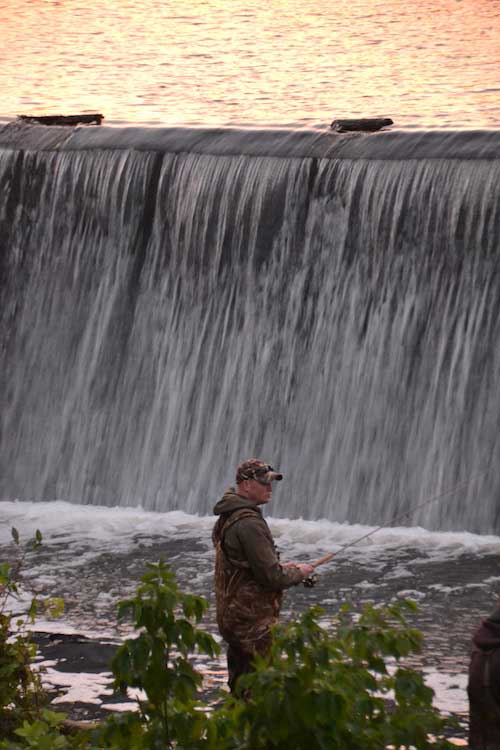 The fall salmon run draws many out-of-state fishermen to the county. One of the anglers is shown near the dam while the sun is setting just before 7 p.m.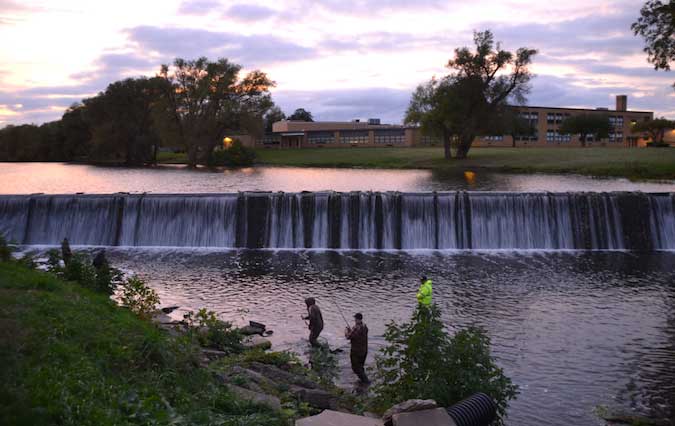 There were several fishermen near the spot just before the dam. The salmon traveled several miles through Johnson Creek but could get no farther because of the dam.