Saint-Gobain evacuated after report of fire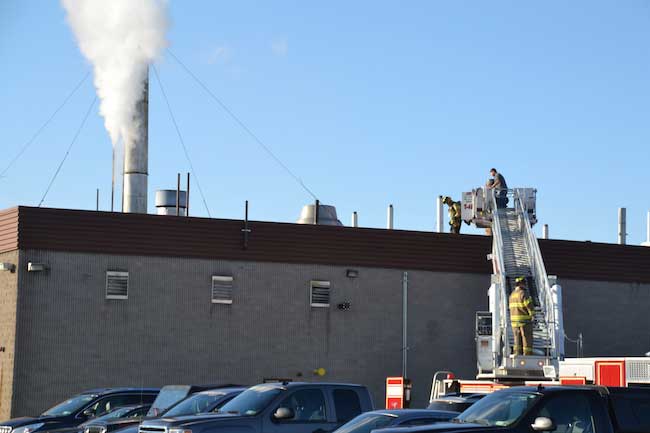 Photos by Tom Rivers
ALBION – The Saint-Gobain Adfors manufacturing plant on Route 31 was evacuated at about 2:15 p.m. today after a report of a structure fire inside the building.
Firefighters are shown checking the roof of the building at 14770 Route 31. There are firefighters on scene from Albion, Holley, Medina and Barre and perhaps other fire companies.
No information was available on the extent of the problem inside the building. There wasn't smoke from a fire coming from the site.
A section of Route 31, from Clarendon Road to Butts Road, has been shut down.