Sacred Heart Club serves lots of Lenten fish fries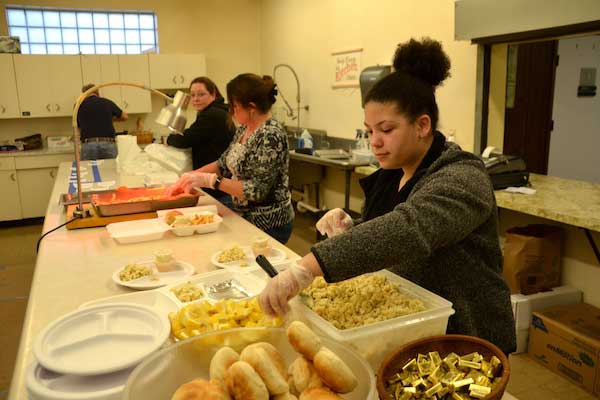 Photos by Tom Rivers
MEDINA – Chloe Nashwenter is part of the team of volunteers in the kitchen at the Sacred Heart Club, serving up about 150 fish fry dinners.
Sacred Heart serves Lenten fish fry dinners and also offers chicken finger dinners with fries.
Sacred Heart has been doing Lenten fish fries for about 15 years. They are a good fundraiser for the club, and also a chance to welcome community members to the site on North Gravel Road.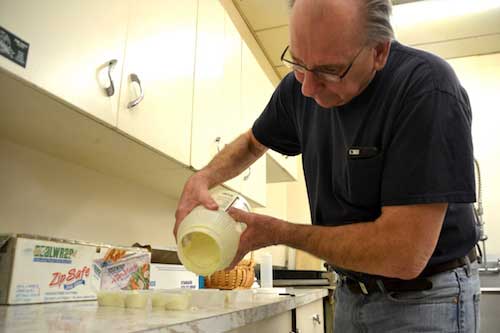 Mike Hartway, president of Sacred Heart, gets the tartar sauce ready. Sacred Heart will be serving the dinners every Friday right up to Easter. Hartway said the proceeds from the dinner go towards a big Christmas party for Sacred Heart members' children and grandchildren, as well as some other kids in the community.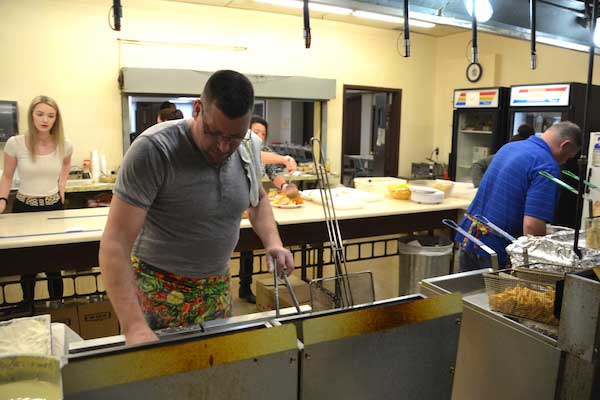 Mike Miller runs the kitchen for the Sacred Heart Club. He said the club's members step up and work together for the fish fry dinners.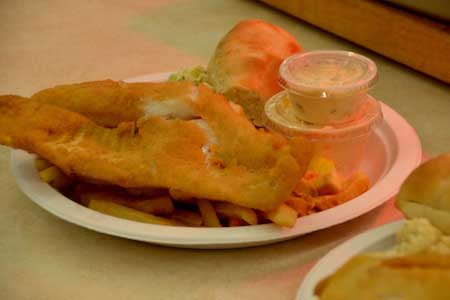 Another dinner is ready to go.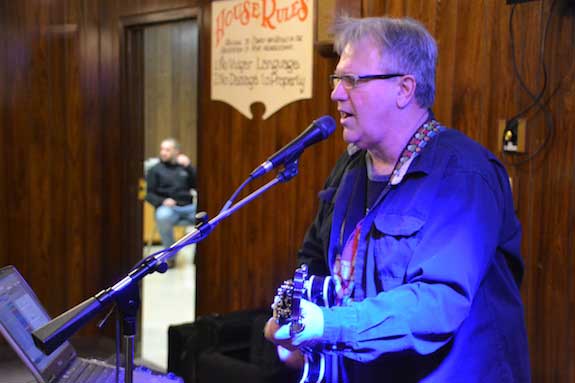 Mike McCauley sings and plays his guitar on many Fridays during the Lenten season at the Sacred Heart Club.