Rylie Lear wins grand master showman title at fair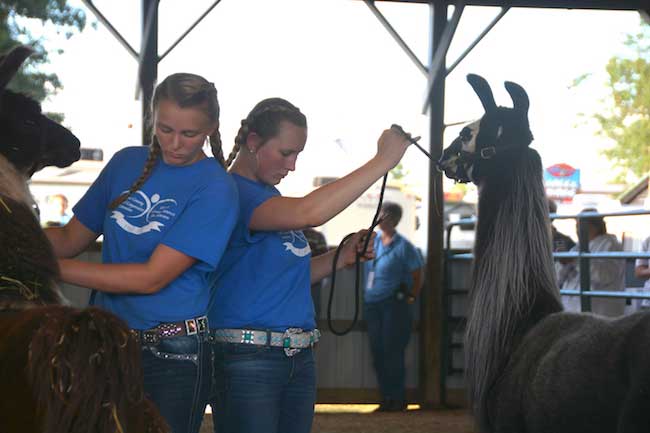 Photos courtesy of Amanda Mrzywka
KNOWLESVILLE – Rylie Lear, right, of Waterport won the grand master showman title today at the Orleans County Fair. She is pictured her showing a llama next to Nicole Mrzywka, the reserve master showman. Nicole has been the reserve grand master showman the last there years.
The title is one of the most prestigious honors at the fair. The contest includes the top showman in eight different animals: horse, dairy goat, meat goat, sheep, swine, llama, dairy cattle and beef cattle.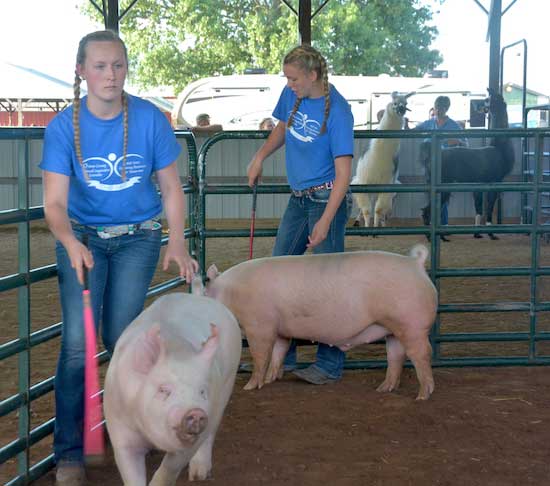 Rylie Lear, left, and Nicole Mrzywka are pictured showing pigs during the grand master showmen event. All of the participants had to show eight different kinds of animals in one of the fair's most grueling competitions.