Rylie Lear defends title as grand master showman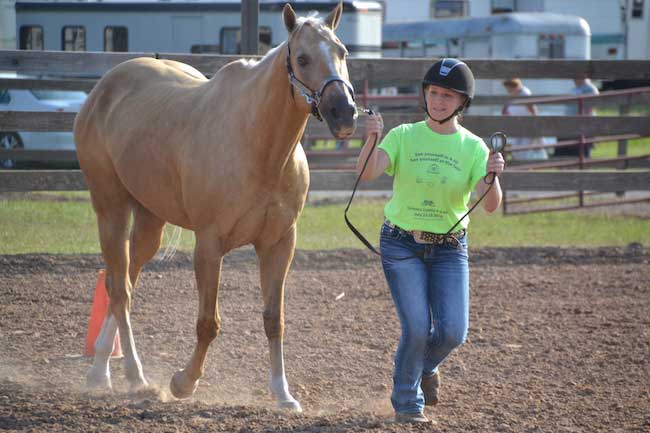 Photo by Tom Rivers
KNOWLESVILLE – Rylie Lear of Waterport won the grand master showman title on Friday at the Orleans County Fair. She is pictured her showing a horse to start the competition.
The contest includes the top showman in nine different animals: horse Western, horse English, dairy goat, meat goat, sheep, swine, llama, dairy cattle and beef cattle.
Rylie, 18, qualified after winning the swine competition on Monday. She also won the title last year and has one more year of showing animals at the 4-H Fair. This fall she is headed to SUNY Cobleskill.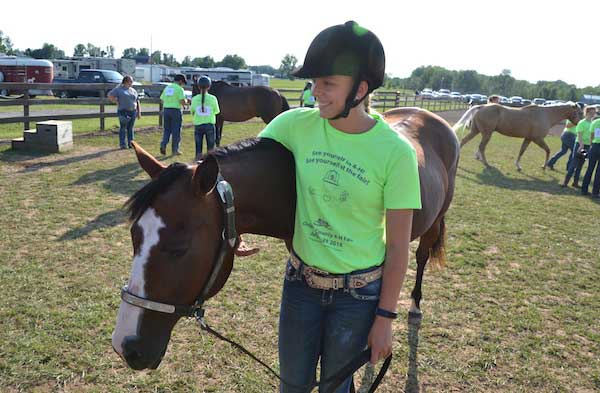 Nicole Mrzywka, 17, of Holley was the reserve master showman for the fourth straight year. She is also Rylie's cousin. Nicole qualified for the grand master showman after winning the award for showing dairy goats.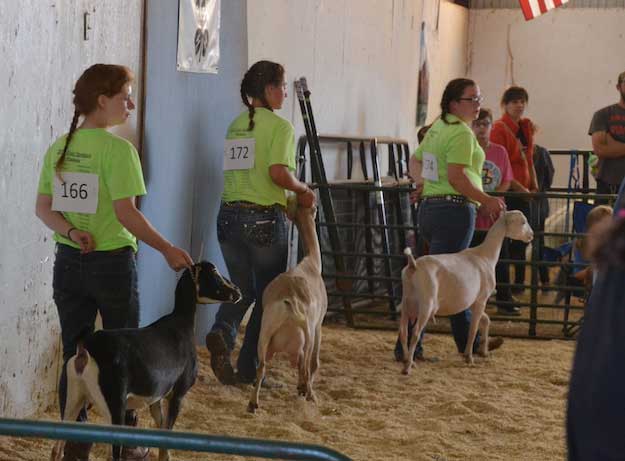 Three of the nine master showmen lead dairy goats into the ring. They include, from left: Jamie Schieber, Kaylee Nesbitt and Elizabeth Jurs.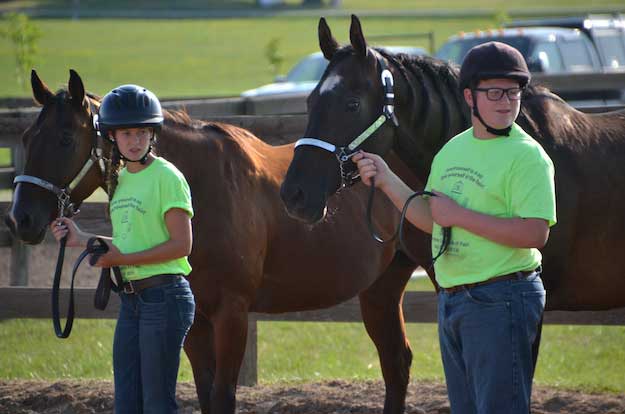 Emma Mathes and Will Trembley show horses in the competition on Friday. Emma qualified after winning meat goats while Will represented the showmen for sheep.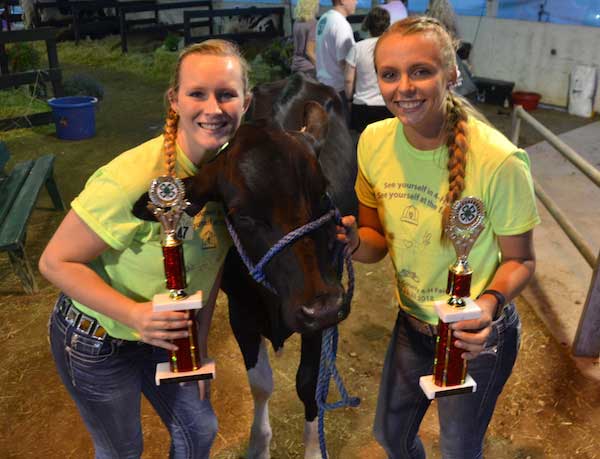 Rylie Lear and her cousin Nicole Mrzywka hold their trophies while posing with a dairy animal following the competition on Friday. The grand master showmen event lasted 2 ½ hours.
The Small Animal Grand Master Showmen Competition starts at noon today.