Ruth Harold celebrates 100th birthday in Medina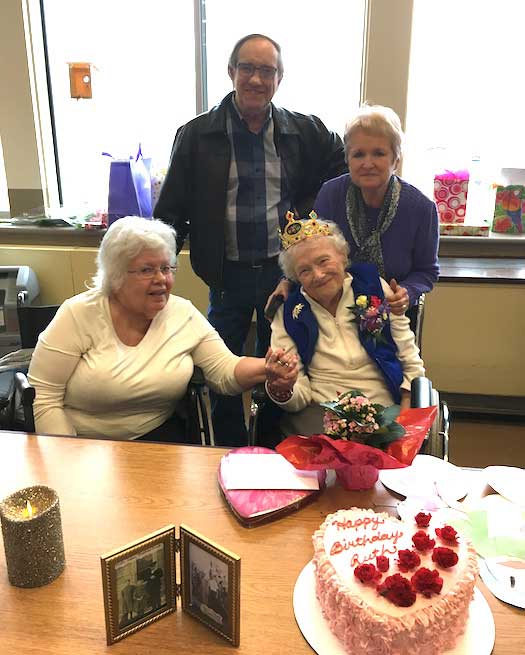 Provided photo
MEDINA – A local resident turned 100 on Feb. 13. Four days after her birthday, Ruth Harold was joined by her family and friends at a party in the North Wing and Medina Memorial Hospital.
Ruth Harold is shown with her children at the celebration. Betty Sargent, left, and Karen Matusak are joined by their brother, Kent.
Ruth was born in Wolcottsville and moved to Middleport. She and her husband raised three children – Kent, Betty and Karen. The two daughters both worked at Orleans Community Health.
Ruth's three children, grandchildren, great-grandchildren and great-great-grandchildren attended her party on Feb. 17.
She attributes her longevity to her mother's German cooking and her German recipes.