Russian vessel on epic journey along canal draws onlookers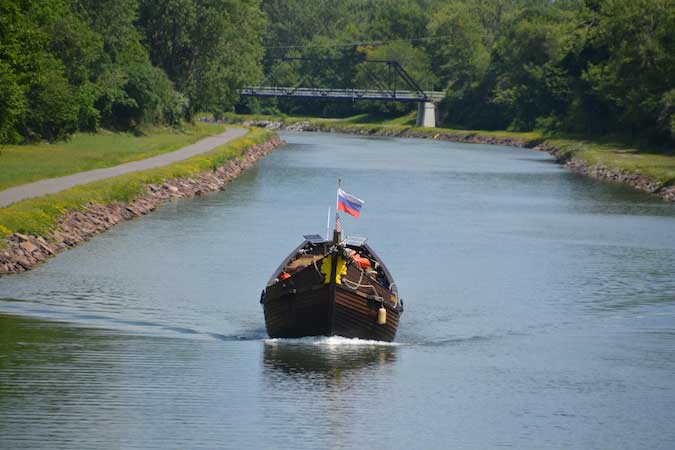 Photos by Tom Rivers
ALBION – A crew from Russia reached Orleans County today as part of an epic journey in an 18th century replica boat named Pilgrim. The Densmore Road bridge is in the background.
They are shown approaching the Keitel Road canal bridge in Albion at about 2:30 p.m. They left Spencerport this morning and reached Medina later in the afternoon.
Click here to see a video of the boat approaching and passing underneath the Keitel Road bridge.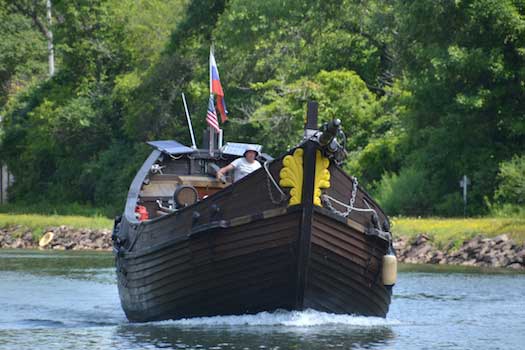 According to media reports, including Rochester journalist John Kucko, the boat has already traveled 11,000 miles nautical miles in the past two years.
Sergey Sinelnik is the captain and has long dreamed of sailing around the world. He is leading the crew to Duluth, Minnesota. Duluth is the sister city of his Russian hometown.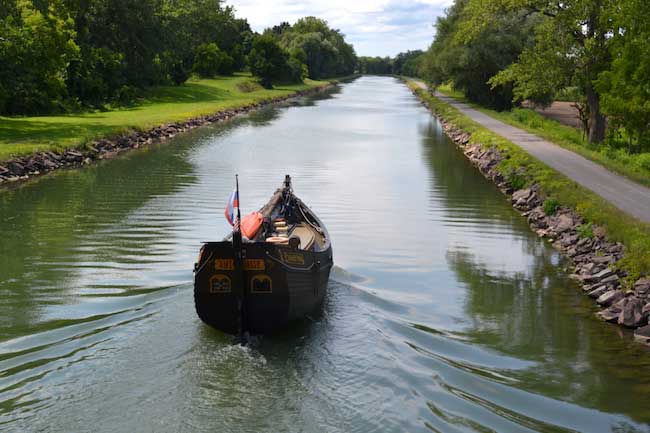 The boat passes by the Keitel Road bridge and heads west by farmland in Albion.
The group will push to reach Alaska after being in Minnesota. Then the boat will be taken to Seattle where it will then continue the trip by water. Kucko said the crew has about another year of travelling as part of the journey.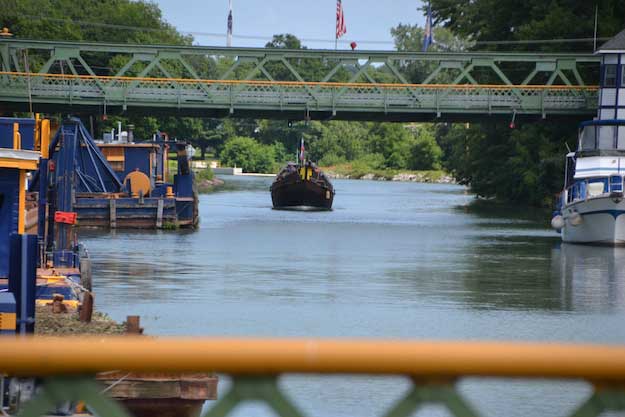 The boat reaches Albion and is between the two lift bridges, with the Ingersoll lift bridge in the upright position. The crew was friendly, waving to the many onlookers getting a glimpse of the boat, which is 42 foot long, 14 tons with three masts.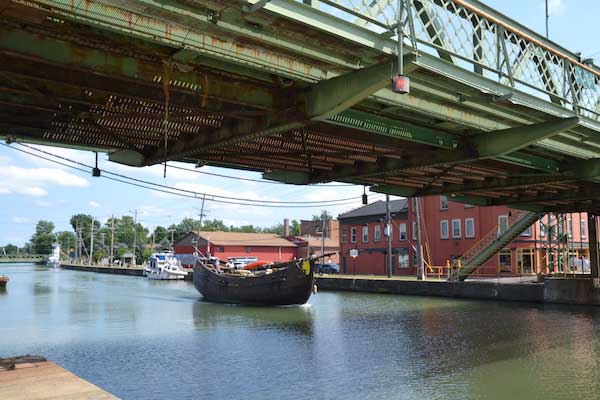 The Main Street lift bridge goes up for the boat.
Click here to see a video of the bridge and the boat.