Runners show holiday spirit in Medina 5K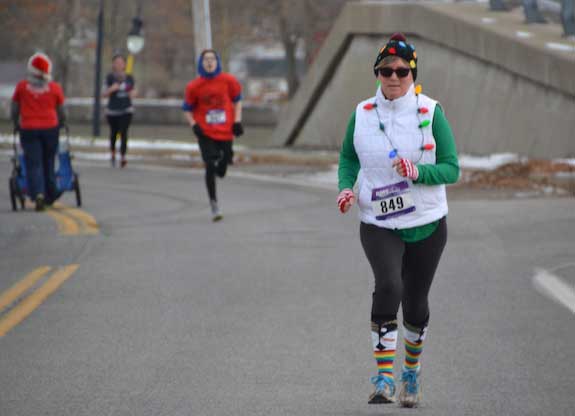 Photos by Tom Rivers
MEDINA – There were 105 finishers in this morning's 6th annual Home for the Holidays 5K in Medina, including Jennifer Arnold of Medina.
Many of the runners wore Santa hats, Christmas lights, crazy socks and other decorations to celebrate the holidays.
The event is sponsored by Medina LOYAL Baseball with proceeds from the race going to Medina LOYAL Baseball and the Warrior House in West Shelby. The Warrior House provides a hunting retreat and other services for wounded veterans.
Sullivan Barth, 19, of Lyndonville was the first male finisher in a time of 18:21 and Anna Rickard, 16, of Middleport was the first female to cross the finish line in a time of 21:49.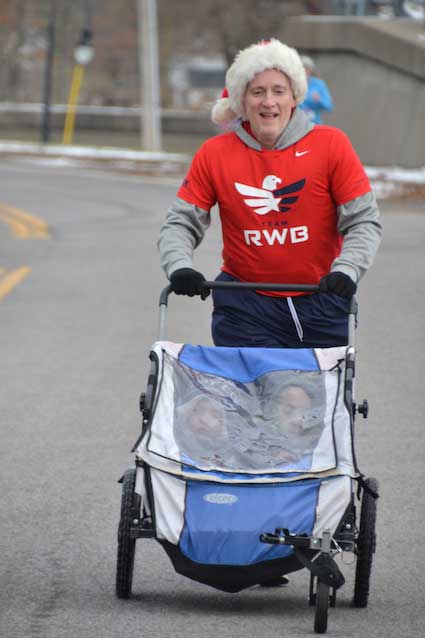 Jeff Gray of Buffalo pushes his sons, Jeffrey and Andy, in a double jogger stroller. Gray runs with Team Red, White and Blue. RWB has a mission to connect veterans to their community through physical and social activities.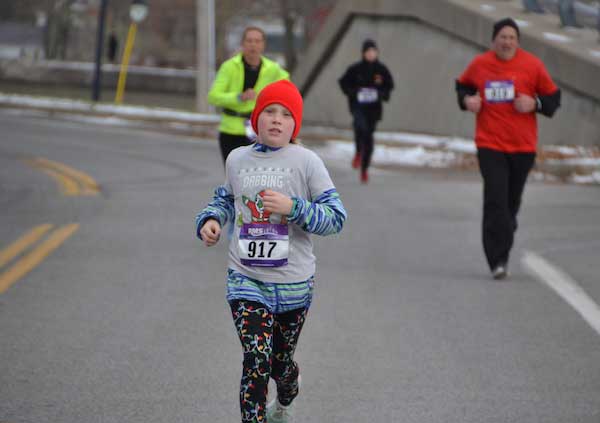 Olivia Sweet, 10, of Lancaster finished in 28:57 and won the 14 and under age group for girls.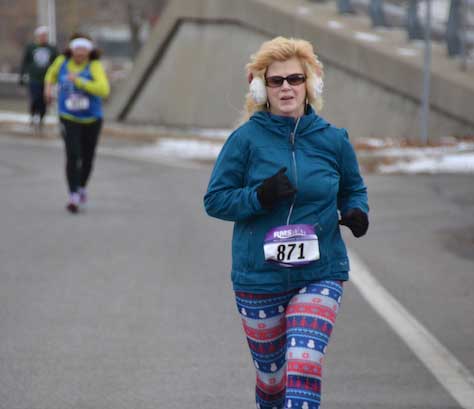 Colleen Dinitto of Albion has a strong finish. The race started in the Canal Basin, went on State Street to the canal, before a turn on the Route 63 lift bridge for a finish on North Main Street in front of the American Legion.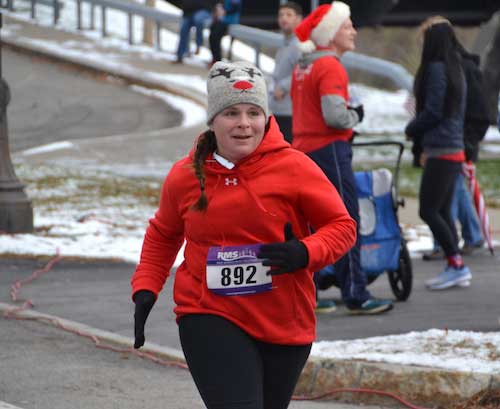 Kathy Jurs of Albion sprints to the finish line.