Runners don't mind a little cold in Medina 5K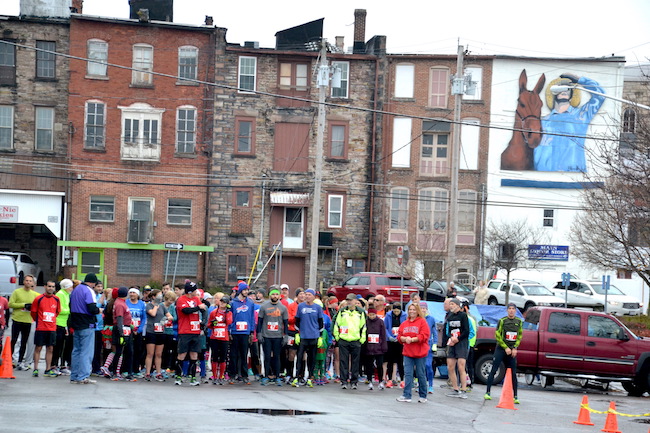 Photos by Tom Rivers
MEDINA – Medina hosted its fourth annual 'Home for the Holidays" 5K this morning with about 100 runners completing the 3.1 mile course. The race started in the canal district.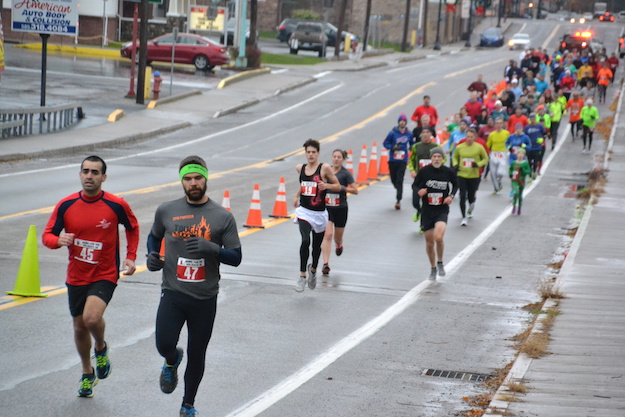 Jose Quiros of Medina, left, and Joey Robinson, No. 47, are out in front early in the race.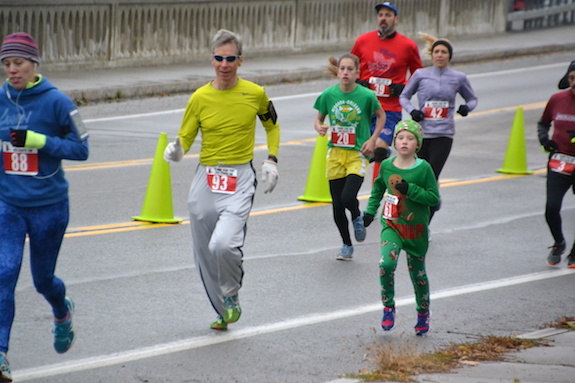 Michael Irish, No. 93, and Olivia Sweet, 8 years old of Medina, head up Route 31 in today's race.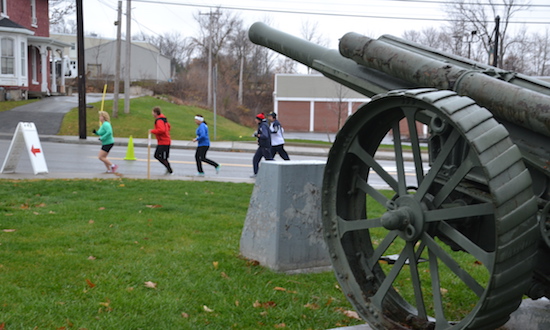 Runners pass by State Street Park and the war memorial.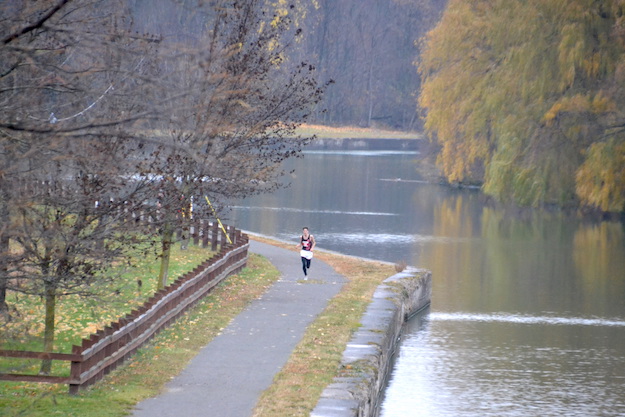 Daniel Heil, 16, of Medina is out in front in the homestretch of the race. He was the overall winner with a time of 19:12. Lindon Morici of Albion was the fastest woman with a time of 21:09.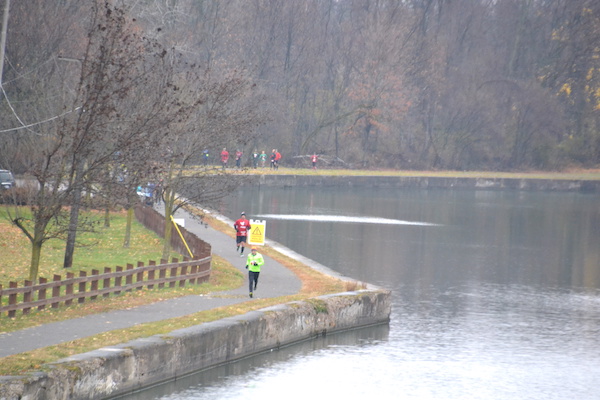 A pack of runners keep a good pace along the Erie Canal.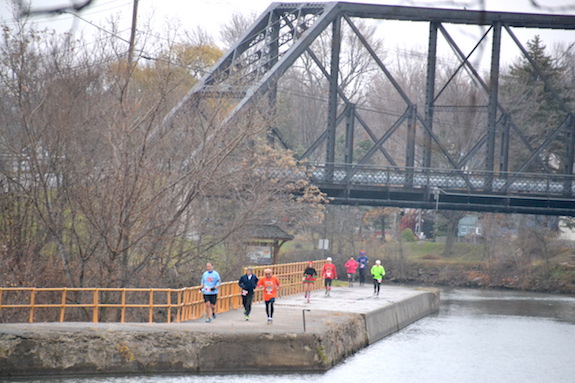 These runners are on the towpath by the canal.
The race was co-sponsored by Beta Sigma Phi-Kappa lota Chapter, Medina LOYAL Baseball, Medina Veterinary Clinic and The English Rose Tea Shoppe. Proceeds from the race are being donated to the Lee-Whedon Memorial Library in support of their children's reading program and Medina LOYAL Baseball.
To see the race results, click here.