Royalty picked for Strawberry Festival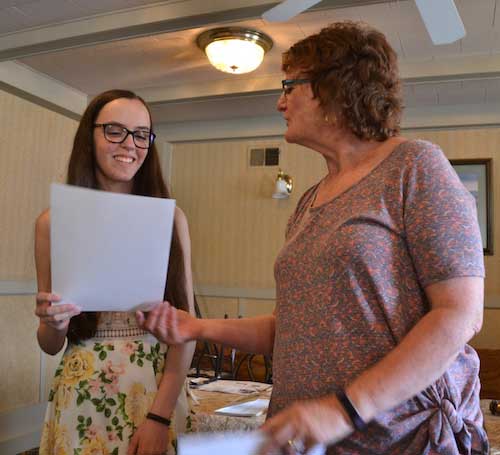 Photo by Tom Rivers
ALBION – Annalise Steier, an Albion ninth-grader, will serve as queen of the Albion Strawberry Festival. Annalise was presented with a certificate last week during the Albion Rotary Club meeting by Karen Sawicz, a member of the Rotary Club, which sponsors the festival.
Annalise will be in the beginning of parade on Saturday at 10 a.m. She has to then head back to the school and join the marching band. She plays the clarinet for the Purple Eagles.
Annalise was picked as queen after submitting an essay about the importance of cobblestones to the community. The 32nd annual Strawberry Festival will be Friday and Saturday and this year's theme celebrates cobblestone country.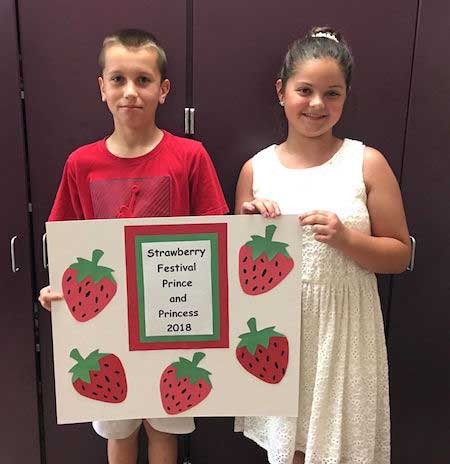 Photo courtesy of Megan Zambito
Brody Hefner is prince and Keira Zambito is princess of the festival. Besides being in the parade, the fair royalty will serve as ambassadors of the festival and will help at the turtle race at 2 p.m. on Saturday.
For more on the festival, click here.