Royalty crowned at Orleans County 4-H Fair
Fair finale also included top small animal showmen
Photos courtesy of Ralf J. Kurzowski
KNOWLESVILLE – The last day of the Orleans County 4-H Fair on Saturday included the crowning of the king and queen of the fair.
John Gabalski, 17, of Byron was named the king. He is active in the Orleans County Rabbit Raisers and Outback Orleans 4-H Clubs, and is also a member of Orleans County 4-H Senior Council.
Nicole Mrzywka, 17, of Holley shows many different animals and qualified for the grand master showmen competitions for both small and large animals. She was the reserve champ for the larger animals.
A member of the Orleans County 4-H Heelers Dog Club, last February she received national attention when she traveled to New York City to compete in the Westminster Dog Show with her English springer spaniel.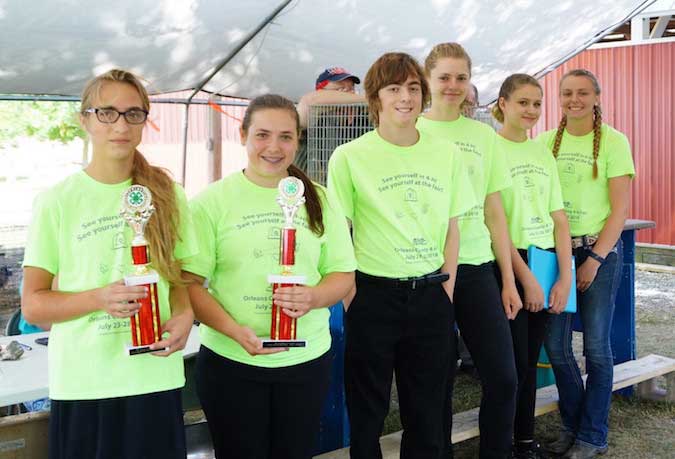 Saturday also included the top six showmen in small animals for the grand master showman competition. Pictured from left include: Grace Gregoire, reserve champ; Audrey Pask, grand master showman; Jacques Gregoire, Amelia Sidonio, Kaitlyn Johnson and Nicole Mrzywka.
Audrey Pask and Jacques Gregoire qualified for the competition, representing poultry; Amelia Sidonio and Grace Gregoire, representing rabbits; and Kaitlyn Johnson and Nicole Mrzywka, representing dogs.