Roy-Hart's magical season comes to end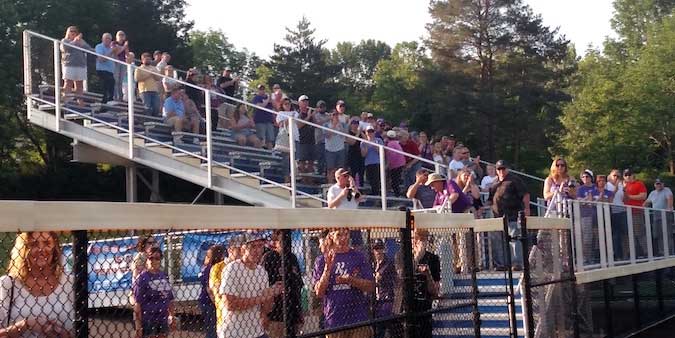 Photo by Cheryl Wertman
ENDWELL – Roy-Hart fans congratulate the Rams for a great season after they lost today to Seton Catholic 7-1 at Maine-Endwell High School in the Class B state semis.
Roy-Hart advanced to the final four in the state tournament after capturing the school's first sectional and regional baseball titles.
The defeat today near Binghamton ends Roy-Hart's season with a record of 19 wins, 3 losses.
Check local sports later for more on the game.