Roy-Hart student orchestra plays concert at Roswell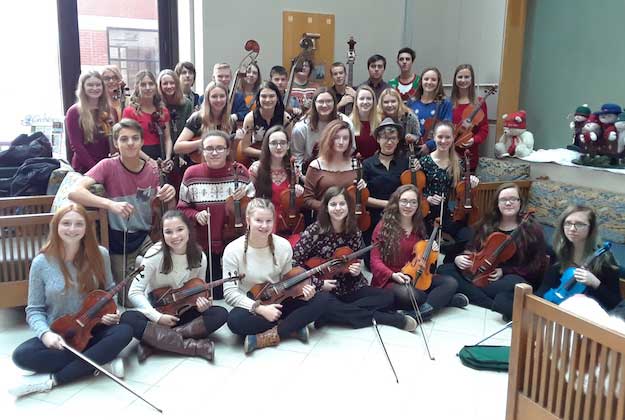 Photo courtesy of Roy-Hart Central School
MIDDLEPORT – The Royalton-Hartland High School Orchestra and director Paul Monaco recently played a very special concert at Roswell Park Comprehensive Cancer Center.
The musicians not only entertained patients, staff and visitors at the hospital for community service, but to share the holiday spirit. More than half of their program was dedicated to holiday music and the students received a lot of applause for their talents.
"It's a very good feeling for me," says Mr. Monaco. "I hope the students walked away with the same feeling. While we were there their bell rang twice, which was just amazing."
The bell rings when patients hit a milestone in their cancer treatment.
"It really made our visit all the more special," says Mr. Monaco.