Roy-Hart baseball wins, overall Section 6 Class B champ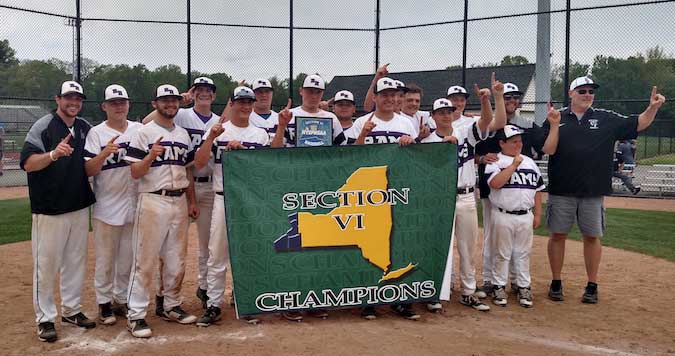 Photo by Cheryl Wertman: The Roy-Hart baseball celebrates after winning, 12-9, this afternoon against Olean in Orchard Park. The win makes Roy-Hart the overall Class B champ in Section 6.
Roy-Hart, now 18-2 on the season, next plays at Frontier Field in Rochester next Saturday at 2:30 p.m. vs the Section 5 champ.
Check Local Sports later for more on today's game.