Rotary Club thanks downtown merchants for commitment to Albion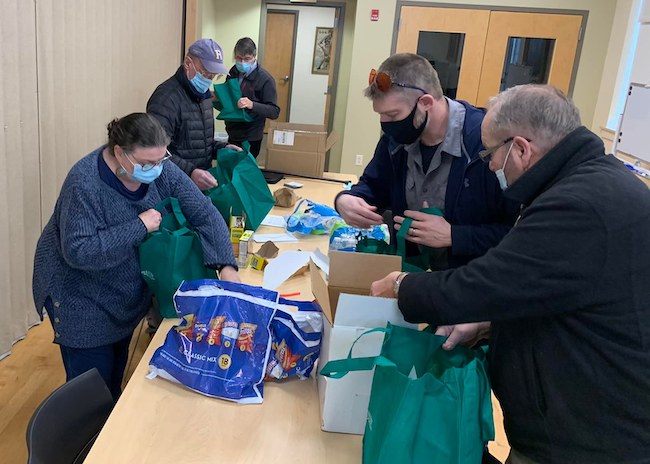 Photos by Tom Rivers
ALBION – Albion Rotary Club members fill goodie bags for merchants in downtown Albion on Thursday afternoon. Pictured from left include Bonnie Malakie, Richard Remley, Don Bishop, Robert batt and Doug Farley. They are shown at Hoag Library.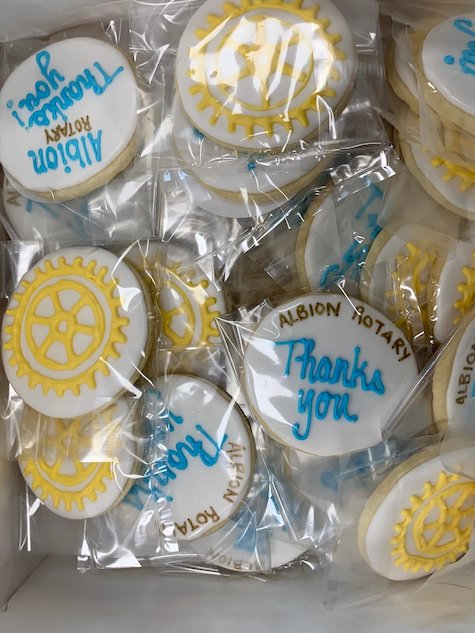 The goodie bags included frosted cookies and some other treats, as well as a thank you letter from Rotary Club President Alex Krebs.
"We are so grateful for our local businesses, and are aware of how difficult it is to operate a business in a small community like Albion, especially through the past couple of years," Krebs wrote in her letter. "We're glad you are here!!"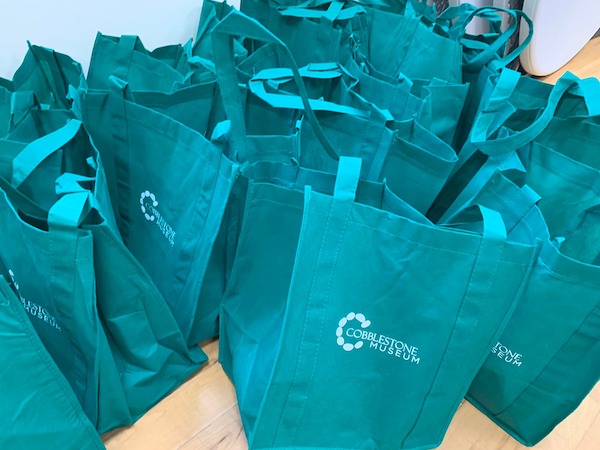 The Cobblestone Museum donated 40 bags for the items.
The Albion Rotary Club is celebrating its 100th anniversary this year. The Rotary motto is "Service Above Self." Krebs said the club this year is putting an emphasis on service to the community.