Rotarians prep for return of St. Pat's Ham Dinner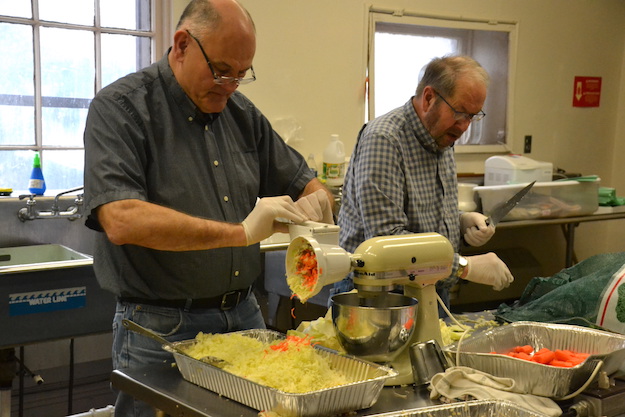 Photos by Tom Rivers
ALBION – Albion Rotary Club members were busy this morning making cole slaw, and prepping ham and potatoes for the return of the St. Pat's Ham Dinner. The top photo shows Bruce Landis, left, and Doug Farley making the cole slaw.
The dinner was cancelled in 2020 and 2021 due to Covid restrictions. The ham dinners will be served on Thursday from 4:30 to 6 p.m. at the First Presbyterian Church, but will be drive-through and take-out only.
The cost is $12 per dinner and are available while supplies last. Advance tickets also can be purchased through Albion Rotary Venmo @Albion-Rotary.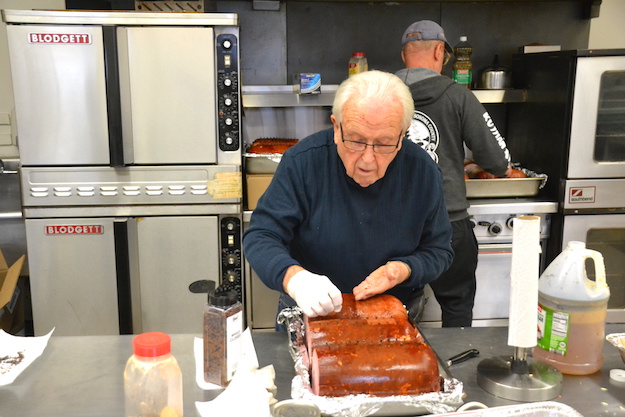 Brad Shelp puts the cloves in the hams in preparation for Thursday's dinner. The hams were also dressed with dry mustard, brown sugar and crushed pineapple.
Most of the proceeds from the event support a project for the Interact Club at the high school. Those students are raising funds to assist a girls school in Pakistan. The Interactors are providing the desserts for Thursday's dinner.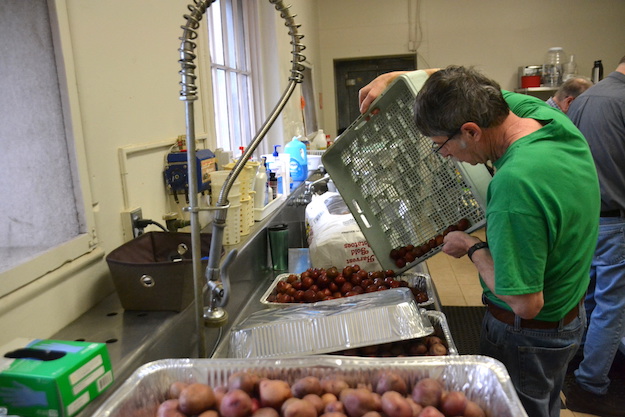 Don Bishop washes the potatoes before they will be cooked on Thursday.
The Albion Rotary Club is celebrating its 100th anniversary this year.