Rotarians get ready for St. Patrick's Ham Dinner on Thursday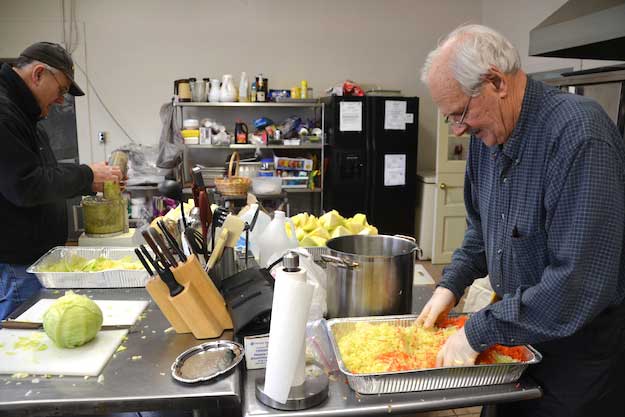 Photos by Tom Rivers
ALBION – Today's winter storm didn't stop the prep for Thursday's St. Patrick's Ham Dinner, an annual event put on by the Albion Rotary Club.
Bill Diehl, right, and Bruce Landis work on the coleslaw for Thursday's dinner. Eat in or take out is available from 4:30 to 6:30 p.m. at the First Presbyterian Church, 29 East State St.
Proceeds from the dinner go to a project by the Interact Club, a group of high schoolers who do community service projects.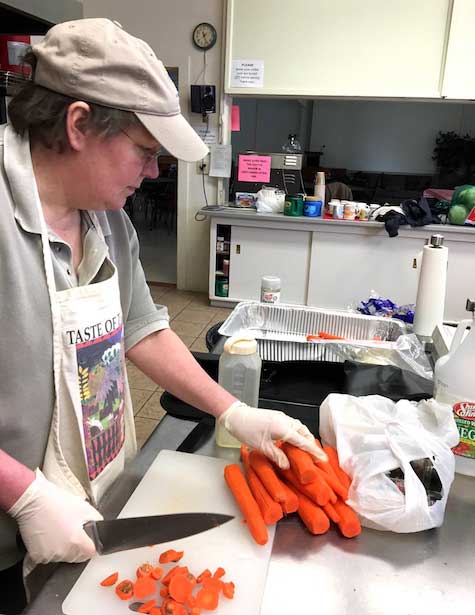 Alex Krebs chops up carrots for the coleslaw. Alex said she has been volunteering to help prepare the annual dinner for at least a decade.