Rotarians do good, have fun at district conference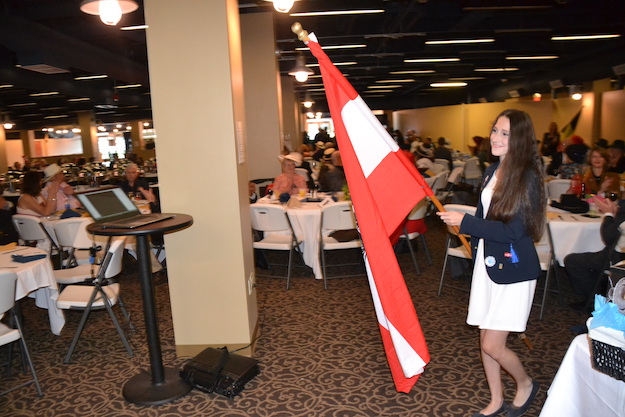 Photos by Tom Rivers
BATAVIA – Katharina Reisenbauer, a Rotary foreign exchange student from Austria, is spending the school year at Holley this year. She was part of a flag presentation on Saturday with 20 international students in Rotary District 7090, which includes about 70 Rotary clubs in Western New York and Ontario, Canada.
This year the district conference was held at Batavia Downs. The three-day conference from Friday through today gave Rotarians a chance to participate in service projects, attend workshops to strengthen the local Rotary Cubs and also have fun. About 300 Rotarians attended the conference.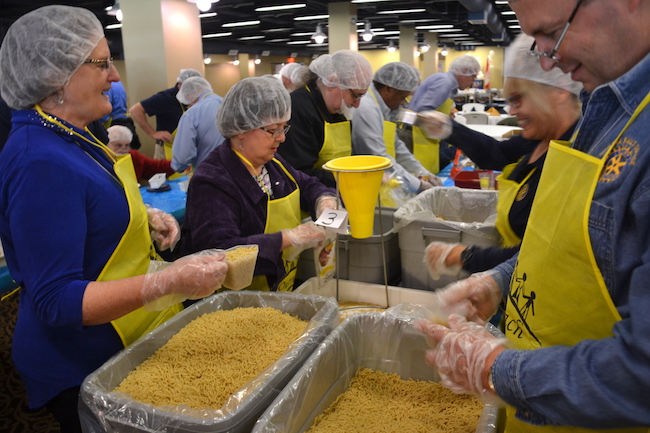 Karen Sawicz (left), a member of the Albion Rotary Club, joins in the effort to pack bags with pasta, soy and a cheese sauce that will go to food pantries and community kitchens in the Rotary District. The Rotarians packed about 30,000 meals. Some of those meals are going to Community Action of Orleans & Genesee.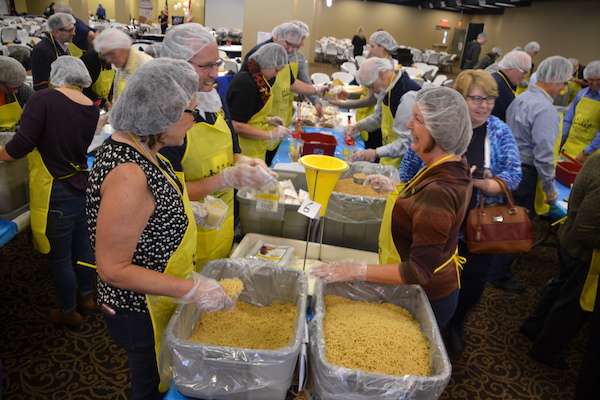 These Batavia Rotarians – Susan Schuler (left), Gregg McAllister and Laurie Mastin – also helped with the meal packing on Saturday.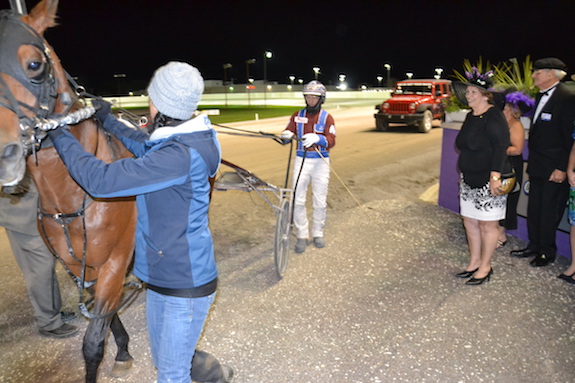 Marlee Diehl, a member of the Albion Rotary Club, is serving as district governor this year. She is pictured in the winner's circle after the 12th race on Saturday at Batavia Downs. The race was won by driver Jim Morrill Jr. and the horse Zipnthruthehall. Diehl and several Rotarians were able to join Morrill for a photo in the winner's circle.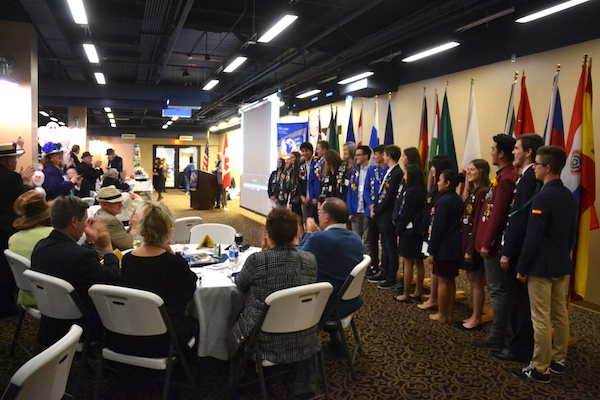 The international students are pictured after a flag presentation on Saturday. The students also raised more than $3,000 for Rotary International to fight polio. The students found sponsors and rode exercise bikes inside for an hour.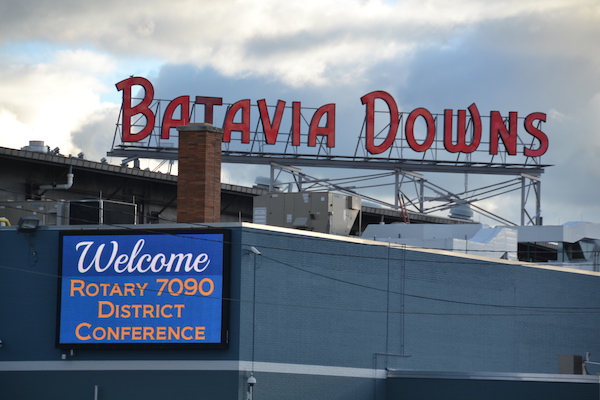 The Rotarians stayed at Batavia Downs, which just opened a new hotel next to the historic racetrack.